Paola Alberti is a strong woman. She struggles every day with the pain that she has dug a wound that will always be open. She lost her daughter killed by her ex-husband. Michela, her "blonde angel" – that's what she calls her – was 31 years old and all life ahead. He was from Florence, worked at Toscana Aeroporti and had so many dreams to fulfil.
The mother remembers her with exhibitions where he exhibits his paintings with his daughter's facein schools where talk about the beauty of life and how precious it is, with a race with hundreds of pink jerseys, Michela's favorite color. She also put her love in the book "Letters without borders", which collects the texts of 5 other mothers addressed to their children who have flown away. "I remember my daughter and I commit myself every day to awareness-raising initiatives on the subject of violence in all its forms of violence", she explains, "because I owe it to her and to all the girls and women who are victims of violence".
Mamma Paola wrote a letter to her daughter killed by her ex: she dedicates it to Michela and to all women.
«My dear angel,
We are in November, the month dedicated to combating violence against women. Sad and melancholy month (but which one isn't for me?). It's a rainy day and, after a week of events (relay against violence, women's soccer match against violence…), I stop for a moment to write these lines.
It's been six long years since I last hugged you. It was May 15, 2016, we were on the stairs and you said to me, as you did every day: "Mom, I love you so much, I'll be right back".
There isn't a moment that you don't think about these words! I have met other mothers who have lost children: it was enough to look into each other's eyes to understand that the pain was the same, immense and indescribable.
It is a wound that never heals and that's why I try to keep busy with more awareness-raising initiatives on the fight against gender-based violence. Make it known in order to change. Above all to the boys, in fact I go to the schools to bear my testimony and I see that something is changing in them. They are very attentive and ask questions from which it is clear that, even at their young age, the problem is big.
Thinking that something will change gives me hope and the desire to keep fighting. Yes, because sometimes dismay comes, I feel pervaded by an internal cold that makes me say enough, but immediately I think of you, and I tell myself that I must insist because life must be respected. It is a gift and as such no one has the right to take it away.
There's a lot of work to do, Michela, but I promise I will continue to spread your story to make it clear what are the signals that should alarm. These are indicators to pay attention to in order to prevent. I will do it by all means and in every form so that no stone is left unturned.
Love is freedom and respect. I owe it to you and to all women who are victims of violence. You are life and you must live the fullness and beauty of each day".
Mom Paula
More stories from Vanity Fair that might interest you:
Violence against women, the report: both the perpetrators and the victims are predominantly Italian
Violence and femicide, the expert: "Even the most unsuspecting can lose control"
Against economic violence, W freedom
Source: Vanity Fair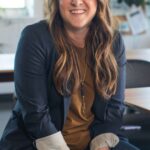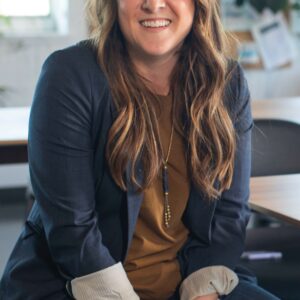 I am a writer at World Stock Market. I work on the Finance and Market section and write about stocks, ETFs, and market trends. I have been involved with writing for over 8 years and have experience in various industries such as finance, technology, and cryptocurrency.