The vendors of the 64th Jabuti Prize, which honors the country's best literary works, were announced on Thursday (25).
The big winner of the night was "I also keep stones here" in Luiza Romao , voted Book of the Year. In addition to the statuette, the author will receive R$ 100,000.
"It all started at the turn of 2016 to 2017 when I finished reading the "Iliad" and completely crossed by this horror narrative, I began to dream, listen and talk with these figures: fallen heroes, amazons, pythonesses, warriors (who throughout the centuries seem to say so much about the here-to-day). In a country in ruins, in a moment of spoils like the one we are living in, these stones are my bet", said the author about the poetry work in a publication on Instagram.
The award is divided into four main axes: literature, non-fiction, editorial production and innovation, comprising twenty categories.
Two years after winning the best biography and reporting book by "Slavery" 🇧🇷 Laurentino Gomes receives the award again in the same category as the second volume of the work.
Another award-winning veteran was Lilia Schwarcz beside Jaime Lauriano and Flavio dos Santos Gomes with "Black Encyclopedia" 🇧🇷
Check out the 2022 Jaubti Prize winners
Literature
Tale: "The dress: short stories" by Eliana Alves Cruz
Chronicle: "The moon in the water tank" by Marcelo Moutinho
Comic book: "Listen, beautiful Marcia" by Marcello Quintanilha
Children: "Dreamzzz" by Silvana Tavano and Daniel Kondo
Juvenile: "Romieta and Julieo" by Ana Elisa Ribeiro
Poetry: "We also store stones here" by Luiza Romão
Entertainment Romance: "Pixel Eyes", by Lucas Mota
Literary Romance: "The Sound of the Jaguar's Roar" by Micheliny Verunschk
Non Fiction
Art: "Notes on contemporary African and Afro-Brazilian art: politics and poetics" by Celia Maria Antonacci
Biography and Report:"Slavery – Volume II" by Laurentino Gomes
Sciences: "A time not to forget: the vision of science in facing the coronavirus pandemic and the future of health" by Margareth Dalcolmo
Human Sciences: "Black Encyclopedia" by Jaime Lauriano, Flávio dos Santos Gomes and Lilia Moritz Schwarcz
Social Sciences: "Mafia, power and anti-mafia" by Walter Fanganiello Maierovitch
Creative economy: "Neither denialism nor apocalypse" by Gesner Oliveira and Arthur Villela Ferreira
Innovation
Reading Promotion: "Vaga Lume: how books change the lives of children and adults in the Amazon" by Sylvia Guimarães
Brazilian Book Published Abroad: "Torto Plow" by Itamar Vieira Junior
Source: CNN Brasil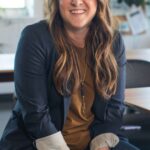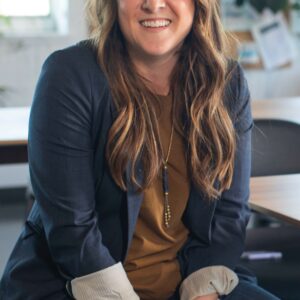 I'm Susan Karen, a professional writer and editor at World Stock Market. I specialize in Entertainment news, writing stories that keep readers informed on all the latest developments in the industry. With over five years of experience in creating engaging content and copywriting for various media outlets, I have grown to become an invaluable asset to any team.