Visa presented a solution for the interaction of cryptocurrencies, stablecoins and digital currencies of the Central Bank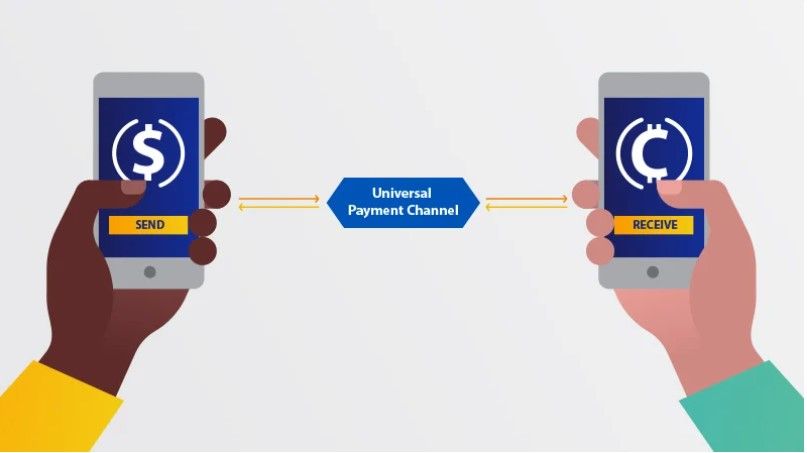 The new project of payment operator Visa on blockchain interoperability may become a universal standard for different types of public and private blockchains.
Global payments giant Visa has unveiled a project to become a "universal blockchain adapter." The new product creates a space where various cryptocurrencies, stablecoins and government digital currencies can interact.
On the Visa website
information appeared that the research team is working on a Universal Payment Channel (UPC) solution. The channel will become the hub that will connect blockchains and provide an environment in which they can interact, transfer digital assets from different protocols and wallets.
The company believes that in the not too distant future, UPC will be able to resolve the issue of separate payment with cryptocurrencies:
"Imagine sharing the bill with your friends for a dinner together. Everyone at the table uses different types of money – some use CBDC like Sweden's eKrona, while others prefer stablecoins like USDC. "
The UPC project creates dedicated payment channels between different blockchain networks, national digital currency networks, between countries, and also connects the state digital currency with private stablecoin networks.
The Visa research group started working on the UPC concept back in 2018. The team was tasked with developing an interaction structure that would work independently of the underlying blockchain mechanisms.
In a statement, Visa says about the global value of the UPC: "The solution aims to serve as a network for blockchains, adding value to the myriad forms of money movement, whether they occur on or off the Visa network."
Visa has been actively involved in the development of the crypto industry for several years and contributes to the flow of institutional capital to the digital asset market. The payment service is developing a set of APIs for banks. Thanks to the API, financial institutions will be able to offer their clients services for working with cryptoassets. The company provides cryptoasset payments for over 50 cryptocurrency companies. For six months of 2021, payments for $ 1 billion went through cryptocurrency cards.