The team at the increasingly popular Vivaldi browser has announced a major mobile update, Vivaldi 4.1 for Android. As the developers note, the innovations were implemented at the insistent requests of users.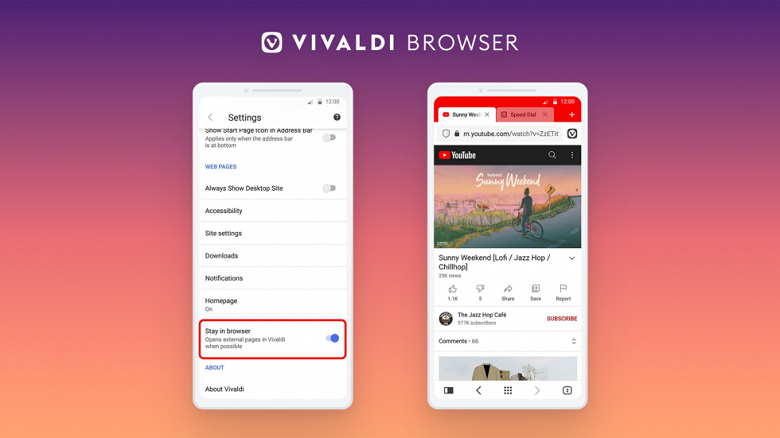 Mainly we are talking about the "Stay in browser" option. If you activate it, then third-party links will not open in specialized applications, but in the browser itself, for example, to watch a YouTube video.
Another hot topic is tab grouping. For example, after launching tab groups in mobile Google Chrome, many users were very unhappy and the network was overflowing with complaints and even petitions asking to return the ability to disable tab groups.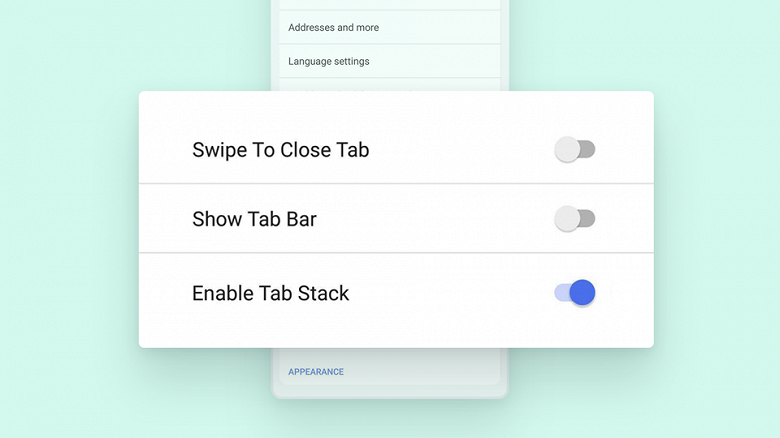 The Vivaldi team gave users the ability to disable groups. In general, the grouping of tabs option is disabled by default.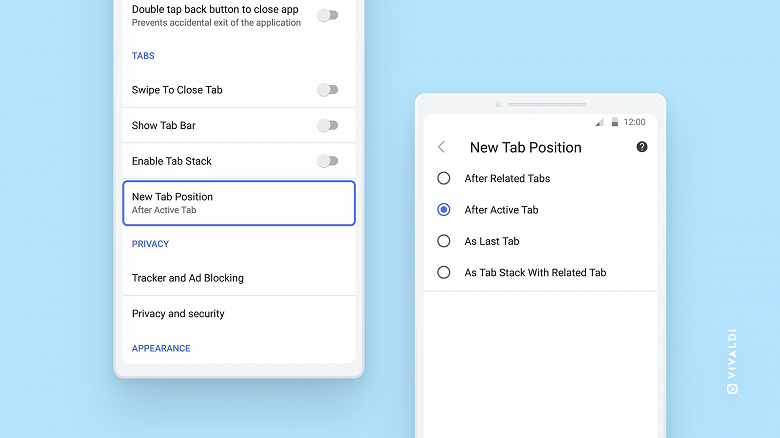 In addition to turning it on and off, the user can customize the behavior of the browser when opening new tabs. Four options are offered:
After linked tabs – a new tab will open next to the tabs opened from the active page;
After the active tab – a new tab will open next to the active one in which you are currently working;
After all tabs – a new tab will open to the right of all tabs;
Group with Related Tab – A new tab will open in a group with an active tab.
Vivaldi is developed by the founder of Opera Software Jon von Tetzchner and the browser is regarded as the successor to the old versions of Opera.