THE Russian chairman Vladimir Putin recognized them as independent states Ukrainian regions of Zaporizhia and Kherson, according to presidential decrees made public by his services late last night Thursday (9/29), a necessary intermediate step on the eve of formalizing their annexation to the Russian Federation.
"I order the recognition of state sovereignty and independence" of these two regions of southern Ukraine, refers to the two decrees signed by Mr. Putin, who is preparing to finalize their annexation to his country later today, as well as that of the Donetsk and Luhansk (eastern) regions.
Russia recognized the independence of the Donetsk People's Republic and the Luhansk People's Republic at the request of their pro-Russian separatist leaders in late February, shortly before the start of invasion of the Russian army in Ukraine.
Earlier this month, the four regions held referendums, which Kyiv and its Western allies consider illegal, to join Russia.
A ceremony to formalize their annexation will be held at 15:00 (Greece time) in the Kremlin.
Kyiv is in no mood to give up its weapons – The nuclear threat
The annexation of four Ukrainian regions to the Russian Federation is condemned by Kyiv and its Western supporters. Mr. Putin and other Russian officials have testified that once these regions are annexed, the Russian armed forces will defend them even using nuclear weapons if necessary.
Ukrainian President Volodymyr Zelensky, for his part, has called a meeting of his government's National Security Council for today. Kyiv does not appear to have the slightest intention of giving up its weapons, instead asking its Western allies for more to continue its counterattack against Russian troops.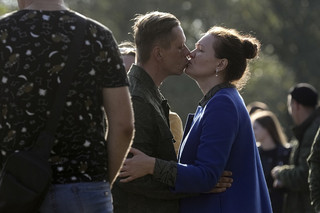 On the international front, gas leaks due to mysterious explosions in the Nord Stream 1 and 2 pipelines continue to fuel Russian-Western tensions.
The two sides half-heartedly blame each other for the explosions in the undersea pipelines, extremely expensive and critical infrastructure for supplying Europe with Russian natural gas.
Mr Putin denounced this "act of international terrorism", "unprecedented sabotage". The UN Security Council will discuss the issue today, at Moscow's request.
Source: News Beast