Its president Ukrainian, Volodymyr Zelenskywelcomed the decisions by the US and Germany to send Abrams and Leopard 2 tanks to his country, respectively, in an effort to counter Russian forces more effectively.
"I am grateful to all our allies who are sending us modern tanks that will strengthen our defense and the defense of Europe. The will for freedom now grows stronger", he pointed out in his late night sermon on Wednesday (25/1). He pointed out that the "keys", now, "it's speed and quantity – the speed of training our army and sending out tanks and how many there will be".
"Now, we must create a 'fist' of tanks, a 'fist' of freedom that will not let tyranny rise again"he said.
European country wants to send cluster bombs to Kyiv
A European country is seeking to supply Ukraine's armed forces with cluster bombs as it believes the highly controversial weapons — whose use by Russia has sparked criticism — would be useful on the battlefield.an official said yesterday Wednesday.
The European government official, speaking on condition that neither he nor his country be named, explained that his government has already approved the delivery and has now taken the initiative to secure the consent of Germany, a state involved in the production and therefore must give permission for their re-export.
Cluster munitions consist of a carrier (bomb, shell) inside which are so-called "submunitions", which are dispersed over a large area. By their nature, anything but precision weapons are responsible for countless civilian deaths.
Their use and transfer were theoretically prohibited by the Oslo Convention (2008), which has been signed by a large part of Western countries.
But the Kremlin has not signed the convention and the UN has repeatedly expressed strong concern over the use of such weapons in populated areas after the Russian military invaded Ukrainian territory on February 24, 2022.
According to the European official, cluster bombs have improved and the West must look "toward the future" in terms of its support to Kyiv, that is, to supply weapons capable of preventing any Russian military advance..
"The Ukrainians are asking for them. These are legal guns. Collateral losses are no longer so great. They were especially big in the 1940s and 1950s; today they are much more manageable."the European official argued during his visit to Washington.
"The Russians have used all kinds of weapons that are 100 times worse than cluster bombs"he completed and added that Ukraine "must win the war".
But securing the German government's consent may take time, he acknowledged.
Russia has "numerical superiority" and is "intensifying" the fighting in Donbas
Russia, having "numerical superiority", is "intensifying" its operations in the Donetsk region of eastern Ukraine, Ukrainian Deputy Defense Minister Hania Maliar said yesterday on Wednesday.
"The fighting is intensifying," Ms. Maliar said via Telegram, referring in particular to the Bakhmut region, which Moscow's troops have been trying to seize for months, as well as the area around Vugledar, a commune in the southwestern part of Donetsk.
It is the first time that Vugledar, a pre-conflict town of around 15,000 in the southwestern part of the front line in Donetsk region, has been explicitly mentioned by the Ukrainian political leadership as being included in the zones where "intense" fighting is taking place.
"The intensity of the fighting is increasing," Ms. Maliar said last night.
"Now in Donbass, against their numerical superiority and overarms, our advantage lies in the professionalism of our military command and the courage of our soldiers"he added.
Attacks, however, continue to be recorded across much of Ukrainian territory, including Kyiv and Dnipro.
After the fall of Solentar, the Ukrainian army folds back
The Ukrainian military admitted on Wednesday that its forces had withdrawn from Solentar, a city in the Donetsk region where the heaviest fighting took place since the start of the Russian invasion on February 24.
"For 2-3 days we lost our positions, but now we are trying to regain them," assures Igor, a Ukrainian soldier in the area.
The Russian Wagner mercenary group that allegedly spearheaded the attack on Solentar announced its capture on January 11. Two days later, the Russian Defense Ministry announced that its forces were in control of the town, which before the war had a population of about 10,000.
The capture of Solentar is the first major success of the Russian army in months. It was preceded by a series of defeats and setbacks on the eastern and southern fronts.
Ukrainian military spokesman Serhiy Tserevaty told AFP that his forces had retreated after weeks of heavy fighting. "We are building a new line of defense, with fortifications in other places, while still dealing heavy blows to the enemy", he added. According to him, the withdrawal was carefully planned, with no "encirclement" or "mass captures" of Ukrainian soldiers.
A sergeant named Alcor said "the fighting was fierce" and the enemy had a large numerical advantage. "We were firing non-stop, but five minutes later a new wave of 20 enemies was coming at us Their numbers were huge. They are using their soldiers as cannon fodder… Our people were saying 'Stand up, don't retreat'".
While some Ukrainian soldiers are convinced that lost territory can be recaptured, others are not so sure.
"Solentar has fallen," admitted the deputy commander of the 144th infantry battalion Volodymyr Leonov, which was deployed ten kilometers away. According to him, 27 soldiers signed a letter expressing their refusal to return to combat positions.
Yesterday Wednesday, Ukrainian President Volodymyr Zelensky signed a law that toughens the penalties for disobedience or desertion, providing for 10 and 12 years in prison respectively.
However, for some, prison may be preferable to death in a trench. At least "some people think so," Leonov admits.
Source: News Beast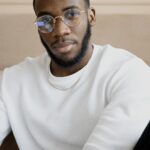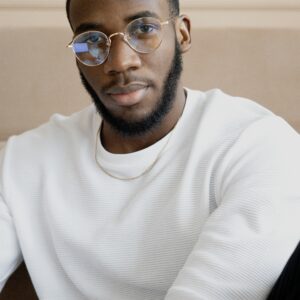 Bruce Belcher is a seasoned author with over 5 years of experience in world news. He writes for online news websites and provides in-depth analysis on the world stock market. Bruce is known for his insightful perspectives and commitment to keeping the public informed.