- Article Top Advertisement -
In an effort to show no disrespect to what were once living people, the British Museum in London, the National Museum of Scotland and the Great North Museum: Hancock have decided to stop calling them "mummies" and replace it with "mummified people". " or "mummified remains" to refer to the bodies they have in their collection.
After the Daily Mail released this information, a spokeswoman for the National Museum of Scotland, in Edinburgh, told the outlet the reasons for this decision, arguing that this change is intended to take into account the person behind this mummification, restoring his humanity.
- Article Inline Advertisement 1-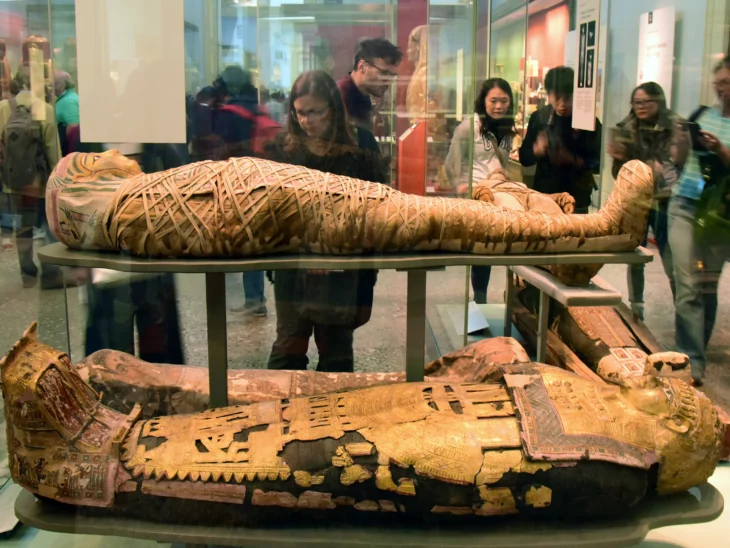 The word 'mummy' is not incorrect, but it is dehumanizing, while using the term 'mummified person' encourages our visitors to think about the individual.
This news has caused a great wave of criticism and ironic ridicule, since it is known that if museums respected "mummified people" so much, they would return them to the countries from which they were taken, often in a dubious legal manner. Given these criticisms, the spokeswoman for the British Museum in London expressed, determined to add nuances to this decision: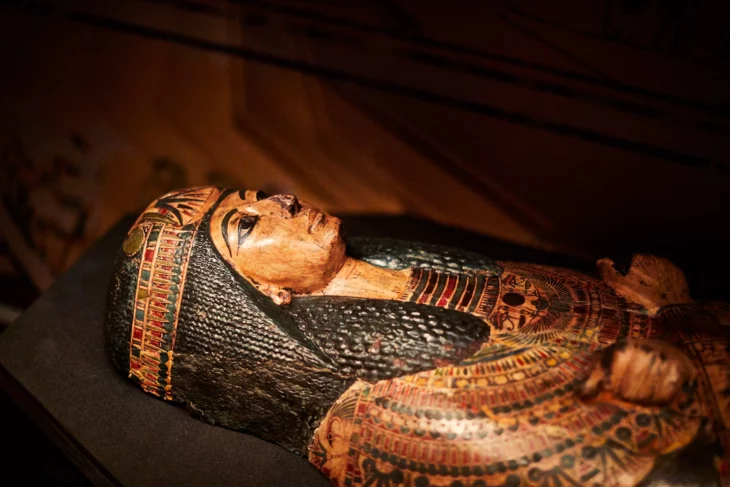 The museum has not banned the term 'mummy' and, in fact, it is still used in several of our galleries, but in recent exhibitions we already use the expression 'mummified remains of…' and include the name of the mummified person when we know it. It is about emphasizing the idea that the mummified remains belong to a human being who was once alive.
What is seen as a problem is that, due to literature and cinema, the term "mummy" is associated with monsters and curses that have nothing to do with the transcendental aspirations that the Egyptians sought in their funeral rites.
Museums in the United Kingdom ban the word "mummy" for offensive, now it will be "mummified person". By Ivania Salazar https://t.co/pUOhQ7tNJp

– ABC Culture (@abc_cultura) January 23, 2023
The academics wanted to look politically correct, especially in this modern era of so many changes and modifications in language and the way we refer to people, animals and inanimate objects, but it is not working out as they expected, because they have not been able to the acceptance of the people, but quite the opposite.
Of course, on the internet, nobody could take this seriously, since they cannot believe that with so many topics to be discussed in the world, some people worry about "how they are going to feel" about people who died more than six thousand years ago. years. Obviously, the rain of memes was not long in coming and we will show you some of them below.
one.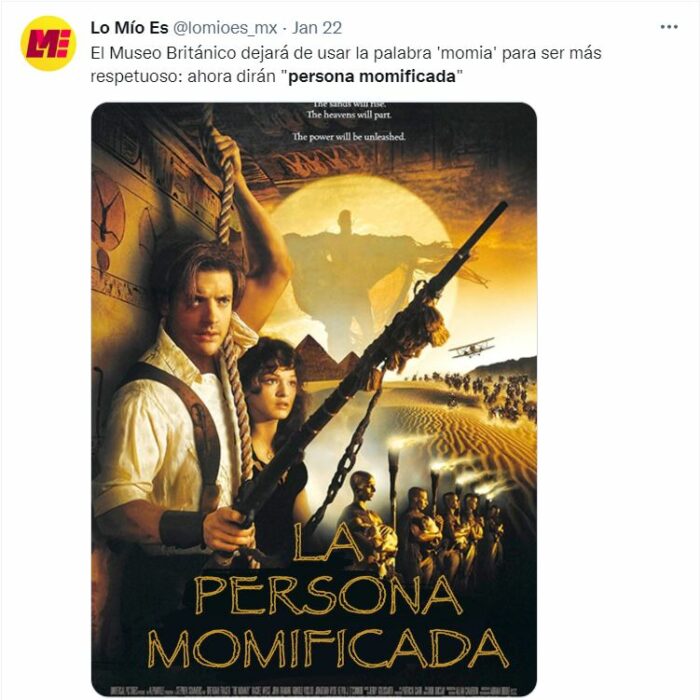 2.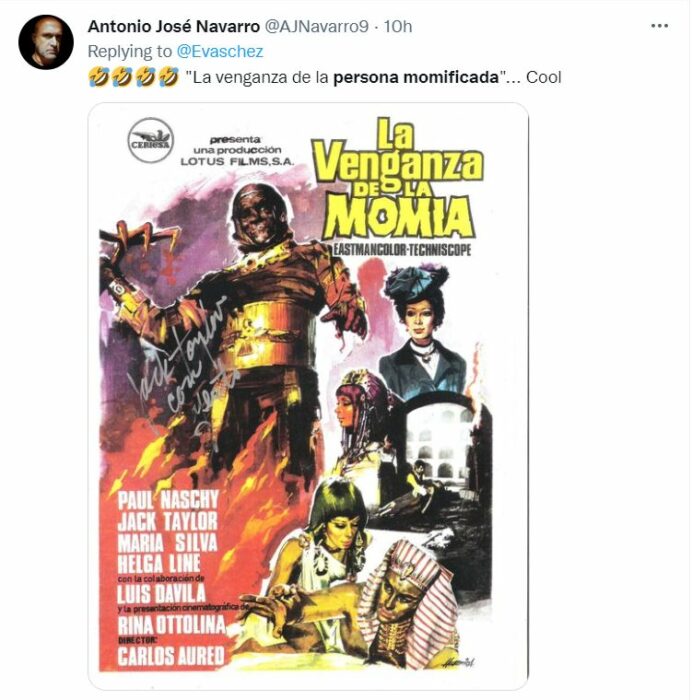 3.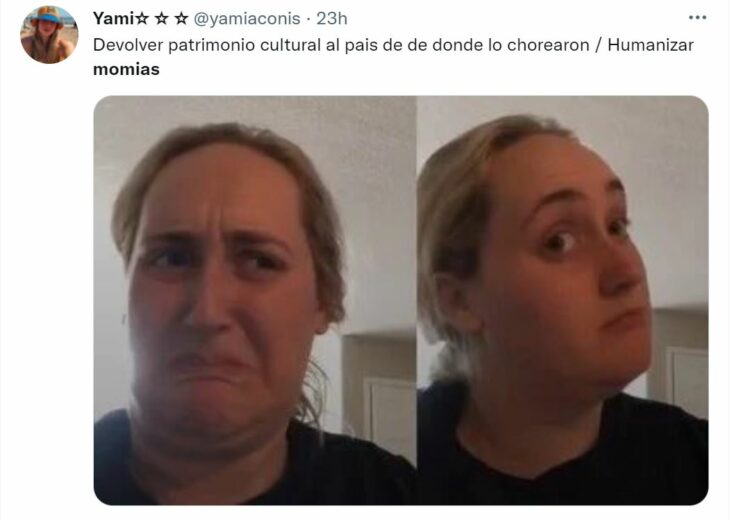 Four.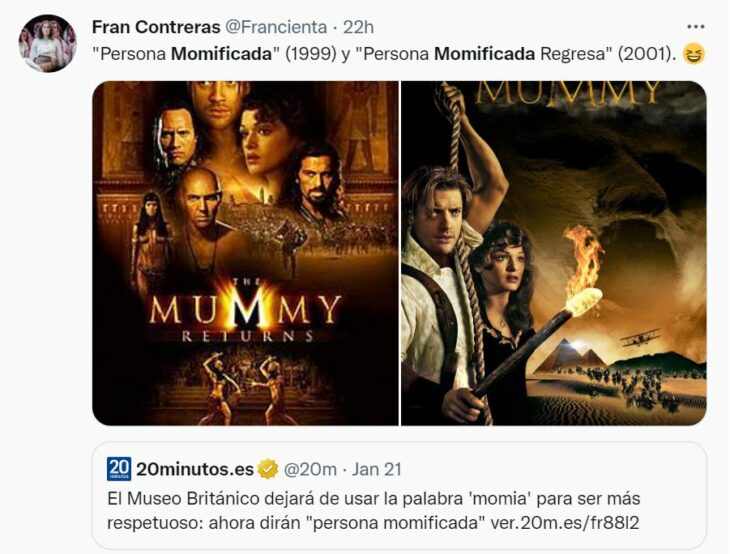 Source: Okchicas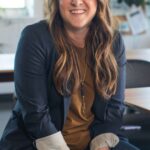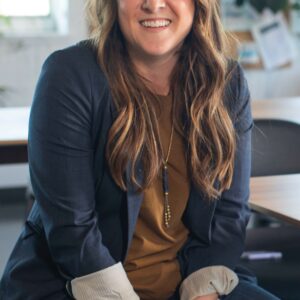 I'm Susan Karen, a professional writer and editor at World Stock Market. I specialize in Entertainment news, writing stories that keep readers informed on all the latest developments in the industry. With over five years of experience in creating engaging content and copywriting for various media outlets, I have grown to become an invaluable asset to any team.
- Article Bottom Advertisement -