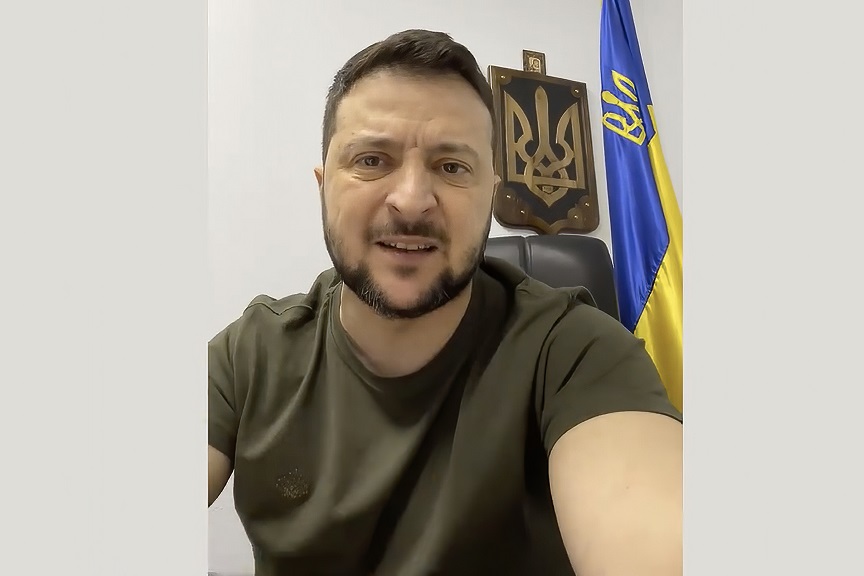 Its president Of Ukraine, Volodymyr Zelensky, in his night sermon he claimed that the Russian attacks in recent days in the west, central and south of the country it is nothing more than a cover for the failures of the invading forces for the failures on the eastern front.
"All this neither creates tension for our state, nor is it a test of our strength. In a way, this is an attempt by the Russian army to cover a series of failures in the east and in the south of our country. ", he stressed. As the Ukrainian leader said Russians fail to show any success in the areas they have targeted.
"So they try to show some success through their missiles and other activity, but they also have no effectiveness."underlining that sabotage operations by the Russians have increased. "These strikes, like the many others that have taken place before, do not really change anything. In addition, our defense and anti-sabotage measures are simply being strengthened. ".
Russia has reportedly made no progress in Donbass, while Ukrainian successes in Kharkov have increased, with the liberation of several communities and villages previously held by Russian forces. For his part, Ukrainian Defense Minister Oleksiy Reznikov noted that the war is entering a new phase. He even described it as "prolonged".
Volodymyr Zelensky claimed that the rescue mission of the soldiers trapped in the Mariupol steel plant, Azovstal, was continuing. He reiterated that people with great influence are involved in the negotiations. Finally, he stressed that he had contacts with the French President Emanuel Macron and they discussed the negotiation process and the latest developments in the war.
Source: News Beast