The move to request "additional support" from the EU to get through the winter was made on Friday by Ukrainesince almost half of its energy infrastructure has been "knocked out" by massive Russian bombingwith Kyiv authorities warning of possible "total blackout" of the electricity supply.
As temperatures in Ukraine plunge and Kyiv sees its first snowfall of the year, officials are working to restore power across the country after heavy Russian shelling.
The managing company of the country's electricity supply network, Ukrenegro, announced that Russia launched six broadside missile attacks against Ukrainian energy infrastructure from October 10 to November 15.
The UN for its part warned that electricity and water shortages in Ukraine raise the risk of humanitarian disaster in winter.
The president of the European Commission, Ursula von der Leyen, also announced yesterday that the EU and its partners intend to impose new sanctions against Iranwhich accused of providing drones to Russia which it uses to attack Ukraine.
During his visit to Kyiv yesterday, European Commission Vice President Valdis Dombrovskis met with Ukrainian Prime Minister Denis Smygal, who asked for "additional support" from the EU.
"Unfortunately, Russia continues to launch missile attacks against Ukraine's political and critical infrastructure"Smigal complained at the joint press conference he gave with Dombrovskis.
"Nearly half of our energy system has been shut down"he added and requested "additional support" from the EU in order for Ukraine to deal with this situation, mainly "to buy additional natural gas".
"Several hour restrictions imposed across Ukraine during the day"Ukrenegro announced.
The capital Kyiv and the region around Odessa, on the Black Sea, as well as more than ten other provinces are facing power outages, Ukrainian President Volodymyr Zelensky confirmed.
"The electricity supply situation is difficult in 17 provinces and the capital"he pointed out in his nightly video sermon.
"Things are very difficult in Kyiv province and city, Odesa province and also in Vinnytsia and Ternopil"he added, referring to two regions in western and southwestern Ukraine.
Emergency blackouts are occurring in these areas, according to Zelensky, while others are undergoing scheduled "stabilization" blackouts.
Kyiv is Ukraine's largest city, with an estimated population of around 3 million, with another two million people living in the province of the same name. Odessa is the third largest city in the country, with about one million inhabitants.
Source: News Beast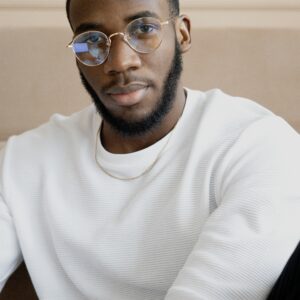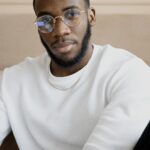 I am a journalist and author who works for World Stock Market. I have written about the stock market for years and I love it.