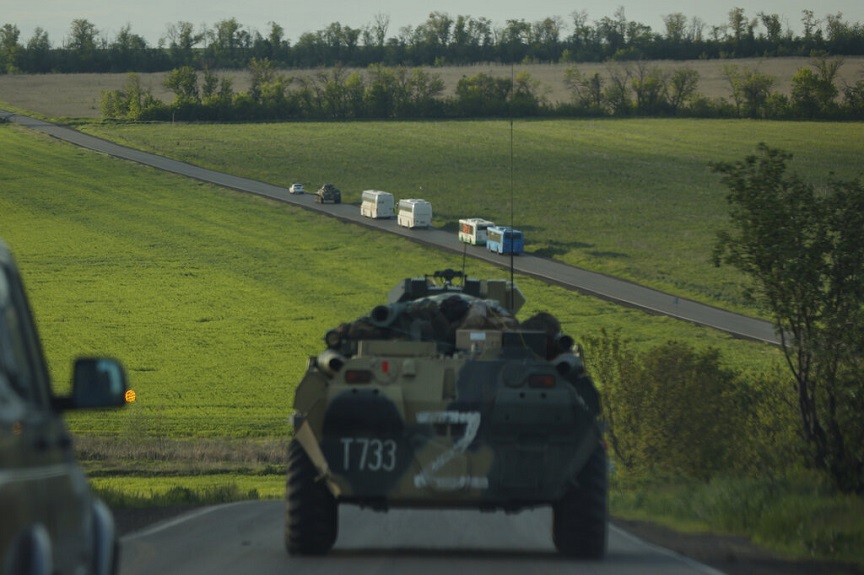 A Russian official acknowledged on Wednesday that the Russian military was having trouble making mistakes in what the Kremlin calls a "special military operation" in Ukraine, but assured that the war would continue until Moscow achieves its goals. .
"Despite the difficulties, the special military operation will continue until the end," said Rashid Nurgaliyev, deputy secretary of Russia's National Security Council, despite arms deliveries from the West to Ukraine.
The "special military operation" – a legal term in Russia that prohibits the use of terms such as "war" or "invasion" – will continue until the "demilitarization and demilitarization" of Ukraine is ensured until "the protection of the (self-proclaimed) Laity "The Donetsk and Luhansk republics," he insisted.
NATO does not "see" Russian progress
Meanwhile, a NATO official, speaking on condition of anonymity, told CNN that no progress was expected in the coming weeks on either side. "I think there will be stagnation for a while.
According to the same img, in the NATO ranks what is now being discussed is the change of momentum in favor of Ukraine and there are even opinions as to whether in the current circumstances the Ukrainians could occupy Russian-occupied areas of Crimea and Donbas. since 2014.
In his night sermon, however, the President of Ukraine, Volodymyr Zelensky, spoke meaningfully about Crimea and stressed that "Ukraine always returns."

Source: News Beast