Faced with a suffocating heat wave, several places in the country could record historic temperatures for this time of year, according to Climatempo. The warning is that the intense heat may even pose risks to the health of the population.
The National Institute of Meteorology (Inmet) issued a special orange level warning, which indicates danger, valid until 6pm on the 22nd. According to Inmet, it is possible that the situation will worsen after Friday (22nd).
In areas of the Central-West and North regions, in addition to the interior of São Paulo, especially, maximum temperatures are expected to exceed 40°C. In the capital of São Paulo, maximum temperatures above 35°C are expected from Friday.
Check out some tips for dealing with extreme heat:
Drink water
Water is essential for human hydration, regulating body temperature and helping to transport oxygen, nutrients and mineral salts.
According to Wendell Porter, professor emeritus of agricultural and biological engineering at the University of Florida, the temperature of the water is not relevant, because the organism itself will heat it.
"When a person feels thirsty, it is a sign of dehydration. So we have to pay close attention. An interesting calculation to know how much water to drink per day is to multiply each kilogram of your body by 0.035. If the person weighs 70 kg, for example, just multiply by 0.035", suggests nutritionist Gabriela Cilla.
For those who have difficulty consuming water, it is worth setting alarm clocks and leaving bottles close to the most frequented areas, recommends Cilla.
Bet on fruits, vegetables and vegetables
Fresh foods are usually the best options for hot days, because they have a high percentage of water.
According to information from the Ministry of Health, "milk and most fruits contain 80% to 90% water. Vegetables, cooked or in the form of salads, usually have more than 90% of their weight in water. A plate of beans and rice is two-thirds water."
Cilla complements the recommendation by citing some of the foods richest in water: "watermelon, strawberries, apples, oranges, for example. In addition to dark green vegetables, such as cucumber, cauliflower and broccoli."
Consuming these foods and iced teas can also help increase daily fluid intake for those who have difficulty drinking water, explains the nutritionist.
Use fans
Fans are well-known allies on hot days. But the tip is to position the equipment facing the windows of the rooms, so that the hot air is blown outside and replaced by cold air.
Keeping the windows open when it is less hot or when the sun is not shining also helps to ventilate the space, reducing the temperature of the house.
Close the curtains
If your windows face the direction of the sun from morning to afternoon, it's important to close curtains or blinds to "prevent the sun from coming directly into the house and heating up (the) interior," Porter said.
Blackout curtains — which block light coming from outside — can be even more efficient in insulating the environment and reducing temperature increases that would occur during the day.
Extra tip: use sunscreen!
Although it is not intended to alleviate the heat, sunscreen is essential to protect the skin during the hottest days.
The Ministry of Health recommends that sunscreens be "applied 30 minutes before sun exposure and reapplied every two hours or after swimming, sweating and drying with towels".
To protect yourself from the sun, it is also worth using summer accessories, such as hats, umbrellas, sunglasses and long-sleeved shirts with UV protection.
*Published by Renata Souza. With information from CNN's Kristen Rogers.
Source: CNN Brasil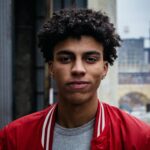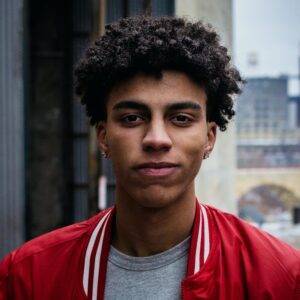 I am an experienced journalist and writer with a career in the news industry. My focus is on covering Top News stories for World Stock Market, where I provide comprehensive analysis and commentary on markets around the world. I have expertise in writing both long-form articles and shorter pieces that deliver timely, relevant updates to readers.