The Brazilian government's main interlocutor in Javier Milei's campaign, Guillermo Francos, told CNN that an eventual victory of the ultra-libertarian will not affect the relationship between Brazil and Argentina.
"The relationship between Brazil and Argentina will always be positive. We are destined to be permanent members. We won't have a problem with that," she told CNN .
Asked about Milei's controversial statements about Lula and relations with Brazil, Francos said there was a lot of noise that he had already clarified to Brazilian authorities.
"I have already spoken to Brazilian authorities to clarify some concepts that during the campaign become very noisy," he stated.
This Monday, the CNN revealed that Brazilian authorities had been approaching Milei's campaign. A senior source at Itamaraty confirmed that the conversation took place between the Brazilian ambassador in Buenos Aires, Julio Bitelli, and Guillherme Francos, who also confirmed the information.
For him, the relationship between Brazil and Argentina is above personal issues. "Relations between the two countries are above personal positions. And just as President Lula has given demonstrations about Milei, Milei has also given demonstrations about Lula. But this will not affect the relationship between the countries," she declared.
Milei has already said, for example, that he would break relations with Brazil and in an interview, when asked by a journalist whether Lula was corrupt and communist, he agreed.
Francos is one of the strongmen of Milei's campaign and considered by Brazilian authorities as someone pragmatic. His career is divided between public and private bodies.
He held positions in the Ministries of Justice and Education and participated in the founding of Argentine parties. He was also elected councilor of Buenos Aires twice.
On the other hand, he worked in companies owned by Eduardo Eurnekian, owner of the Corporación América conglomerate and the fourth richest person in Argentina.
Itamaraty
Brazilian diplomats with whom the CNN talked and who are involved in the Argentine election point to an election still open, with a growing trend for the Peronist candidate Sergio Massa in the final stretch against the ultra-libertarian Javier Milei.
The assessment is that Milei lost "punch" in the final stretch by seeking rapprochement with right-wing politicians who represent the "caste" he has always criticized, such as Mauricio Macri and Patricia Bullrich.
Furthermore, the Brazilian interpretation is that Massa won Sunday's debate by a large margin, and could have won undecided and centrist votes.
There is also the feeling that these days the fear of a possible Milei government has grown among the electorate due to a lack of knowledge – and clarification – of what he would actually do in the country.
Diplomats also stated that Milei's strategy in the second round was to move away from the "traditional Milei" to conquer the center, while Massa's was to disassociate himself from Kirchnerism and propose a national union for Argentina, an idea that in the view of Brazilian diplomacy has found more support among the Argentine electorate in the days leading up to the dispute.
Brazilian diplomacy, however, is preparing for both scenarios. The reading is that in the event of Massa's victory there will be continuity in the relationship, albeit with an exchange of government parts.
If Milei wins, on the other hand, the work will be a little harder, but there is no prediction that there will be a rupture.
Source: CNN Brasil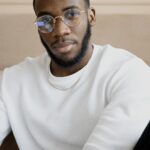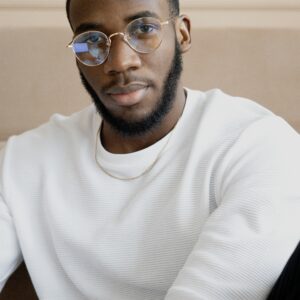 Bruce Belcher is a seasoned author with over 5 years of experience in world news. He writes for online news websites and provides in-depth analysis on the world stock market. Bruce is known for his insightful perspectives and commitment to keeping the public informed.