Google has announced the launch of a fun new feature in its proprietary Google Arts & Culture app.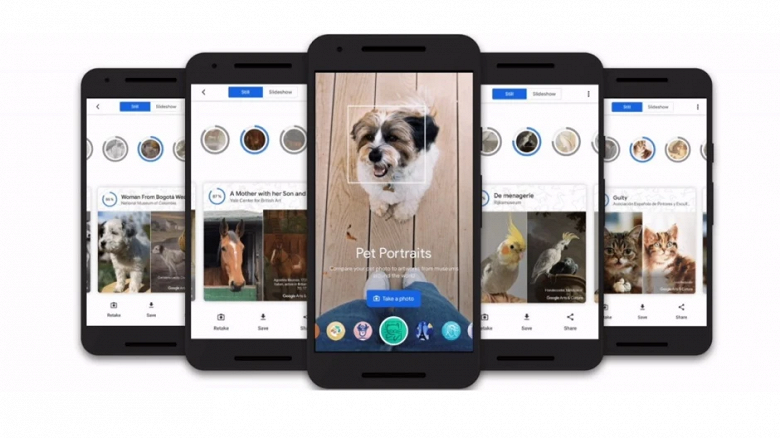 In addition to the previously available "art selfies", which made it possible to find their counterparts on world masterpieces, the Pet Portraits function has now become available to users. It allows you to find duplicates of your pets among tens of thousands of works of art, be it a dog, cat, fish, bird, snake, horse or rabbit.
As the development team notes, more than 120 million "art-selfies" of the users themselves have already been taken in the world, and now it's time for the pets to "have fun".
The Google Arts & Culture app is available for iOS and Android in the App Store and Google Play. In it you can get acquainted with the masterpieces of more than 2000 cultural institutions from 80 countries of the world and not only get acquainted, but also turn your own selfies or ordinary photos into a "work of art", and much more.
.