- Article Top Advertisement -
A series of answers, more or less piqued, to defend Florence, the Florentines and, in general, the Italians, but also the experience of studying abroad. The article written for Insiders by an American student of journalism, Stacia Datskovska, deeply disappointed by her semester in the Tuscan capital, has aroused various reactions of resentment. But there are also those who put themselves in the girl's shoes, tried to understand her point of view and supported her opinions.
What did Stacia Datskovska complain about?
As a student at New York University, last autumn she chose Florence for her semester abroad, and stayed in the very central Via dei Tosinghi, together with seven other American girls. If she imagined dinners with her roommates, «summer flings with people who called me "beautiful", ice cream dripping on my fingers and excellent wine that went effortlessly with good conversation and a good ham», the reality turned out to be very different, so much so that «when my semester in Florence ended, I began to despise the sights, hated the people and couldn't wait to get home on my campus in New York."
- Article Inline Advertisement 1-
Meanwhile, living with 7 people was not easy: her companions «had asynchronous schedules, which means that they went around at various times of the day and night. Some took the bus to our campus on the outskirts of the city, while others walked to the All'Antico Vinaio sandwich shop after school, occasionally returning home to study. Many went out until the wee hours' to drink alcohol. Stacia, on the other hand, worked at home most of the time.
On the weekends, then, almost all the roommates took advantage of low-cost flights for trips outside the city to European capitals. "I'm convinced they were just doing it to refresh their social media profiles and make their friends back home jealous." Stacia, on the other hand, stayed in Florence most weekends: «I ran along the Arno River, popped into free art galleries and cooked with ingredients I found at local fruit and vegetable markets. I was completely alone in the apartment. I was disappointed in that no one in my study abroad program seemed to have my values».
With the locals it was no better. "The latter are often described as soulful, charming and overflowing with hospitality, but I could give concrete examples of hostility, recklessness and unreasonableness. For example, once, two women were talking about me on the bus, looking down on me and mocking me. There were a couple of incidents of verbal confrontations." At that point Stacia began «to protest by presenting me to the public in the way I knew she would hate me. I started wearing American-brand sportswear, Nike Air Max 97s, and oversized hoodies. The Italians rolled their eyes as I passed them on the street. About 5,000 American university students flock to Florence every semester, so why are Florentines still angry about the way we look and act, if we don't violate their rights, their safety and their comforts?».
The replicas
Amanda Knox entrusts a surreal response to Twitter: «What are you saying? Studying abroad is wonderful», while it American writer Edmund White he is ready to explain the "misunderstanding".
"Americans have a very different idea of ​​politeness. If an American goes to a restaurant, for example, he expects the waiter to get to know him and tell him the story of his life. The waiters, in the United States, tell you about the problems they have with their babysitter or why they took the car to the mechanic while they pour you the wine », he explains to Florentine Courier. «Americans expect the same to happen when they are in Italy. They ask a lot of questions and it seems bizarre to them that a waiter acts as a waiter in a professional, reserved way. The fact that they are not entertainers confuses them. What Americans call good manners actually means coming into intimate contact with a stranger, with a stranger.
Second Fabrizio Ricciardelli, director of the Kent University of Florence and president of Acupi, the association of directors of US universities in the city, Stacia's is «an isolated voice: there is a wrong idea and narrative about American students in Florence. There are thousands of students in the city, for most of them the experience in the Tuscan capital is wonderful», explains al Florentine Courier. "And it's not true that US students live in a star-spangled bubble of alcohol and parties, it's a prejudice, on the contrary, they interact with the city, teach English in high schools, volunteer in associations."
The special adviser of the mayor for the enhancement of the Florentine identity, Mirco Rufillito FirenzeToday explains that if the student "expected a city as firm and crystallized as in a book, we are happy to have denied it with all our vitality and sincerity that still distinguishes our beautiful Florence. If he ever returns, I hope it will happen in a shop of one of our skilled craftsmen, who can taste a typical dish in one of our historic markets or enjoy a beautiful sunset from Piazzale Michelangelo. We are still waiting for you with open arms and, as Florentines, we are ready to welcome you».
Instead Patrizia Asproni, president of Confcultura and former president of the Marini Museum, resident in the centre, believes that «the one raised by the student is a real problem»: «In the pubs near my house I always see Americans without any Italian boys, there is no interaction, the courses these boys follow are short and lived like a holiday, many of them give themselves total freedom by drinking alcohol since it is prohibited until the age of 21″.
More stories from Vanity Fair that might interest you:
– Letter from a Finnish mother who leaves Italy: «Your school is inadequate»
– The conduct vote against bullying? "It will not work"
– The educator: «Less homework for the holidays? I'd just abolish them."

Source: Vanity Fair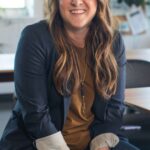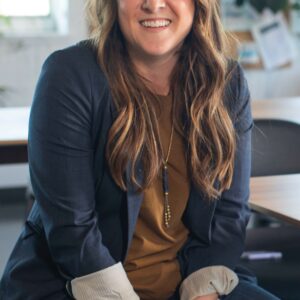 I'm Susan Karen, a professional writer and editor at World Stock Market. I specialize in Entertainment news, writing stories that keep readers informed on all the latest developments in the industry. With over five years of experience in creating engaging content and copywriting for various media outlets, I have grown to become an invaluable asset to any team.
- Article Bottom Advertisement -