Gaza's largest hospital, Al-Shifa, has become a flashpoint in the conflict between Israel and Hamas.
Doctors and patients say the fighting around Al-Shifa is proof of Israel's wanton disregard for civilian lives in Gaza. The Israeli government accused Hamas of using civilians inside the hospital complex as a human shield.
Since the start of the operation in Al-Shifa this week, Israel has said it has found a Hamas tunnel and military equipment, but has not yet presented evidence that there is in fact a large-scale command and control center for the radical group.
What does Israel say? Israel has repeatedly accused Hamas of operating from tunnels beneath the vast Al-Shifa hospital complex.
At a press conference last month, Israeli army spokesman Daniel Hagari said Hamas was directing rocket attacks and commanding operations from bunkers located beneath the hospital building. Israel also says that these points are linked to the network of tunnels that Hamas had dug under the city of Gaza.
The Israeli army also published a video purporting to be of Hamas headquarters under Al-Shifa. The images show a 3D diagram of the hospital with supposed tunnels and operating rooms.
The White House backed Israel's claims, saying Hamas stored weapons and operated a command center from Gaza's Al-Shifa hospital, according to U.S. intelligence.
Hamas denies: Israel's claims were vehemently denied by Hamas and hospital authorities.
The director general of Gaza's Hamas-controlled Ministry of Health, Dr. Medhat Abbas, told CNN that Gaza's hospitals "are only used to treat patients" and are not used "to hide anyone."
After Israel launched its offensive, Hamas accused the US of giving Israel "the green light to commit more massacres against civilians", using Israel's "false narrative" that Al-Shifa was used as a command center.
CNN was unable to verify Israel or Hamas' claims.
What evidence did Israel give? After launching the operation on Wednesday (15), Israel said soldiers located a room in the hospital where they found "technological assets, along with military and combat equipment used by Hamas."
"In another area of ​​the hospital, soldiers located an operational command center and technological assets belonging to Hamas," the statement said, indicating "that the organization uses the hospital for terrorist purposes."
Israel released a video to back up its claim about the tunnel on the Al-Shifa grounds. In the images, the tunnel structure appears reinforced with concrete. Exposed pipes and cables can also be seen close to the surface. Hamas rejected the allegations and classified them as "baseless lies".
Bodies of two Israeli hostages – a 65-year-old woman and a soldier – were found near Al-Shifa hospital this week, the Israeli military said.
Israel said it was still working to expose the tunnels' infrastructure and added it would provide more evidence.
UN requests access: The United Nations human rights chief has called on Israel to grant his team access to Gaza to investigate allegations about Al-Shifa.
"We need to have access. We cannot trust one party or the other when it comes to this," Volker Türk, the UN High Commissioner for Human Rights, told CNN.
Türk also said that the situation needs an "independent international investigation, because we have different narratives".
Source: CNN Brasil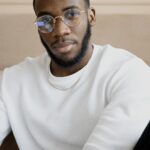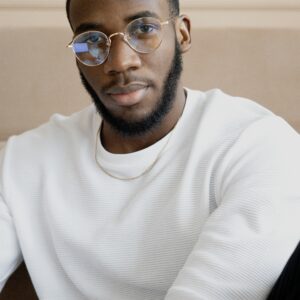 Bruce Belcher is a seasoned author with over 5 years of experience in world news. He writes for online news websites and provides in-depth analysis on the world stock market. Bruce is known for his insightful perspectives and commitment to keeping the public informed.