Reddit user theundergrounddog drew a concept for the Windows 11 Start Menu with Live Tiles, which Microsoft ditched with the release of the new operating system. At the time of this writing, the post had only existed for 15 hours, but it has already received many positive comments, and its rating reached 238 points.
To this topic: Everything about Windows 11 – secrets, instructions, life hacks and useful articles
The designer also demonstrated other ideas for implementing live tiles in Start – for example, a separate area could be allocated for them, which is now occupied by Recommendations.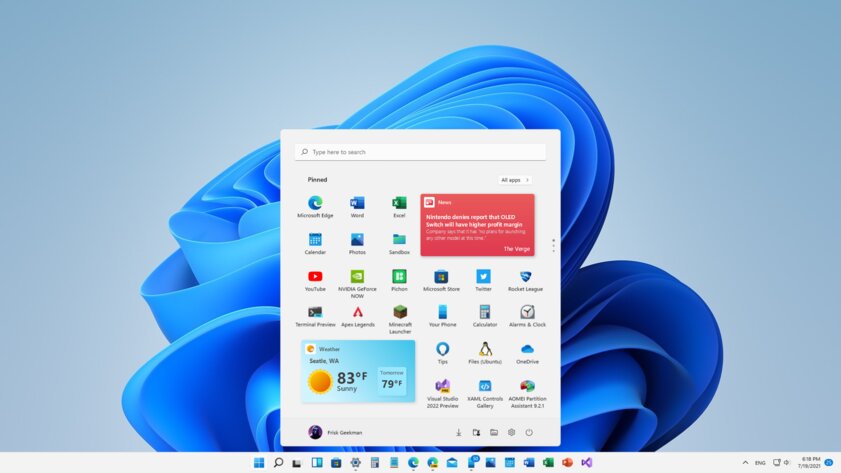 Another idea is to place Live Tiles anywhere in the general app list in Start. Something similar is implemented in mobile operating systems.
To all users who liked such implementations, the designer invites them to support their concepts in the feedback application from Microsoft – it is quite possible that the developers will notice this idea and want to translate it into reality.