The video games they have entered all of our lives for years as half of the six to 64 year olds in Europe love them. This number increases significantly in the ages 6-10 (68%), 11-14 (79%) and 15-24 (72%).
And according to some research, teenagers can spend up to three hours a day playing electronic games in front of a fixed or mobile device screen.
But for some, what started as a healthy interest—perhaps during the holidays—can eventually turn into an obsession, even an addiction. Worried parents need to know what the warning signs are and what they can do to deal with problems before they get out of hand.
Parents who did not grow up with digital technologies and electronic games sometimes overreact when they see their children glued to a screen. On the other hand, however, as the Athens News Agency reports citing relevant research, they have reasonable concerns about the people their children may be chatting with on the internet, about the impact on their sleep, mood and behavior, and even about their physical their health.
How can they know if their child is really addicted to electronic games
Children may begin to immerse themselves in the digital world to the point where they stop paying attention to things happening in real life.
Including:
They begin to neglect their personal hygiene or diet
They avoid face-to-face communication with their friends
They become irritable and restless when they are not playing their favorite games
They look overly tired or have headaches or sore hands/eyes from playing
They refuse to go to school in order to play more
They have trouble sleeping
They lie about how much time they spend playing
Any attempt to limit their screen time leads to major confrontations/tantrums.
Tips from ESET
How can you reduce the time your children spend on electronic games?
Here are some tips from the international digital security company ESET.
Contact your children: No matter what happens, keep talking to them. Your children need guidance, but they also need an open, non-judgmental environment to share their concerns and feelings. Leave the blame game aside and try to understand each other more.
Build trust: Part of this communication process is establishing trust and confidence. Simply telling your children what to do will force them to hide the negative behavior. Be as open and empathetic as possible about the difficulties your children go through as they grow up.
Find the limits together: Just as you should try to avoid giving orders to your children, resist the urge to take their devices or game consoles. Instead, sit down together and make a plan to reduce their screen time, perhaps by uninstalling gaming apps on certain devices. This may need to be done gradually. Apply a daily gaming time limit or a blackout time on home Wi-Fi. If you do this together, you have a better chance of success.
Schedule digital breaks: Sthe context of the collaborative climate with your children, consider sitting down with your children and scheduling short breaks away from their devices/consoles. It could be a trip for a few hours or even a weekend. Try to do something that pleases you both and keep the encouragement/motivation levels as high as possible.
Consider using a parental control app: Specialized software may block access to certain game applications and/or limit their use with time limits. If you're worried that your kids aren't keeping their side of the bargain, it can be a helpful way to minimize the damage. However, always explain why you use such tools.
Safety first: In addition to concerns about overuse of gaming websites, many parents are also concerned with who their children are interacting with online and the type of content they are exposed to. Parental control apps can handle the second concern. But parents should also be prepared to talk to their children to ensure they are aware of the potential dangers they face in the digital world. As digital citizens, it's easy to believe that children are more internet savvy than they really are. Make sure they understand the dangers of sharing too much personal information, as well as the dangers of malicious users, who are labeled as "predators." They should be able to tell you everything without fear.
Source: News Beast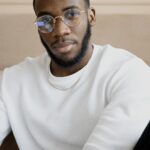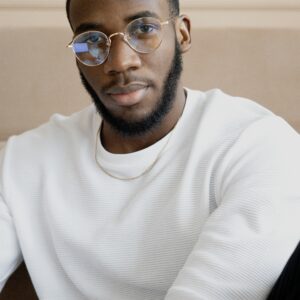 Bruce Belcher is a seasoned author with over 5 years of experience in world news. He writes for online news websites and provides in-depth analysis on the world stock market. Bruce is known for his insightful perspectives and commitment to keeping the public informed.