WhatsApp launched this Thursday (8) the "channels" on the platform. According to the company, the tool is a reliable and private way to receive important updates from people and organizations, directly in the application.
This device that is already known in Telegram, allowing people and companies to send messages to an unlimited number of registered members.
The app explains the "channels" will be in a new tab called "Updates", separate from conversations with family, friends and communities. In it, the user will find the Status and the channels he chooses to follow.
It is worth noting that this tool will first be available only in Colombia and Singapore so that the app can try out the new feature and make the necessary adaptations.
According to the social network, these channels are a one-way transmission tool for administrators to send text, photos, videos, stickers and polls. The objective, according to the app, is to help the user select channels to follow, we are creating a searchable directory in which it is possible to find preferences, sports teams, updates from local authorities and among others.
You can also access a channel through invitation links sent in conversations and emails or posted online.
"Our goal is to create the streaming service that offers the highest level of privacy. And that starts with protecting the personal information of admins and followers. The phone number and profile picture of channel admins will not be displayed to followers. Likewise, following a channel will not reveal your phone number to the admin or other followers. Who you decide to follow is your own personal choice."
Updates
WhatsApp explains that, like messages, channel updates don't need to be displayed forever. The channel's history will be stored on the servers for up to 30 days and, later, ways to make updates that quickly disappear from the followers' devices will be included.
Admins will also have the option to block screenshots and forwards in the channel.
Finally, the platform highlights that it will allow administrators to decide who can follow the channel and whether they want it to be discovered in the directory or not.
"Because the channels are intended to reach a wide audience, they are not secured with end-to-end encryption by default. We understand that there are some cases where placements with this protection for a limited audience might make sense, such as a healthcare or non-profit organization, and we are considering this as a future option as well."
"In the coming months, we will roll out the feature to more countries and allow anyone to create a channel."
Last month, WhatsApp also announced the launch of a new tool that will allow you to edit messages. The resource will be available up to 15 minutes after submission.
The exchange of private messages between friends, family and communities will remain the main function of WhatsApp.
"We believe now is the ideal time to launch a simple, reliable and private streaming tool, and we hope you will enjoy using it in the months and years to come."
*Posted by Diego Mendes.
Source: CNN Brasil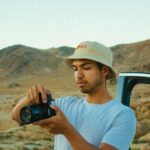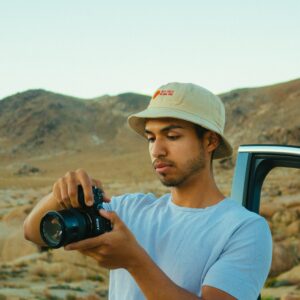 Charles Grill is a tech-savvy writer with over 3 years of experience in the field. He writes on a variety of technology-related topics and has a strong focus on the latest advancements in the industry. He is connected with several online news websites and is currently contributing to a technology-focused platform.