Facebook has announced the start of testing the full-fledged work of the WhatsApp messenger simultaneously on multiple devices. In an official post, Facebook admits that users have been asking for this feature for years.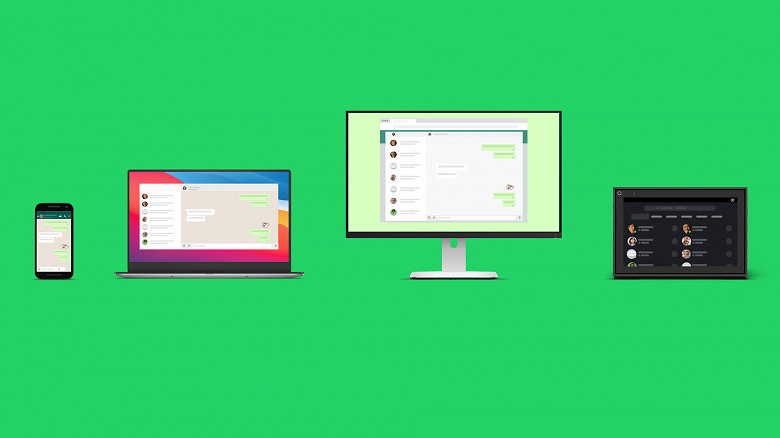 We have previously reported on the noticed innovation in the beta version of WhatsApp for Android. Now testing has been officially launched, and most importantly, users of the beta version of WhatsApp can join, not only for Android, but also for iOS.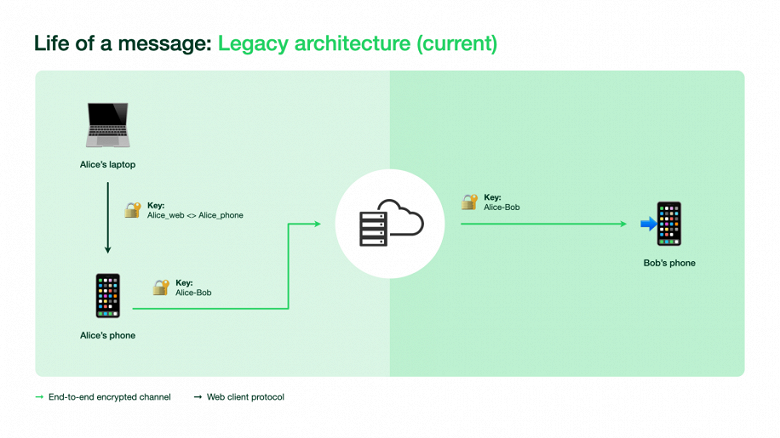 You can use up to four assistive devices at a time, but only one phone can be connected to your WhatsApp account, and if the phone is not used for more than 14 days, the devices associated with it will be disconnected.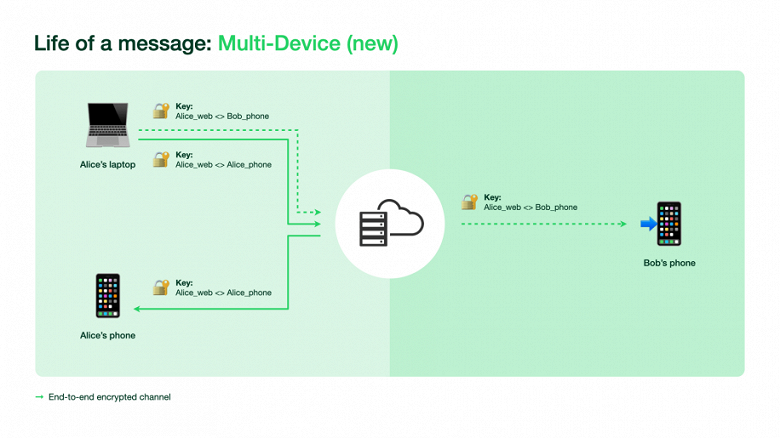 As noted by Facebook, the feature is undergoing "limited" testing so far. To connect it, you need to open the "Other options" / "Settings" menu, select "Associated devices" and click on the "Beta version for multiple devices" item. Available in the most recent beta version of WhatsApp and WhatsApp Business for Android and iOS, but not in all countries. As the developers promise, further testing will be launched all over the world.
The following features are not currently supported in the multi-device beta version of WhatsApp:
Viewing geodata on assistive devices.
Pin chats to WhatsApp Web or WhatsApp for computers.
View and reset group invitations from WhatsApp Web and WhatsApp for computers, as well as join a group by such an invitation. To do this, you need to use your phone.
You cannot make calls or send messages to contacts using an outdated version of WhatsApp on your phone from your connected devices.
Making calls via WhatsApp to Portal or WhatsApp for computers to linked devices that do not have the multi-device beta installed.
Other WhatsApp accounts on your Portal device will only work if they have a multi-device beta.
WhatsApp Business users will not be able to change their company name or shortcuts from WhatsApp Web or WhatsApp for computers.
Recall that now the messenger is rigidly tied to a specific device and phone number – instead of using login and password authorization, authorization would allow the messenger to be launched on any device at the same time.
Since the launch of the messenger in 2009, WhatsApp users have dreamed of the appearance of true support for working from multiple devices. Synchronization between devices with the simultaneous operation of WhatsApp is simply not provided. Currently, WhatsApp only allows one device to connect to an account. Even the desktop version of WhatsApp can only work in conjunction with a running application on a smartphone, "mirroring" it.