O chef Francisco Pinheiro has more than 20 years of experience and became known for being a finalist in the Masterchef Professionals program and a former participant in Mestre do Sabor.
In addition to television programs, the experience in national and international cuisines is great: he has already attimo 🇧🇷 Where won a Michelin star, Bar Number 🇧🇷 Flower Island and month 🇧🇷
Today, he is in charge of the kitchen of the fava beanwhich values ​​fresh national ingredients and features a menu of Brazilian food with a Northeastern accent.
Check out below the most frequented places by the chef when he is away from the kitchen, in which he prefers houses in the East Zone of São Paulo:
Saint Colomba
The Italian food restaurant is led by the chef Jose Alencar de Souza, I have years of friendship. Despite the specialty, I only go there to eat the Codfish rice freshly made in a clay pot, a model made in Espírito Santo.
Chef Alencar also always fries an egg with the soft yolk as a gesture of affection – but the accompaniment is not present on the menu. I've been going to the restaurant for over 10 years, but I always order the same dish.
Alameda Lorena, 1157 – Jardim Paulista, São Paulo – SP / Tel.: (11) 3061-3588 / Opening hours: Tuesday to Saturday from 12 pm to 3 pm and from 7 pm to 11 pm; Sundays from 12pm to 4pm.
Zero Degree Bar
On Saturdays, from 12pm to 5pm, Zero Grau serves its traditional full feijoada buffet, which is fantastic!
I say it's my favorite feijoada in town. It is worth remembering that, in addition to Tatuapé, the bar also has a unit in Mooca.
Tatuapé Unit: Rua Azevedo Soares, 614 – Tatuapé, São Paulo – SP / Tel.: (11) 4305-9790 / Opening hours: Monday to Thursday from 12 pm to 11 pm; Friday and Saturday from 12:00 to 1:00 and Sunday from 12:00 to 22:00.
daiki Sushi
The Japanese food restaurant has an entrance with the same name as the place I love, and I usually order two or three servings to start the tasting.
The starter is a shiso tempura with a tuna tartar on top – it looks like a "big cookie" and is wonderful. I'm also a fan of other delicacies, such as ikura and toro sushi, among others.
Largo Senador Raul Cardoso, 40 – Vila Mariana, São Paulo – SP / Tel.: (11) 5082-4068 / Opening hours: Monday to Thursday from 12 pm to 3 pm and from 7 pm to 11 pm; Friday and Saturday from 12:00 to 15:00 and from 19:00 to 23:30; Sunday from 12pm to 4pm.
almanara
It's the Arabic food restaurant I always go to for celebrations when I finish or close a deal.
Almanara's quality standard is fantastic! There are a number of restaurants of the brand in the capital of São Paulo, but I like to frequent the unit inside Shopping Anália Franco, in the East Zone.
Shopping Anália Franco – Avenida Regente Feijó, 1739 – Vila Regente Feijó, São Paulo – SP / Tel.: (11) 2076-0939 / Opening hours: every day from 11 am to 11 pm.
Bar Quintal da Mooca
Quintal da Mooca is run by Didi and Chiquinho, from Ceará, who are very nice and helpful. In addition to having excellent service, they serve a steak tartare prepared at the table that is very elegant.
It's a great spot to go at night with friends to relax.
Rua Lituânia, 454 – Alto da Mooca, São Paulo – SP / Tel.: (11) 3807-6371 / Opening hours: Tuesday to Friday from 5 pm to 1 am; Saturday from 1 pm to 1 am; Sundays and holidays from 12:00 to 20:00.


Source: CNN Brasil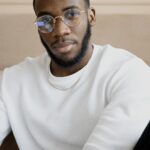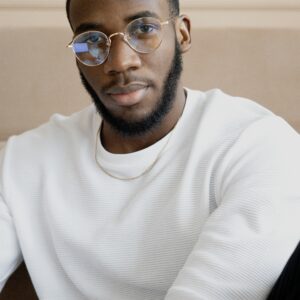 Bruce Belcher is a seasoned author with over 5 years of experience in world news. He writes for online news websites and provides in-depth analysis on the world stock market. Bruce is known for his insightful perspectives and commitment to keeping the public informed.