Great-granddaughter of Italians who landed in Brazil to work on coffee plantations, Helena Murucci she was used to seeing pasta being opened and placed like a sheet on the table at home by her great-aunt. "The kitchen has always been an open access area and, many times, I helped cut the pasta with the other children", recalls Helena affectionately.
Training Public Relations, in 2014, left the corporate environment. Researching new businesses, the passion for Italian gastronomy spoke louder and thus Murucci Pasta Artesanais was born, with home-made initial production. Helena bought ingredients in the morning and produced and delivered cannelloni, lasagna and other products in the afternoon to client restaurants.
In 2017, he joined entrepreneurs Rudy Leite and Guilherme Mendes and started Tutto Nhoque. "At the time, we held food fairs and started a small delivery service in the north of Rio de Janeiro", says Helena.
In 2018, the trio opened their first restaurant in Botafogo and since then they haven't stopped. There are stores Tutto Gnocchi at Jardim Botânico, at Barra Shopping in Barra da Tijuca, in Niterói and the most recent project, opened this year, the Shopping Nova América unit, in the north of the city.
In addition to taking care of the menu at all the brand's stores, Helena also likes to experience other flavors around the Marvelous City and shares her favorite addresses in Rio de Janeiro below.
Restaurant specializing in Thai cuisine, Thai Brasil has a tradition since 2000 in the Historic Center of Paraty, in the state of Rio. Marina Schlaghaufer , the house has a colorful and relaxed atmosphere, decorated by the chef herself. A detail for the internal garden, where Thai herbs grow and the live cooking station perfumes the restaurant.
In Thai, the dishes are very traditional, with lots of pepper, coconut milk and fresh seafood. It is a food for those who do not "stay on the fence".
Thai Brasil Restaurant: Rua Tenente Francisco Antônio, 308 – Paraty – Rio de Janeiro/RJ / Tel.: (24)3371-2760. For reservations, see: https://www.thaibrasil.com.br/
Having meat as its flagship, the award-winning Malta Beef Club has won over locals with its tenderness and right point. Not to mention the side dishes, which are a separate chapter.
In Rio de Janeiro, if you want to eat good meat, well-prepared and well-aged, go to Malta. A special order I always make is the chestnut farofa and the breaded steak.
Malta Beef Club: Avenida General San Martin, 359 – Leblon – Rio de Janeiro/RJ. and Rua Saturino de Brito, 84 – Jardim Botânico – Rio de Janeiro/RJ / WhatsApp.: (21) 2042-3101 / Opening hours: Tuesday to Saturday, from 12h to 00h and on Sundays, from 12h to 19h.
A renowned Portuguese restaurant in Niterói, it has the perfect recipe: the tradition of Lusitanian dishes, a homely atmosphere, the excellence of the wine selection and Mediterranean innovations.
The Gruta de Santo Antônio is amazing! Commanded by the chef Alexandre Henriques . They have very well done codfish. I love the cod fritter stuffed with Serra da Estrela cheese, full of flavour.
Gruta de Santo Antônio: Rua Silva Jardim, 148, Downtown – Niterói – Rio de Janeiro/RJ / Phone: (21) 2621-5701/ 2613-0762. Opening hours: Every day from 11:30 am to 4:00 pm.
A highlight in Rio de Janeiro's confectionery, Dianna Bakery, run by chef Dianna Macedo and the partner Cavalcanti teak both from Tijucana, conquered the cariocas with the famous and delicious artisanal breads.
They work mostly with naturally fermented bread and various sweets, including the round croissant, which became a sensation in New York.
Dianna Bakery: Rua Dona Delfina, 14, Tijuca – Rio de Janeiro/RJ / Opening hours: Tuesday to Friday, from 9 am to 7 pm; Saturdays and holidays, from 9 am to 4 pm; Sundays and Mondays, closed.
"Chifa" food restaurant in Rio de Janeiro, Cantón, mixes Chinese and Peruvian cuisine. Under the command of the Peruvian chef Marco Espinoza the house has in its decoration elements typical of Chinese culture, such as lucky cats, dragon heads, among others.
It is also a restaurant that offers very spicy dishes, a food for those who enjoy spices, more exotic, it is really worth it!
Canton Peruvian & Chinese Food: Rua Rodolfo Dantas, 26, Copacabana – Rio de Janeiro/RJ. Tel: (21) 3594-0002. Opening hours: Monday to Thursday, from 12h to 16h and from 18h to 23h; Fridays and Saturdays, from 12:00 to 17:00 and from 18:00 to 00:00; On Sundays, from 12:00 to 22:00.


Source: CNN Brasil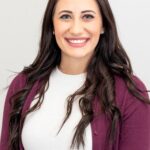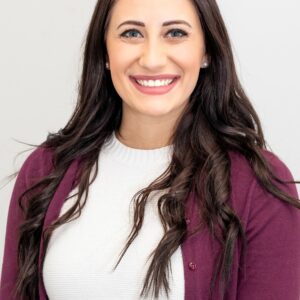 Johanna Foster is an expert opinion writer with over 7 years of experience. She has a reputation for delivering insightful and thought-provoking articles on a variety of subjects. Her work can be found on some of the top online news websites, and she is currently lending her voice to the world stock market.