While Tesla is pushing production of the Cybertruck to 2023, its main competitor has begun mass production of electric pickups. The first Rivian R1T rolled off the assembly line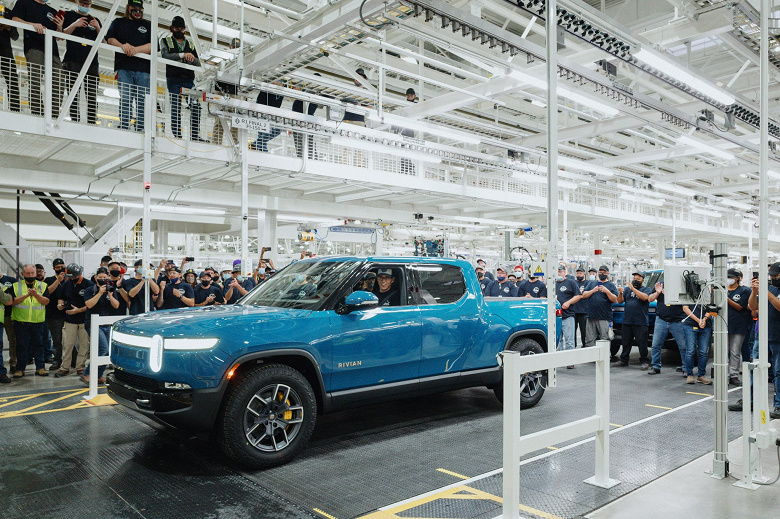 In the United States, the serial production of Rivian electric vehicles has finally begun: the startup has been demonstrating engineering samples of its electric pickup and SUV for a very long time, and now things have finally moved. In the United States, Rivian has long been called Tesla's main local competitor, but due to the fact that the company was very delayed with the release of its electric vehicles, it often became the object of jokes, including from Tesla. So, a couple of weeks ago, Elon Musk joked on Twitter about the upcoming first public offering (IPO). Then the head of Tesla wrote that Rivain should have released at least one production car for every billion of capitalization before entering the stock market. And now it turns out that Rivian already has a serial electric pickup, while Tesla does not, and will not be until 2023.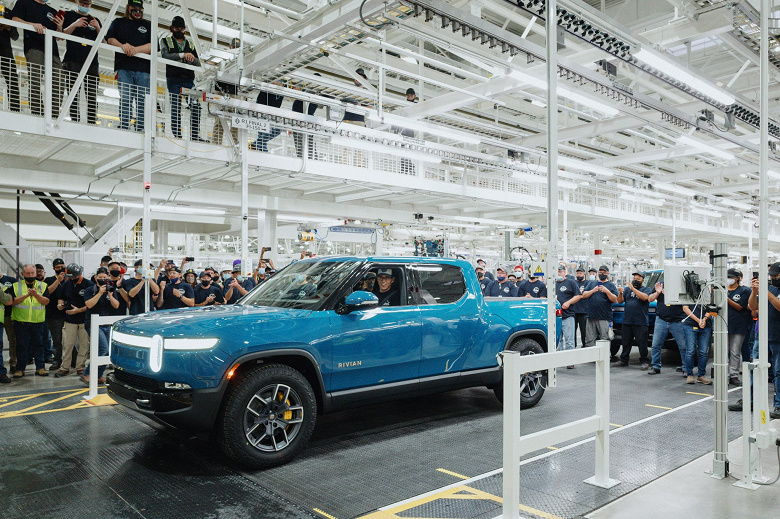 Rivian originally planned to release the R1T in 2020, but was forced to push back those plans due to difficulties in refitting the plant it had bought from Mitsubishi. The COVID-19 pandemic has exacerbated these problems, and the release of R1T has been moved again from July to September. And now the company has finally begun to mass produce its electric vehicles. And it did this not only before Tesla, but also Ford and General Motors. True, the start of mass production does not mean that the first buyers will immediately receive the ordered cars: R1T deliveries are scheduled for January 2022.
After months of building pre-production vehicles, this morning our first customer vehicle drove off our production line in Normal! Our team's collective efforts have made this moment possible. Can't wait to get these into the hands of our customers! pic.twitter.com/8ZidwTaXRI

— RJ Scaringe (@RJScaringe) September 14, 2021
R1T in the Launch Edition version (it implies the maximum of options) is estimated at 73,000 dollars. The declared cruising range is just over 500 km. The car is all-wheel drive, the previously announced dynamics is about 3 seconds to 100 km / h.
.