The World Health Organization (WHO) has made loneliness a global health priority. The information was released by the organization on Wednesday (15), when launching a new Social Connection Commission.
Over the next three years, the group will focus on ways to address the "urgent health threat" of a global loneliness epidemic. To do this, they will analyze the latest scientific data and devise strategies to help people deepen their social connections.
The commission is co-chaired by African Union Youth Envoy Chido Mpemba and United States Surgeon General Dr Vivek Murthy, who has written and spoken extensively on the risks of social isolation. He made this issue one of his main concerns.
Murthy said this is an "underappreciated" health threat that has now become widespread. "For too long, loneliness has existed behind the shadows, unseen and underestimated, causing physical and mental illness," he explained. "Now, we have the opportunity to change that."
Karen DeSalvo, a committee member and Google's chief health officer, said that when she was a doctor and health commissioner in New Orleans, she learned firsthand that "good care is important, but it has to happen in context" — and that includes social connection. Knocking on doors in New Orleans after a hurricane knocked out power and left homes extremely hot, she and her colleagues tried to get people to shelters, but it was difficult to get some to leave, even when so many were so alone.
"People can easily become sidelined and isolated, and that affects their health outcomes," DeSalvo said. "Someone may seek help for chest pain, for example, and the healthcare system will focus on treating that pain, but it will be difficult for them to really get better if they are discharged and return to their social isolation."
Loneliness has drawn a lot of attention recently in the public health sector. Last week, New York State named sex therapist Dr. Ruth Westheimer as its first Loneliness Ambassador. In May, Murthy laid out a framework for tackling loneliness and "repairing the fabric of our nation." And it's not just a US phenomenon: in 2018, the UK appointed its first minister for loneliness.
Research shows that a lack of certain types of social connections is associated with mental health problems and increases the risk of anxiety, depression and suicide.
"Social disconnection has now become a key driver of the broader mental health crisis we see in this world," said Murthy. "Approximately one billion people – 1 in 8 – live with mental health problems, a quarter of whom are teenagers," he said.
Loneliness and social isolation can also lead to physical health problems. People who lack social connection are at greater risk of dying early.
Loneliness and social isolation have long been linked to poor immune function and cardiovascular problems such as high blood pressure, and increase the risk of stroke by 30%. They also contribute to cognitive decline and are associated with a 50% increase in dementia. Isolated people also tend to have more unhealthy habits, such as smoking and/or drinking excessively, in addition to being more sedentary.
The health impact of loneliness is so far-reaching that one study compared it to smoking up to 15 cigarettes a day.
Much research on social isolation and loneliness focuses on older adults. Older adults are at greater risk because they live alone more often, have lost more family or friends, and are more prone to physical problems such as hearing loss. This may prevent them from being social, according to the U.S. Centers for Disease Control and Prevention.
But it's not just the elderly who feel lonely. A survey conducted in 142 countries and published last month revealed that almost 1 in 4 adults reported feeling very or quite lonely. Children are not immune either; some studies found that more than half of children and teens felt lonely at least some of the time.
The Covid-19 pandemic may have exacerbated these feelings, studies show, with social isolation and loneliness negatively affecting symptoms of depression and anxiety in younger people.
Although humans are social creatures by nature, people get better at socializing with practice, says Dr. Ryan Patel, an adjunct clinical assistant professor of psychiatry at Ohio State University who studies social connections.
The isolation of the pandemic has limited the number of "softer, easier social interactions" people typically have, and the impact is still being felt, especially among young people. "When you take that away, it can be anxiety-provoking to be in highly social environments when you don't have that kind of practice," said Patel, who is not on the WHO committee.
Patel said young people's hyperconnectivity has also inadvertently narrowed the lens through which they see the world, so when they interact with others who may not share their perspective, it can be challenging.
"You may be worried that you might say the wrong thing, and that can increase anxiety," Patel said. The polarized environment also disincentivizes people from interacting, and this can also result in loneliness and isolation.
"Social cohesion, connectivity and solitude are important for healthy outcomes for people of all ages, wherever they are," said DeSalvo. She hopes the new WHO commission will provide evidence to help health systems around the world understand how to better address the link between loneliness and poor health outcomes such as heart disease.
"They have a clear track record and I think what they can bring to this is an orientation to action," she said.
In addition to raising awareness of how to help themselves, their neighbors and their communities feel less isolated, the committee aims to help the wider community solve this important public health problem.
"So how can we help the public and private sectors around the world know what they can do to deliver these interventions and understand how we can move forward to improve the health of people around the world?" said DeSalvo.
Source: CNN Brasil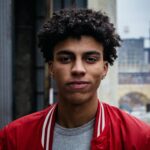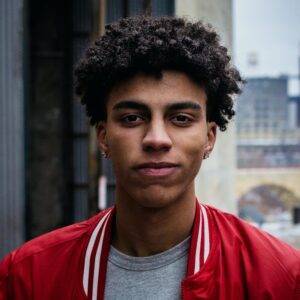 I am an experienced journalist and writer with a career in the news industry. My focus is on covering Top News stories for World Stock Market, where I provide comprehensive analysis and commentary on markets around the world. I have expertise in writing both long-form articles and shorter pieces that deliver timely, relevant updates to readers.