Celebrity dentist Rafael Puglisi died today (18), aged 35. Known on social media for serving celebrities such as Larissa Manoela, Neymar, Whindersson Nunes and Jade Picon, followers were surprised by the news.
On Puglisi's social network, the family published a statement with an image of the death certificate.
"We are in mourning. This morning, Rafa went for her morning swim, as usual, she was at home getting ready to get into her pool and dive in, like she does every day. However, today, God wanted this dive to be different and Rafa ended up hitting his head! The doctors tried to revive him, but unfortunately he arrived at the hospital dead," they said.
"Rafa was a great brother, son, nephew, grandson, uncle, cousin and friend. He was a person with an easy smile, who helped everyone around him, students, family and friends. His dream was to surpass his own marks and be recognized worldwide for his professional achievements. And you did it, Rafa! He changed dentistry forever and changed the lives of everyone around him. Thank you for everything, thank you for so much", they wrote.
"We ask everyone to respect the family's mourning and the story of our beloved Rafa, better known as Dr. Rafael Puglisi! Keep smiling in heaven, we know that you are taking care of all of us as you always did in life! We gained an angel in our lives and heaven gained another star!", asked the dentist's family.
In the comments, celebrities, patients and followers mourned Rafael Puglisi's death. "My condolences to the family", said actor João Guilherme. "Wow, what a sadness, what a tragedy, rest in peace", commented Ana Paula Justus.
Celebrities also spoke out on their social networks after the news broke.
Rafael frequently publicized his appointments with celebrities through social media. Among them Rodrigo Faro, singer Tierry and presenter Patrícia Abravanel.


Source: CNN Brasil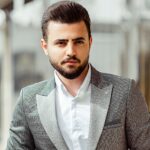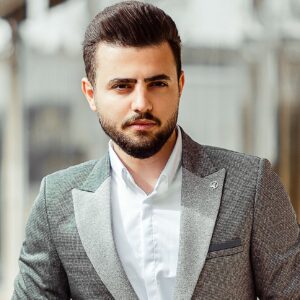 I'm Robert Neff, a professional writer and editor. I specialize in the entertainment section, providing up-to-date coverage on the latest developments in film, television and music. My work has been featured on World Stock Market and other prominent publications.