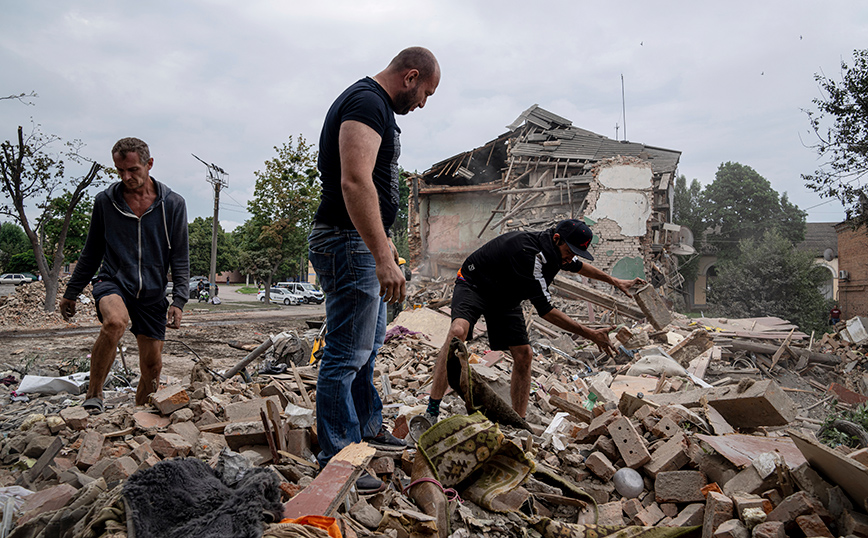 The mobilization on the part of Russia was predictable and will prove unpopular, and it is something that suggests that the war it is not developing based on Moscow's plan, as Ukrainian presidential adviser Mykhailo Podoliak said today.
In a written message to Reuters, he said Russian President Vladimir Putin was trying to shift blame for starting an "unprovoked war" and blame Russia's deteriorating economic situation on the West.
Vladimir Putin has ordered Russia's first conscription since World War IIwarning the West that if it continues what it calls "nuclear blackmail," Moscow will respond with the might of its entire arsenal.
The partial mobilization ordered by Putin significantly escalates the conflict in Ukraine and it comes at a time when Russia it faces the Ukrainian counteroffensive that has pushed Russian forces into retreat and the surrender of hard-won Ukrainian territory.
"Absolutely predictable move, which looks more like an attempt to justify their (the Russians') own failure," Podoliak wrote in the first reaction of the Ukrainian presidency after the Russian military intervention.
"The war is clearly not going according to the Russian script, and therefore Putin has had to make extremely unpopular decisions to enlist and excessively limit people's rights," he wrote.
"The Russians who called for the destruction of Ukraine ended up getting: 1. Conscription. 2. Closed borders, blocked bank accounts. 3. Prison for desertion. Everything goes according to plan, right? Life has a great sense of humor," Podoliak tweeted.
Moscow's announcement of partial mobilization in Russia and the holding of referendums on the annexation of Ukrainian territories are "signs of weakness, (signs of) Russian failure"stated, for her part, the American ambassador to Ukraine Bridget Brink.
"Mock referendums and a mobilization are signs of weakness, of Russian failure," Brink wrote on Twitter, while assuring that her country would continue to "support Ukraine for as long as it takes."
Source: News Beast