In the latest build of Windows 11, as it turned out, Microsoft hid the updated Task Manager with a completely new interface in the Fluent Design design style, which is widely used in the fresh operating system. This was discovered by an enthusiast with the nickname @FireCubeStudios on Twitter.
The developers have hidden the new "Task Manager" for a reason – at the moment it is extremely unstable, but this does not prevent us from exploring the new look of the application. It, as you might expect, uses the so-called acrylic blur (when the window is blurred with a predominance of the colors that are behind it).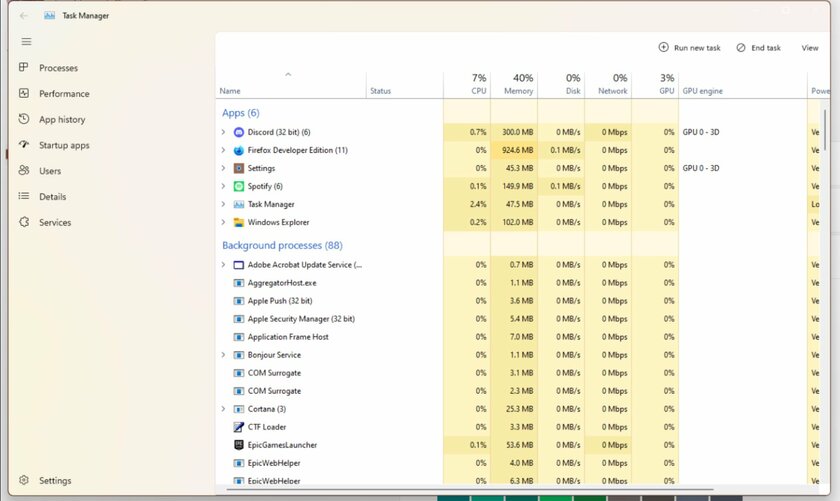 If the design effects are unlikely to disappoint anyone (they are standard for Windows 11), then the layout of the elements will certainly not appeal to everyone – the menu bar is located on the left and obviously takes up more space than it needs. Because of this, the working area has been reduced, the width of which may simply not be enough to display all the information without scrolling.
However, since Microsoft is still hiding this application, its appearance may change by the time of release. To activate the new "Task Manager", you need to use the ViVeTool utility in the latest build of Windows 11 and run the following commands:
vivetool addconfig 35908098 2

vivetool addconfig 37204171 2

vivetool addconfig 36898195 2

vivetool addconfig 36898195 2