At CES 2022, they show not only new TVs of a huge diagonal, the latest routers and processors, but also quite unusual gadgets, the existence of which many do not even know. For example, the American company Blue Tiger officially showed its unique wireless headset called Solare, which does not require the user to connect it to a charger – thanks to solar panels in the gadget's case, the device boasts an endless battery life. However, so far this is only theoretical data – it is still necessary to check the operability of the device in practice.
The developers of the newest headset said that their device is made of a special material called Powerfoyle, which allows the device to generate energy from sunlight even when the device is not in direct sunlight or even under artificial light. This is a pretty interesting solution – it will probably be used in many other areas as well. At the same time, the headband made of this material turned out to be flexible and durable enough so that the user can use the headset comfortably and in a variety of scenarios.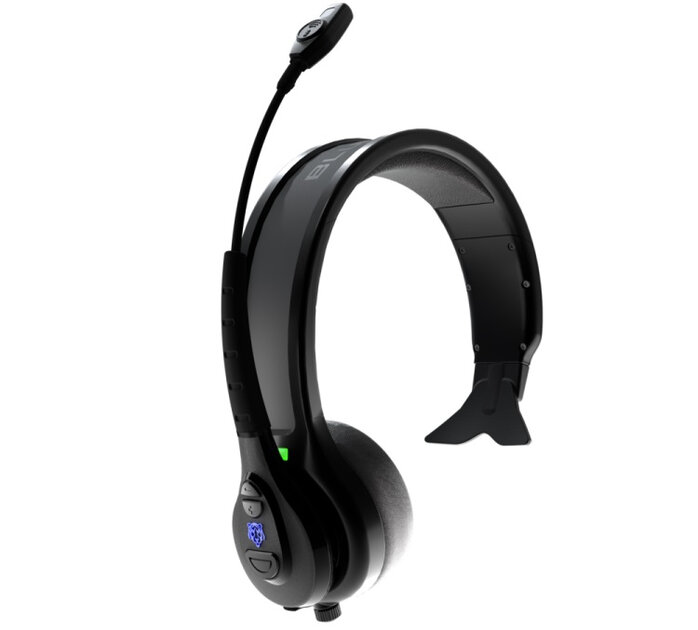 The built-in Bluetooth 5.1 module is responsible for connecting to the signal source, and the developers of the gadget made sure that the headset could be used literally in any conditions. The Solare headset is protected from moisture, dust and many other weather conditions according to the IPX4 standard (there is also a military standard MIL-STD-810 certificate), and it can also work at rather critical ambient temperatures – from -40 ° С to + 50 ° С … Moreover, the gadget received a microphone with built-in noise cancellation and support for voice assistants Google Assistant and Apple Siri.
Unfortunately, so far the developers are not ready to name the timing of sending this gadget for sale, as well as its potential cost.