- Article Top Advertisement -
Opened in 2020, in the middle of the pandemic, initially as a store take away at the Seminary, the Pastry Lab quickly gained a loyal following. At Easter 2022, it opened its doors at one of the noblest spots in the sophisticated Shopping Patio Batel . There is no one who passes by the beautiful black marble display case and is not mesmerized by the beautiful desserts on display.
The patissier chef and owner of the house, Gustavo Lorenzon who studied at the renowned Le Cordon Bleu , has the proposal to bring elaborate, innovative, complex desserts, which have different levels of sweetness perfectly balanced with a touch of saltiness, acidity and, why not?, bitterness. There are color contrasts, textures and an aesthetic rigor never seen in Curitiba . No candy is a reinterpretation of something that already exists, everything is authorial.
- Article Inline Advertisement 1-
The creations are the result of travels, family history, personality, artistic experience and even Gustavo's state of mind. One of the house's flagships, the Partly Cloudy dessert (R$ 26.90) was inspired by the usual partially cloudy sky in Curitiba. Inside, the lightness of coconut and tropical fruits.
For egg lovers, the must-try is the Americana (R$16.90), an oatmeal tart with fleur de sel, filled with egg cream made with brown sugar and topped with a half sphere of sweet corn. Delicate and silky.
Fruit of the chef's childhood memories, Tarte Lichia (R$ 18.90) brings an almond sucrée, lychee cream, strawberry puree, pistachio ganache, Belgian chocolate disc with dried strawberries, pistachios and pink Himalayan salt .
Another dessert that delights due to the velvety texture of its surface is the Pêraí (R$ 33.90), with a pear flan filling, a delicate chèvre mousse and port wine reduction. You almost won't have the courage to break the candy, it's so beautiful, but you won't regret it, because it's delicious too.
If the day calls for something more full-bodied, dense, go for the Victoria (R$ 20.90), which has an almond pastry, Whiskey liqueur syrup, Butterscotch Bavaroise with hazelnuts and vanilla crème anglaise.
To meet a demand from the public, the menu recently incorporated small portions of snacks and drinks, always following the line of complexity in terms of taste and care in terms of presentation.
Source: CNN Brasil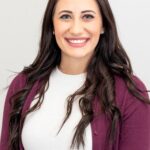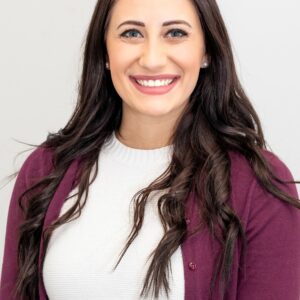 Johanna Foster is an expert opinion writer with over 7 years of experience. She has a reputation for delivering insightful and thought-provoking articles on a variety of subjects. Her work can be found on some of the top online news websites, and she is currently lending her voice to the world stock market.
- Article Bottom Advertisement -