- Article Top Advertisement -
Carnival is coming and the Queen of Axé, Ivete Sangalo, too. This Thursday (19), the EP "Chega Mais", with five tracks recorded on January 5, arrives on all digital platforms.
The project was a dream of the singer herself, initially, a studio EP. In a press conference this Wednesday (18), Ivete said that she woke up one day with the whole idea of ​​"Chega Mais", made to bring fans and friends closer together.
- Article Inline Advertisement 1-
However, the production scheduled for December 20th was a real challenge, as the year-end break hindered the number of suppliers and sponsorships.
Recorded at Casa Pia, in Salvador, with more than 600 invited fans, as well as friends, journalists, influencers and some celebrities, "Chega Mais" was made to "crown the return of Carnival", as the singer herself revealed in a press conference.
The party officially returns after two years of restrictions due to the Covid-19 pandemic and the track "Rua da Saudade" was written precisely about the lack of missing Carnival – "of meetings, love, kisses and goodbyes", as said Ivete.
The flagship track is "Cria da Ivete", a song that arrives with a video clip this Thursday (19). The song "started from the need to make a pagoda (…). When I talk about Ivete's calf, it's a behavior for me that is similar to mine, the joy of doing what you want and letting it go", she explained.
Ready to go out on Salvador's electric trio for the four days of revelry (February 18, 19, 20 and 21), Ivete also gave some spoilers about how the party will be. The theme is the film "Back to the Future" (1985) with an allusion from a more aesthetic point of view, but also in the bias of returning to reality.
"We come from uncertain times about the future. We enter a new year with more hope, looking to the future," she said during the press conference.
Finally, Ivete Sangalo recalled the importance of occupying the streets on Carnival dates. "It is the feast of joy, of peace. It's to play, have fun, date, sing and honor all corners. Live the party, every bit of it, which has a very rich cultural offer".
"Chega Mais", through Universal Music, portrays the sensations and feelings of this celebration that is the face of summer. Check out the tracks from the EP:
1. Child of Ivete (Ivete Sangalo/ Samir Trindade/ Luciano Chaves)
2. Só Love Na Cabeça (Ivete Sangalo/Radamés Venâncio/Gigi Cerqueira/Samir Trindade)
3. Rua da Saudade (Ivete Sangalo/Radamés Venâncio/Gigi Cerqueira/Samir Trindade)
4. Se Saia (Ivete Sangalo/Radamés Venâncio/Gigi Cerqueira/Samir Trindade)
5. Batucada (Ivete Sangalo/ Samir Trindade/ Gigi Cerqueira)
Source: CNN Brasil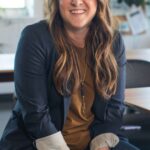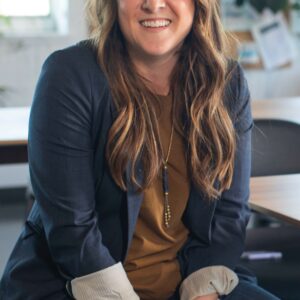 I'm Susan Karen, a professional writer and editor at World Stock Market. I specialize in Entertainment news, writing stories that keep readers informed on all the latest developments in the industry. With over five years of experience in creating engaging content and copywriting for various media outlets, I have grown to become an invaluable asset to any team.
- Article Bottom Advertisement -