- Article Top Advertisement -
Gleice Kelly , a 24-year-old woman, went to the hospital to give birth and left the hospital with her hand amputated. THE CNN the young woman spoke about the intense days she experienced postpartum and how she is adapting to her new reality.
She arrived at the Women's Hospital in Jacarepaguá, in Rio de Janeiro, with a scheduled date for Levi's delivery.
- Article Inline Advertisement 1-
According to Glecei, the delivery was quick, but just as the doctor was sewing her, she realized that an excessive amount of blood was coming out and, with that, she called another colleague to help examine her.
"The two evaluated and indeed, I was hemorrhaging. They needed to run to do something, I had to go to the delivery room without any venous access, he was placed in the delivery room after I had delivered the baby and passed out. When I passed out that access was put on, "she reported.
The access was placed in the left arm, on top of the hand. "He was already a little red swelling up and at the time I thought it was a normal thing. No big deal, just that he was burning and a little painful. I talked about the pain and they said it was normal".
Gleicei still couldn't stay awake, fainting suddenly.
Her mother and husband questioned the doctors about the swelling in her hand, who said it could be because she was sleeping. Access ended up being removed and they began to put ice cream on to try to recover blood circulation.
On the 10th and 11th, Gleicei was waiting all day for a vacancy at the Intensive Care Center (ICU). She was transferred to another hospital and arrived early on the 12th.
"They did tests to try to find out what it was, they called a vascular surgeon who came immediately. He lived pretty fast so he could see what was going on so he could try a maneuver before amputating his hand. He made the cuts to see if the circulation came back," he said.
I had to wait two or three days for the result. I was in danger of amputating the whole arm, so they had to amputate the hand. I amputated the hand on the 16th″.
About adapting to the changes in his body, Glecei said that it has been difficult.
"I am recovering. I stayed 24 years, almost 25, like that there, with both hands, taking care of my children, not depending too much on others. I depend a lot more now. I cannot bathe, go to the vaccination alone. How am I going to walk with a bag? The baby?"
"There always has to be someone with me. My husband had to leave work because he was no longer accepting the certificates, so he had to change his life too", he continued.
THE CNN also talked to his lawyer, Monalisa Gagno . According to her, Glecei is very shaken by the situation and said that they are taking donations to be able to carry out the criminal process.
"The IML, which is the forensic examination, is what is being done at the moment and the judicial process has already been done".
According to the 41st DP (Tank), the case was registered as culpable bodily injury. Witnesses are being heard and medical documents have been requested to help clarify the case.
Monalisa also revealed that the hospital did not provide any assistance to the patient.
"Even the hand of Gleice's hand was left there, there was no expertise on the hand to know biopsy, right? To find out what happened, the hand stayed there and a cleaning lady told Gleice", she said.
In a note, the hospital declared that it is fully supportive of the victim, and deeply regretted what happened.
He reiterated his commitment to investigate with all seriousness, transparency and care the medical and hospital procedures adopted during his care. Therefore, he asked the Medical Ethics Committee to coordinate these works.
Regardless of such investigation, the hospital has been in contact with the patient and her representatives to provide all possible care and meet her needs, as well as remaining available for all necessary clarifications to be carried out.
Source: CNN Brasil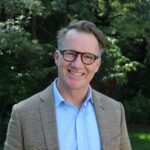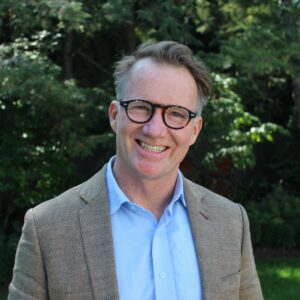 I'm James Harper, a highly experienced and accomplished news writer for World Stock Market. I have been writing in the Politics section of the website for over five years, providing readers with up-to-date and insightful information about current events in politics. My work is widely read and respected by many industry professionals as well as laymen.
- Article Bottom Advertisement -