"I don't think I would have taken this job if I couldn't bring my two dogs into the office," he says Aureliawho has been working for less than a year at IVision Group, a small company that deals with industrial vacuum cleaners in Romagna which is setting an example for everyone in terms of the relationship between personal and working life. Aurelia works as a management assistant and in HR, and there were no problems for her dogs: Matilde and Marta, two cockers, received a warm welcome, they learned to stay in their berths in the office and wait for the lunch break to take a tour of the park.
There are 45 employees in the company, and last August when the headquarters moved from Cattolica to the outskirts of the medieval village of Monte Gridolfo – beautiful on a hill on the border with the Marche – they decided to change everything. In addition to the possibility of bringing dogs there is the nursery for employees' children, a company nursery – entirely paid for by the company – for children from 3 months to two years of age. Two of the 45 hired, graduates in educational sciences, only take care of the company nursery and work the same hours as the company, from 9am to 6pm. At the moment they take care of 6 children of all ages, who eat with mums and dads at lunch break. «We also have a mother who is still breastfeeding who obviously goes to her son at meal times» says Aurelia. And for mothers «there is also a "pink" car park closer to the entrance». The feeling of pride towards her company when she talks about it is palpable.
But the services are much more: canteen (which requires a contribution of 2 euros per meal), with also a room with billiard table, table football, table games: «We eat in ten minutes and we dedicate the other 50 to playing, we have big tournaments, important things», he laughs. And then there is the gym, open until 10pm every day also on Saturdays and Sundays and there is also the Finnish sauna. A library corner has also recently opened (to take books to read at home).
«I am very happy – says Aurelia – because we have obtained the certification Family Audit, a brand from the province of Trento and Bolzano that certifies companies that pay attention to their employees and facilitate the relationship between professional and personal life. We also have new services: for example one agreement with a car wash who comes to collect the cars, washes them and brings them back, so we don't take up time on our free Sunday. Now we would like to make an agreement for bring groceries to employees in the office and one for summer camps for children of employees."
How to truly be an "entrepreneur"
To be a fervent supporter of this model of work with man at the centre, Andrea Alessandrini, 51 years old, the entrepreneur who wanted all this and who wants to be an example for others. «The idea of ​​the entrepreneur as a free hitter makes no sense whatsoever», he says «I'm not interested in being the richest in the cemetery. An oxygenated mind, an oxygenated body helps you feel better, and it's as true for me as it is for my colleagues (he is keen to call them "colleagues" and not "employees", ed), so when we moved to this location it was an opportunity to organize new services for everyone."
«I too have experienced the needs of every worker – he says – and I know, for example, how difficult it is to have a small child miles away. In my first experiences there was the "boss", and not the entrepreneur who stood with his arms folded to see if we clocked in. But this model doesn't work: if you manage to reconcile the private life of those who work for you with your work, you've only gained.. I would also add that there is no such thing as an "entrepreneur", as someone who earns at the expense of others, we should find a new term to designate those who are at the head of a project that has the value of promoting people and the territory".
«Here we are a team and we all try to change things together. We also have an association that deals with bringing students closer to the world of work: we meet the kids and present them a way of doing business in this way, that is, making a profit obviously, but generating well-being for those who participate in the generation of that profit. I would like people to be really happy to go to work, and it is up to us entrepreneurs to make this possible. Yet in Italy there are few entrepreneurs of this kind. Even when talking about large companies. There are few people who have had the misfortune (or fortune) of hitting rock bottom. It happened to me and I got over it from there, but this humanized me: today we have 8 companies that are doing well. The company in Sardinia, which works in windows and doors, and which has 350 collaborators, also enjoys this way of doing business and the sense of belonging and pride are at their highest. And everyone really gives their all at work."
What if the law forced everyone to offer services to employees?
«It is clear that spending on these services means taking away margin. I would like there to be a legal obligation for those who are profitable to allocate a percentage to services for employees and the local area. A planned welfare, in short: we have multinationals that don't have a company canteen, we have multinationals that don't offer services to new parents. There would be a need for tax credits for companies that provide benefits for their employees."
«I have seen first-hand – he concludes – that by offering I receive. But the entrepreneur must be the first to offer with the hope of being able to receive: dedication, performance, motivated, concentrated and happy people to work with you. The mindset of the entrepreneur who knows everything and does everything is the main culprit of the dwarfism of Italian entrepreneurship and it is a vision that must change. This is why I am working hard to talk more and more to young people about these choices, because they will be the entrepreneurs of the future." In the meantime, do you happen to want to go and work in the "industrial aspirations" sector?
Source: Vanity Fair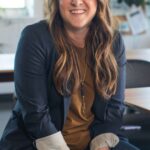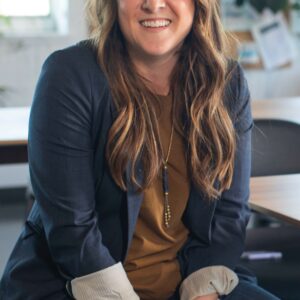 I'm Susan Karen, a professional writer and editor at World Stock Market. I specialize in Entertainment news, writing stories that keep readers informed on all the latest developments in the industry. With over five years of experience in creating engaging content and copywriting for various media outlets, I have grown to become an invaluable asset to any team.