- Article Top Advertisement -
China's leader Xi Jinping vowed to strengthen national security and turn the military into a "great wall of steel" in the first speech of his third term as president on Monday.
Speaking at the close of the annual meeting of China's high-profile parliament, Xi stressed the need to comprehensively modernize the national defense and armed forces.
- Article Inline Advertisement 1-
"(We must) transform the People's Liberation Army into a great steel wall that effectively protects national sovereignty, security and development interests," Xi told nearly 3,000 delegates to the National People's Congress (NPC).
Xi, 69, was unanimously endorsed by the National People's Congress as China's president for another five years in a choreographed, ceremonial vote on Friday, making him Communist China's longest-serving head of state since its inception. foundation in 1949.
At the start of his speech on Monday, Xi thanked delegates for his reappointment.
"This is the third time I have assumed the lofty position of president. People's trust is the biggest driving force for me to move forward and also a big responsibility on my shoulders", he said.
Like his many previous speeches, Xi struck a nationalist tone, citing the difficulties China has suffered at the hands of "intimidating foreign powers" in the modern era and noting how the Communist Party has led the country to "clean up the national humiliation".
"Chinese people have become masters of their own destiny," he said. "The great rejuvenation of the Chinese nation has entered an irreversible historical process."
According to Xi, the "essence" of this rejuvenation is "national unification", that is, "reunifying" Taiwan with mainland China.
The Chinese Communist Party claims Taiwan's autonomous democracy as part of its territory, despite never having controlled it, and refuses to rule out the use of force.
Under Xi, Beijing has increased economic, diplomatic and military pressure on the island's democracy. Russia's invasion of Ukraine, which Beijing has not condemned, has also raised fears that Xi might try to do something similar in the coming years.
"We must… actively promote the peaceful development of cross-strait relations, firmly oppose the interference of external forces and Taiwan's separatist activities, and resolutely advance the process of national reunification," Xi said to a round of applause in the Great Hall. of the people. .
Xi also urged China to better coordinate development and security.
"Security is the basis for development, stability is the prerequisite for prosperity," he said.
During his first decade in power, Xi has unleashed sweeping reforms on China's military to make it a modern fighting force and built its navy into the world's largest.
China's annual military budget will increase by 7.2% this year to around 1.55 trillion yuan ($1 trillion) amid rising geopolitical tensions and a regional arms race.
He also consolidated his control over the government's military and civilian arms to become China's most assertive and dominant leader in a generation.
The emphasis on strengthening security and the military comes as China's relations with the United States are at their lowest point in decades, with tensions rising in sectors from trade and technology to geopolitics, especially the future of Taiwan.
Last week, in extraordinarily direct comments, Xi accused the US of leading Western countries to "contain and suppress" China and bring "unprecedentedly severe challenges".
Xi's new foreign minister, Qin Gang, has warned that if the US does not "slam on the brakes", the two superpowers will surely descend into "conflict and confrontation".
Source: CNN Brasil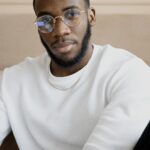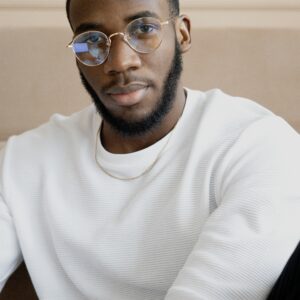 Bruce Belcher is a seasoned author with over 5 years of experience in world news. He writes for online news websites and provides in-depth analysis on the world stock market. Bruce is known for his insightful perspectives and commitment to keeping the public informed.
- Article Bottom Advertisement -