The new Xiaomi 12S line includes three smartphones: 12S, 12S Pro and 12S Ultra. The Ultra version became a premium camera phone, combining advanced technology and materials, while the base model turned out to be a miniature and seemingly simplified smartphone. Against the background of them, Xiaomi 12S Pro looks like the golden mean, there are no compromises, no "chips for the sake of chips" (which inevitably increase the cost). In addition, even before the announcement of the new series, the manufacturer advertised Xiaomi 12S Pro most of all – apparently, it expects that this particular model will become the most popular.
The novelty is very similar to Xiaomi 12 Pro (without the "S" prefix), even the camera block has not changed – in the new generation, only the inscription Leica appeared, as Xiaomi improved the photo capabilities of new flagships together with this German camera manufacturer. The combination of sensors remained the same: 50 + 50 + 50 MP. However, the lenses are different now – VARIO-SUMMICRON from Leica. The main camera has an aperture value of f / 1.19, which is a record figure in the smartphone segment.
The 6.72-inch screen boasts second-generation LTPO technology – dynamic refresh rate, from 1 to 120 Hz. All other indicators are also on top: brightness up to 1500 nits, color depth 10 bits, resolution 2K (3200 × 1440 pixels).
Like the previous flagships of the company, Xiaomi 12S Pro supports two 120W fast charging options: in the maximum mode, the smartphone will charge from 0 to 100% in 19 minutes, and in the intelligent mode in 25 minutes, but the battery will not overheat. Separately, it supports 50W wireless charging and 10W reverse wireless charging.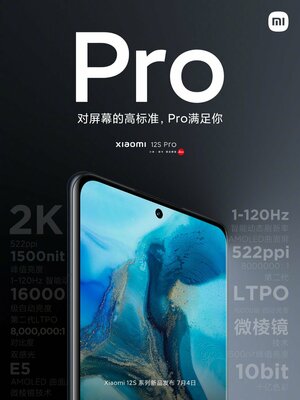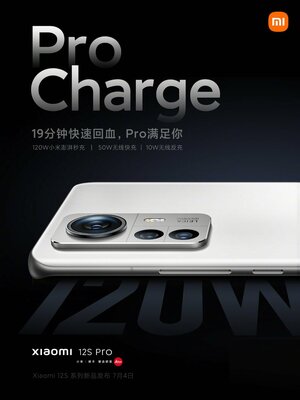 Xiaomi 12S Pro received Snapdragon 8 Plus Gen 1 – a slightly improved version of the usual processor modification (without the "Plus" prefix). However, this did not negatively affect battery life, quite the contrary: according to official data, the predecessor in the face of Xiaomi 12 Pro lasts an average of 1.01 days of work without recharging, and the new Xiaomi 12S Pro will last for approximately 1.22 days.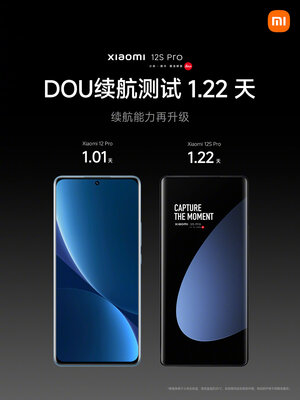 The news is being added…
Source: Trash Box