Ukrainian President Volodymyr Zelensky told Arab leaders in Saudi Arabia that "here among you" are people who "turn a blind eye" to Ukraine's plight, urging them to "look honestly".
Syrian President Bashar al-Assad attended the Arab League summit for the first time in a decade and was seen in the conference room minutes before Zelensky's speech. Syria was one of only two countries in the world (along with North Korea) to recognize Russia's claimed annexations last year of four Ukrainian regions.
Speaking in English, Zelensky told his colleagues: "Look how much suffering the long-term wars have brought to Libya, Syria, Yemen, how many lives have been wasted by years of fighting in Sudan and Somalia, Iraq and Afghanistan." "I hope most of us are here for the sake of peace and justice," he said.
"Even if there are people here at the summit who have a different view on war, in our land, calling it a conflict, I am sure that we can all unite to save people from Russian prison cages. Sadly, there are some in the world, and here among you, who turn a blind eye to these illegal cages and annexations."
"And I'm here for everyone to get an honest look, however much the Russians try to influence. There must still be independence. And I want to thank Saudi Arabia, I want to thank most of you for supporting international positions and the UN Charter."
Zelensky brought the leader of the Crimean Tatar people, Mustafa Dzhemilev, with him on this trip to Jeddah, Saudi Arabia.
"I am also sure that all your nations will understand the main appeal I want to make here in Jeddah, a noble appeal to all of you, to help protect our people, including the Ukrainian Muslim community," he said. "With me here is Mustafa Dzhemilev, the leader of the Crimean Tatar people, one of the indigenous peoples of Ukraine, whose home is Crimea, the center of Muslim culture in Ukraine."
"For centuries, the Crimean Tatars have been, and must remain, an integral and strong part of the world's Muslim community," added Zelensky. "But Crimea was the first to suffer from the Russian occupation. And so far, most of those who are subject to repression in occupied Crimea are Muslims."
Since the full-scale invasion of Moscow in February 2021, Ukraine has launched several attacks against Russian positions in Crimea, which was previously annexed by Moscow in 2014 and is currently under Kremlin control.
Zelensky has repeatedly promised to free Crimea, which he says remains "part of the Ukrainian people and society".
Zelensky also met Saudi Crown Prince Mohammed bin Salman and thanked him for inviting him to the Arab summit.
He said that during the bilateral meeting he outlined the Ukrainian Formula of Peace, which calls for the withdrawal of Russian forces from all parts of Ukraine, including Crimea.
He also noted the Saudi role in mediating the release of 10 foreign POWs from Russian captivity. "We are interested in continuing joint efforts to free people," Zelensky said.
(Featuring Yulia Kesaieva, Mariya Knight and Heather Chen)
Source: CNN Brasil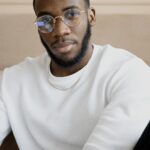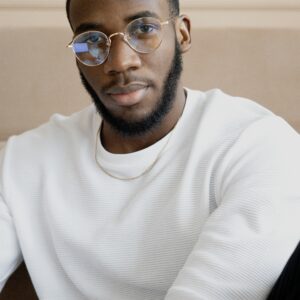 Bruce Belcher is a seasoned author with over 5 years of experience in world news. He writes for online news websites and provides in-depth analysis on the world stock market. Bruce is known for his insightful perspectives and commitment to keeping the public informed.