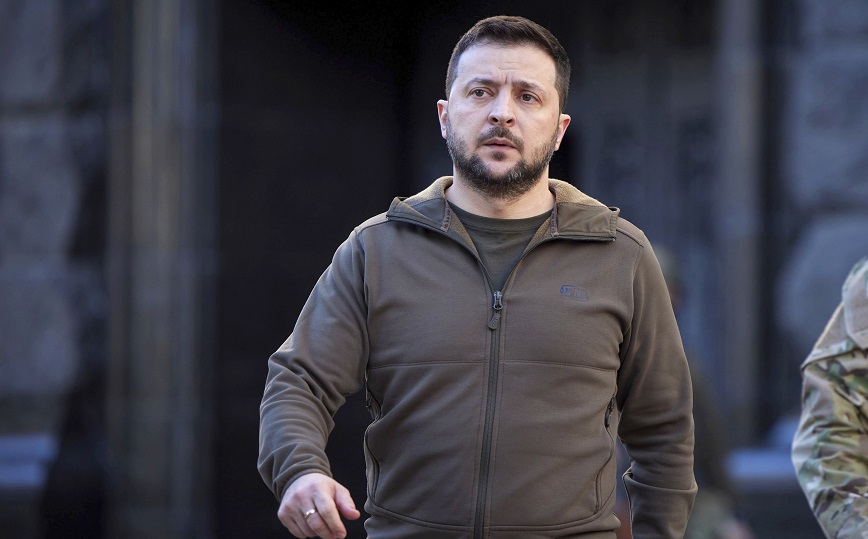 A new appeal to the member states of the European Union to ban the granting of passport visas to all citizens of Russia was addressed by the Volodymyr Zelenskyin order not to become a "supermarket" for those who pay.
Its president Ukrainian he hastened to add that this proposal does not concern Russians who need help because they risked their freedom or life by resisting the policies of Russian President Vladimir Putin.
"There must be guarantees that Russian murderers or accomplices in state terrorism will not receive Schengen visas"Mr Zelenskiy said in his speech last night, referring to entry visas that allow passport holders to move freely within the Schengen area, which includes 26 countries – including 22 of the 27 EU member states and four non-member states members of the EU.
"Secondly, we must not destroy the very idea of ​​Europe, of our common European values. Europe must therefore not turn into a supermarket where it does not matter who enters and the main thing is that those who enter simply pay for the goods they buy".
The president of Ukraine proposed to ban the issuance of passport visas to Russians in an interview with the Washington Post newspaper, judging that the inhabitants of this country should isolate themselves from the rest of the world until they change their philosophy.
This proposal of Volodymyr Zelensky has not been embraced by any of the powerful EU countries so far. However, the Ukrainian president said he was encouraged by the support of the Baltic states, former Soviet republics, and the Czech Republic, which currently holds the rotating presidency of the EU. Finland has also come forward.
Kremlin spokesman Dmitry Peskov appeared to downplay the suggestion made by the Ukrainian president earlier this week, saying "any attempt to isolate the Russians or Russia it is a process without any perspective".
Source: News Beast