World leaders will meet in New York starting this Monday (18) for the United Nations General Assembly meetings.
Ukrainian President Volodymyr Zelensky plans to appear in person at the annual meeting to appeal for more support for Ukraine as the country continues to wage a counteroffensive against Russia.
In addition to a speech at the assembly, Zelensky also has plans to hold several meetings with other world leaders in New York, according to people familiar with the matter. After that, the Ukrainian president will go to Washington and meet with US President Joe Biden.
Here is other information:
Visit to Washington: After meeting with Biden, Zelensky will visit the US Capitol next Thursday, according to a GOP source, although he will not address a joint session of Congress and is instead expected to meet with senators.
This comes as Congress weighs a White House request for additional aid to Ukraine. Approval remains in doubt, with the Republican Party sharply divided on the issue.
Biden's goal: In Zelensky's visit to the White House, the US president seeks to reaffirm "to the world, and to the United States, to the American people, his commitment to continue to lead the world in supporting Ukraine while defending its independence, sovereignty and the territorial integrity of the nation," said national security adviser Jake Sullivan. Both Zelensky and Biden are scheduled to deliver remarks to the UN assembly.
The story of Biden and Zelensky: The two leaders met in person during a NATO summit in Lithuania in July. Before that, they sat down for talks in May at the G7 summit in Japan.
Despite US support for participation in last week's G20 summit in India, Zelensky was not invited by the hosts. Zelensky last came to the US in December, the first time he had left Ukraine since the start of the Russian invasion.
Other important headlines from the war:
Counteroffensive near Bakhmut: Ukraine has retaken Klishchiivka, a key village in eastern Ukraine's Donetsk region, Zelensky said on Sunday. Zelensky's office posted a photo on social media earlier in the day indicating that Kiev's forces had liberated this key area that has been critical to Ukraine's counteroffensive in the east.
Meeting in Moscow: China's top diplomat Wang Yi is expected to discuss the war in Ukraine with Russian Foreign Minister Sergey Lavrov on Monday as he begins a visit to Russia this week.
Wang and Lavrov are expected to discuss "a wide range of bilateral cooperation issues," which include a "detailed exchange of views on issues related to a settlement in Ukraine," according to the Russian Foreign Ministry.
Kim Jong Un leaves Russia: North Korean leader Kim Jong Un received bulletproof vests and drones as parting gifts as he ended a trip to Russia that alarmed the West. The farewell capped a rare six-day visit in which he held talks with Russian leader Vladimir Putin, raising the possibility of North Korea supplying Russia with weapons to help with its invasion of Ukraine.
NATO chief's warning: NATO Secretary General Jens Stoltenberg warned that we must "prepare for a long war" in Ukraine. "The easiest way to end this war would be if Putin withdrew his troops," he said. Stoltenberg also reiterated that it is only a matter of time before Ukraine joins NATO.
Source: CNN Brasil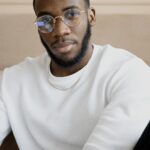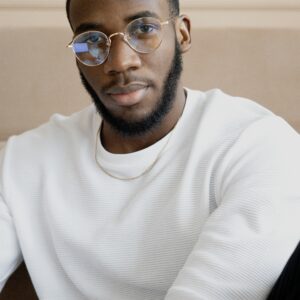 Bruce Belcher is a seasoned author with over 5 years of experience in world news. He writes for online news websites and provides in-depth analysis on the world stock market. Bruce is known for his insightful perspectives and commitment to keeping the public informed.