When it comes to strange devices from Siemens, the Symbian smartphone SX1 immediately comes to mind with a rather unusual arrangement of numeric buttons, as well as the experimental conditionally fashionable line of Xelibri dialers. However, the manufacturer, which in terms of the variety of gadgets could once compete even with Nokia itself, had other devices worthy of attention in this vein.
10th place: Siemens U10 (2003)
→ many were surprised by his PTZ camera
For its time, this device seemed quite modern – at least it attracted attention with a color screen, as well as an interesting camera design. Apparently, already at that time, Siemens understood that frontal shots would eventually become incredibly popular. They did not add a separate camera – instead, the engineers provided for a rather bulky and extremely ridiculous rotary design. She was embarrassing, seemed unreliable and scared off potential buyers.
▶︎ Fact: it's funny that they decided to make a similar mechanism for a QCIF camera – with the help of it, it was possible to take pictures up to 144 × 176 pixels. However, unlike the first iPhone, which was released 4 years later, this device was able to record video.
9th place: Siemens Xelibri 1 (2003)
→ it looked weird because of the round keyboard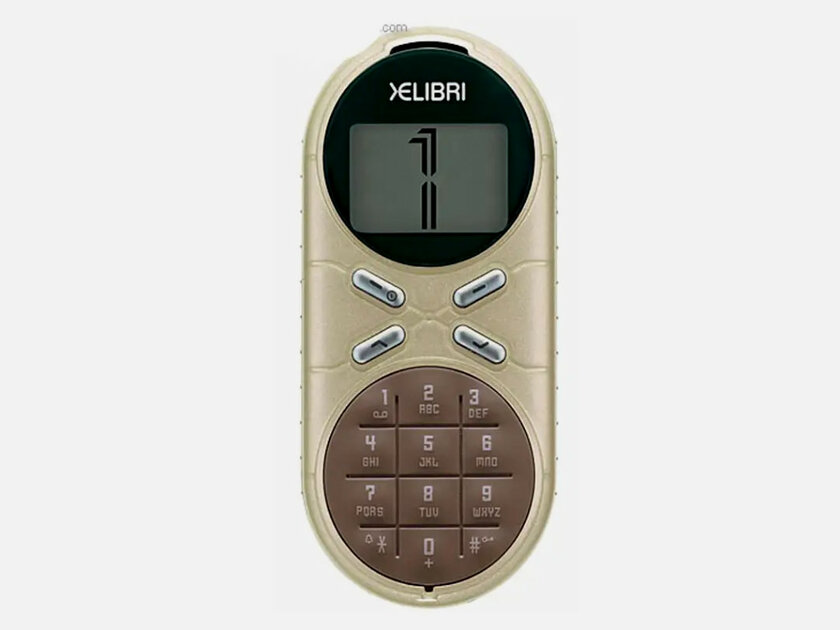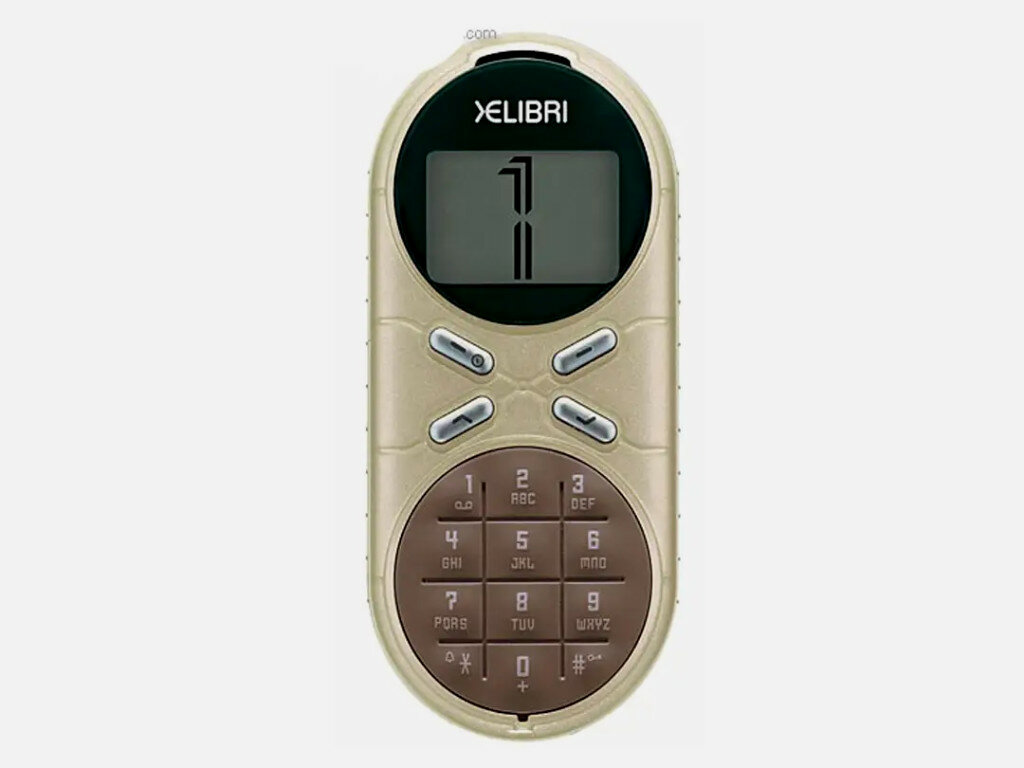 When developing this device, engineers were inspired by either the number 8 or the infinity sign – ∞. Otherwise, it is difficult to explain why both its numeric keypad (the system keys are placed separately) and the screen are inscribed in round areas. The device was presented in black and gray (with a coffee sheen) options. But more interesting is its back panel with a strange pattern, reminiscent of alien circles squeezed out in the middle of agricultural fields.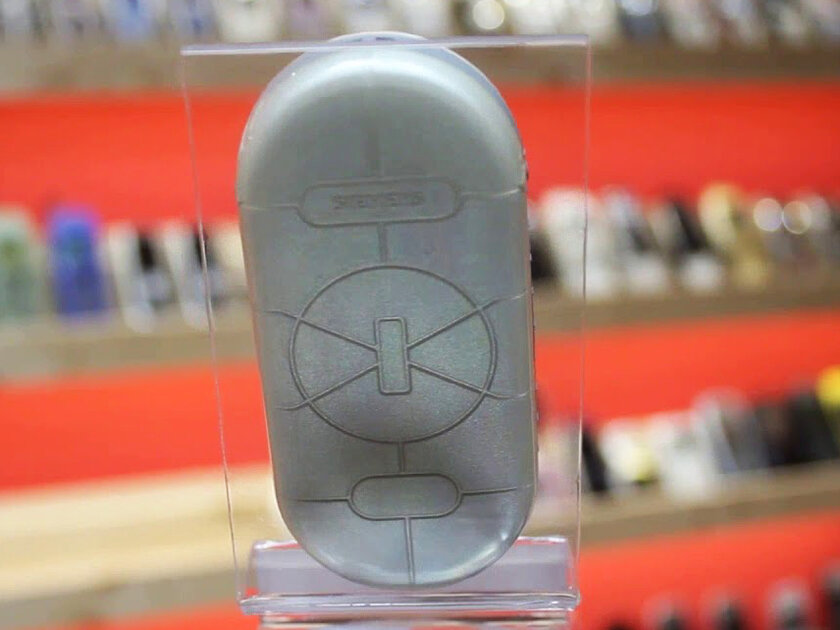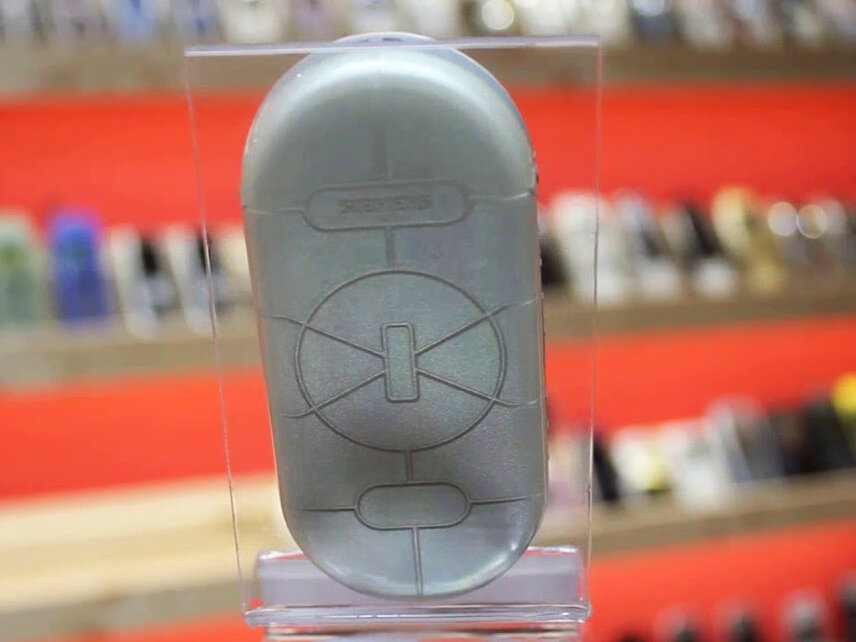 8th place: Siemens Xelibri 4 (2003)
→ in shape it resembled the tip of a spear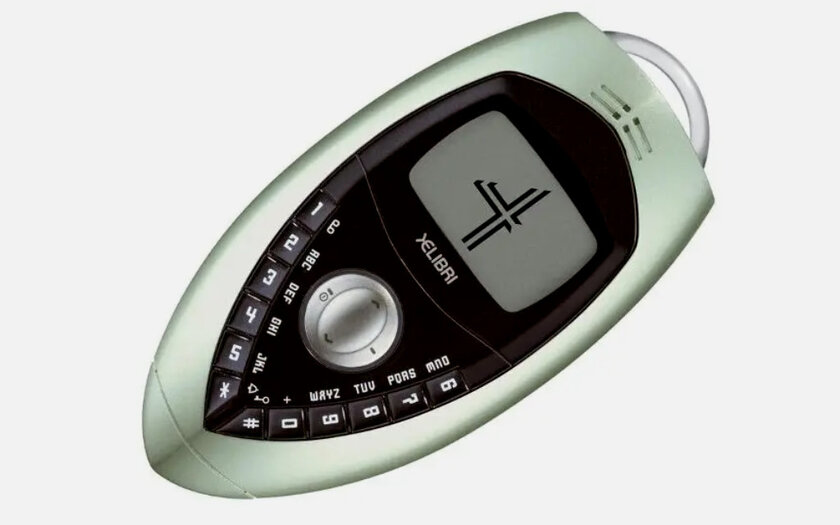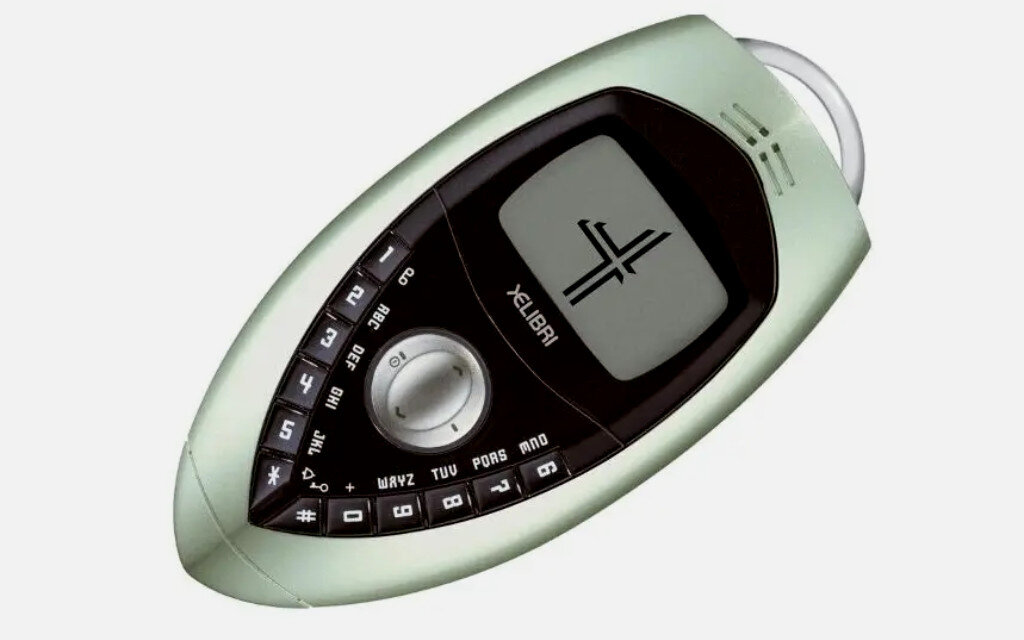 When today you scold some device for not fully thought out ergonomics, you involuntarily think that it used to be better. However, when you look at this gadget, you understand that you are very much mistaken. It resembled the tip of a spear – it clearly decreased in thickness at the bottom. Due to such an "innovation" of its time, the device was uncomfortable to hold in your hands. However, the company's engineers clearly did not think about this. Judging by the bracket on the upper face, the device was supposed to be worn on some kind of strap as an accessory.
▶︎ Fact: it's hard to say why this happened, but the entire Siemens Xelibri line was quite mediocre in terms of hardware. Some phones, for example, were already outdated at that time with monochrome screens.
7th place: Siemens M65 (2004)
→ it was considered protected due to the metal frame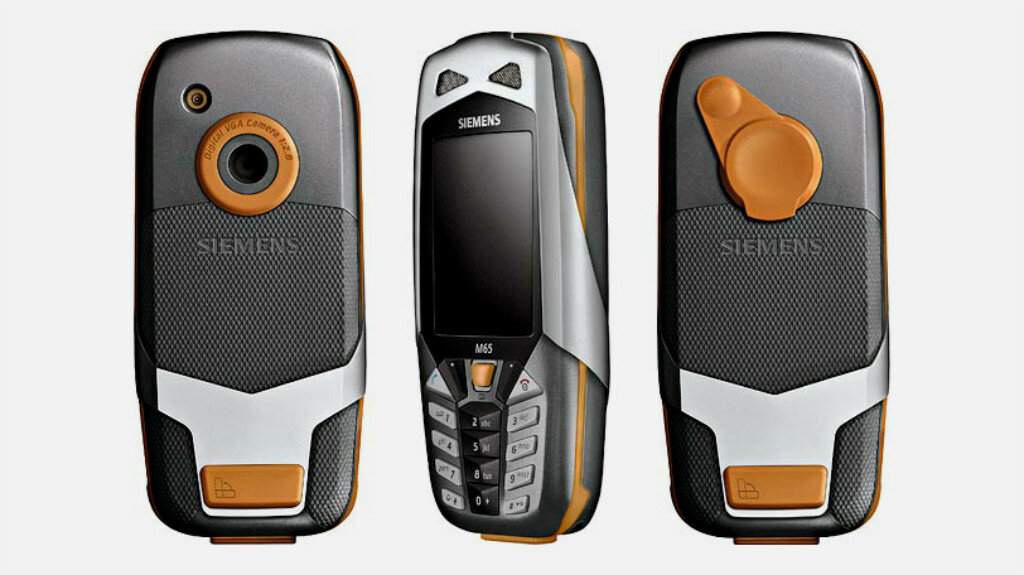 It seems that this device was the company's answer to the Nokia 5100 sports phone. Against the background of other devices, it clearly stood out with a soft rubberized case that was not afraid of falls. The device itself inside it was actually suspended on elastic "springs". Unlike other devices of that time, the device was not afraid to be dropped even on a hard surface. Siemens M65 was not like that at all. As a "protection" he used a metal bumper on top of the case, as well as plugs for the charging slot and camera. From falls and other challenges of fate, all this phone did not save – this is what he surprised most of all.
6th place: Siemens Xelibri 3 (2003)
→ resembled a sports stopwatch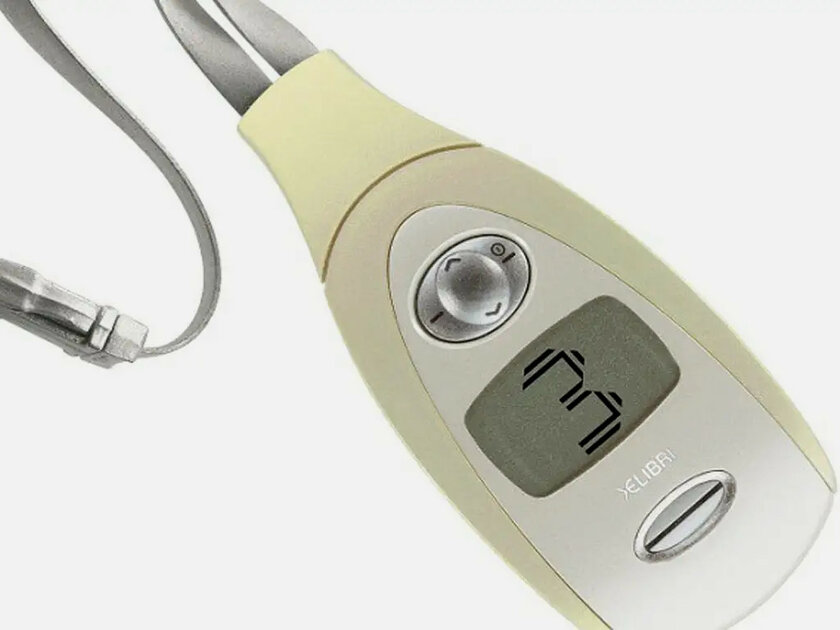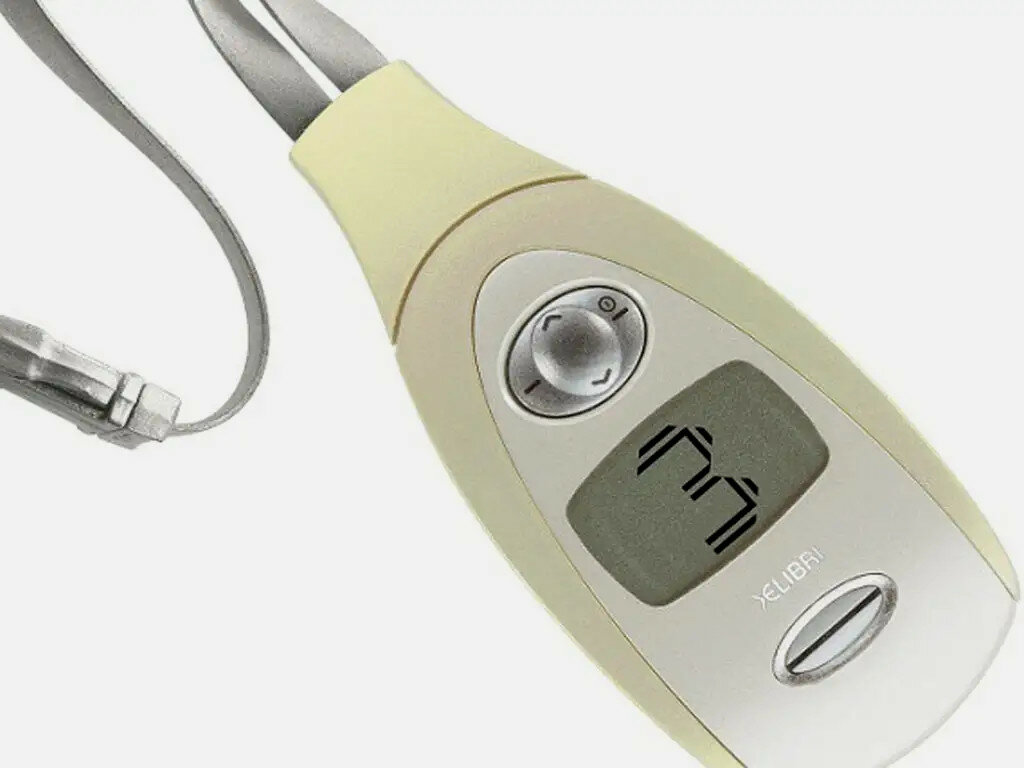 It is difficult to say what exactly this incredibly "fashionable" gadget resembled. The simplest thing that could be counted is a sports stopwatch. However, it was possible to sort through the options for quite a long time – someone even considered the device to be some kind of medical device. I could not find official sales data for this miracle of technology, but it is hard to believe that it was bought in bulk.
▶︎ Fact: probably not many people realized right away that this gadget did not have a numeric keypad at all. Can you imagine how long and tedious it was to use only the joystick to dial a number or enter SMS? Very practical, bravo!
5th place: Siemens Xelibri 2 (2003)
→ shaped like an egg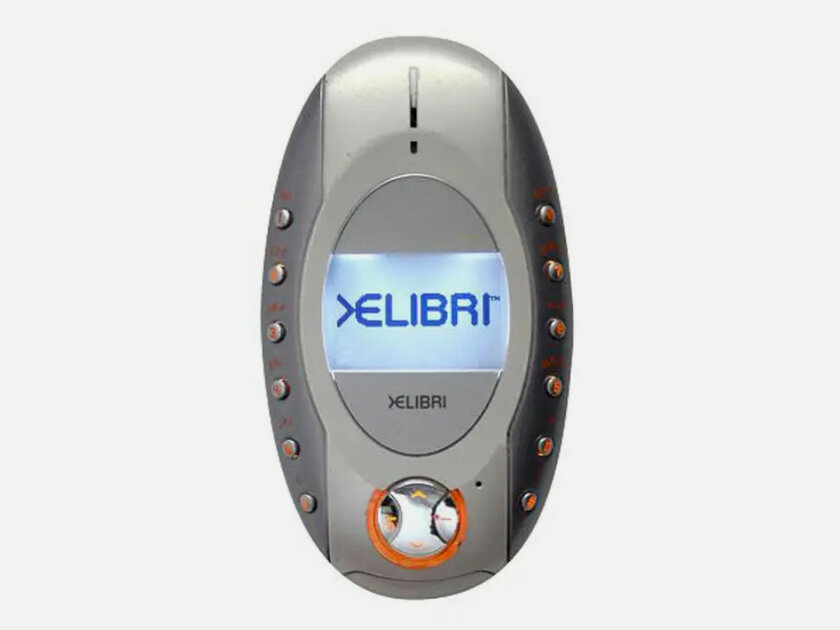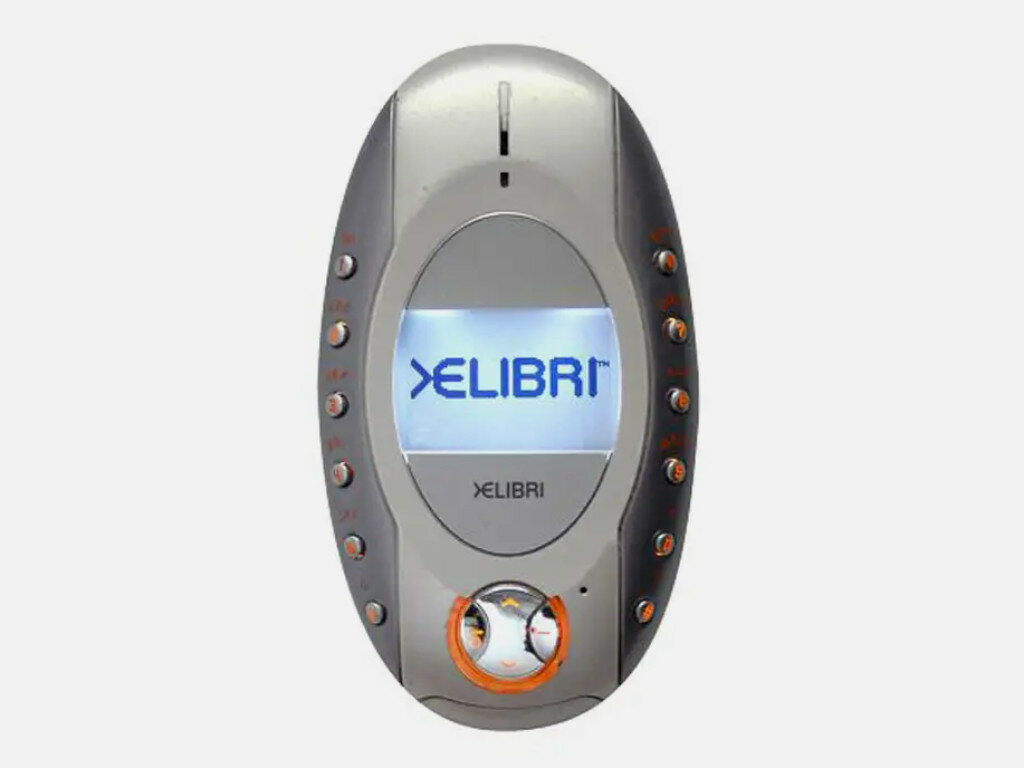 Unlike the previous model, this one was already equipped with numeric keys, which at that time were needed both for dialing a number and for composing SMS. However, to call them really comfortable will not work, even with a strong desire. Engineers placed buttons to the left and right of the screen, so when typing, your hands inevitably overlapped it. Yes, and muscle memory (getting used to certain physical actions) for speed dialing in this case did not work.
4th place: Siemens S55 (2002)
→ the camera was ridiculously connected to it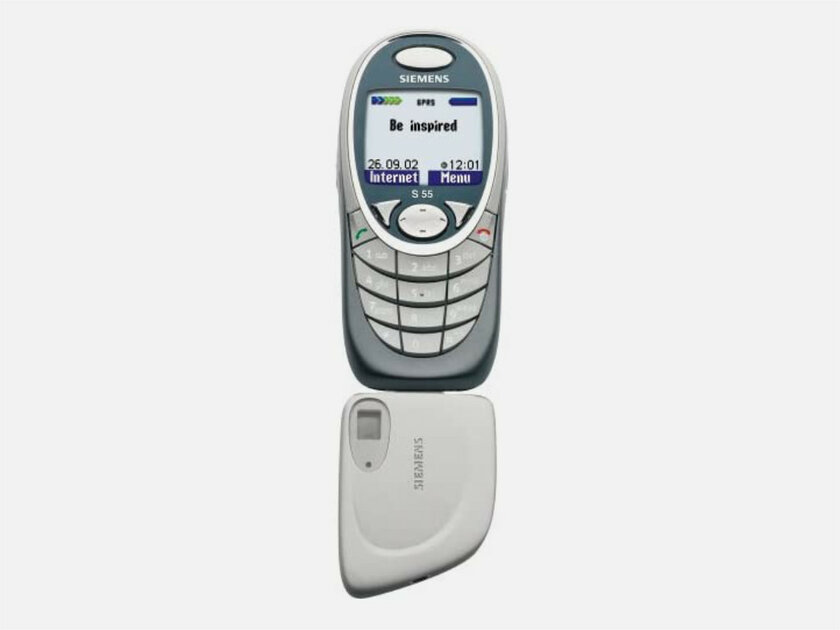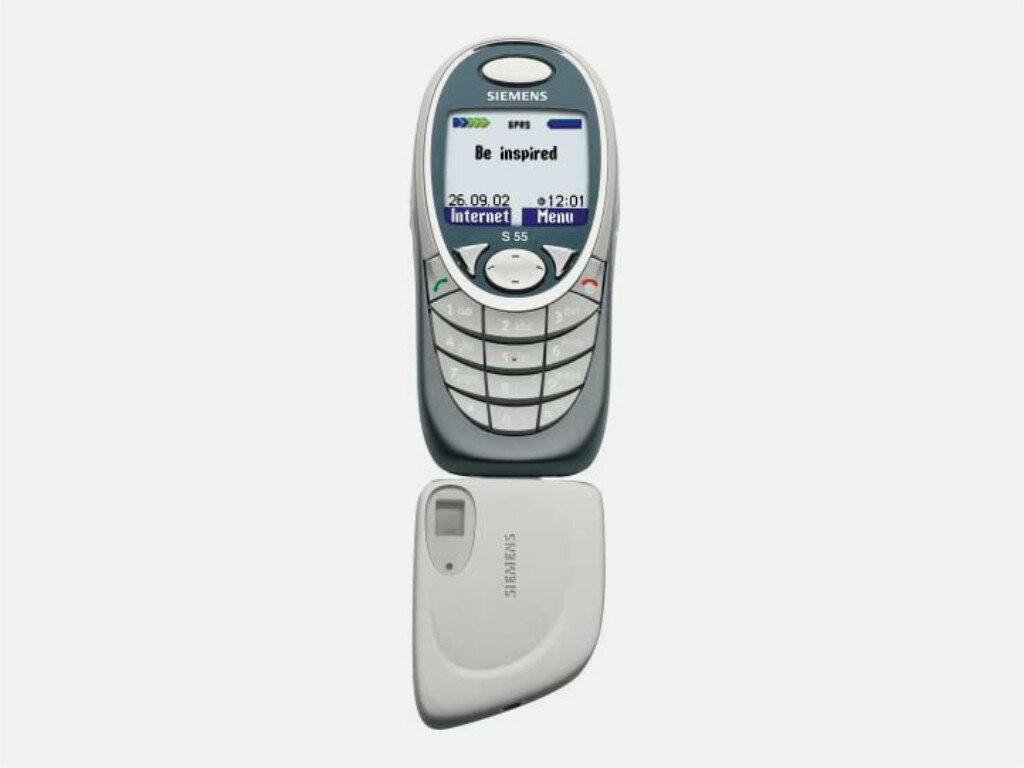 There was already a device in this material that used a camera in a very ridiculous way. The same phone, albeit conditionally, but resembled Schrödinger's cat – he did not have a camera, but it seemed to be. It's simple: Siemens offered a digital camera for its flagship phone by the standards of the time as an external accessory with a port-to-port connection. The accessory received the QuickPic IQP-500 index and did not differ in quality or ease of use. Together with him, the device looked like a Frankenstein monster.
▶︎ Fact: Siemens S55 was not the first device with the ability to connect an external camera. In 2001, the Sony Ericsson T68i already "shone" on the market, and there was no one to praise it – it's strange that the German company decided on such an absurd repetition.
3rd place: Siemens Xelibri 8 (2003)
→ the device looked like a ridiculous pendant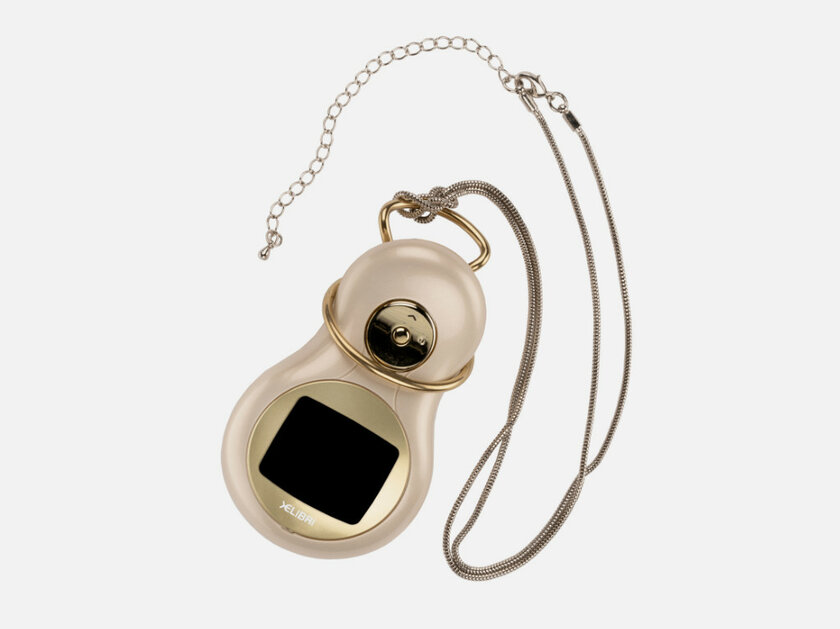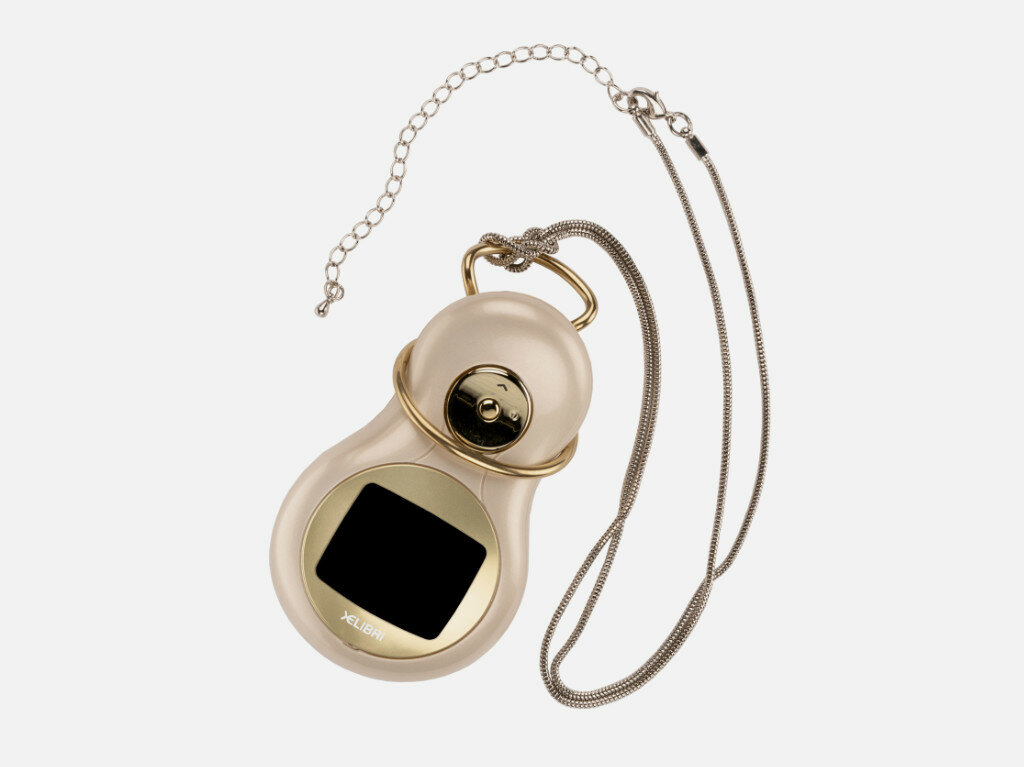 On the one hand, the "pendant" Xelibri 8 looked more attractive than the "stopwatch" Siemens Xelibri 3. On the other hand, it was just as useless. Moreover, it looked more like the Tamagotchi popular at the time than a means of communication. Siemens tried to be fashionable, but, as history shows, the company did not succeed in the end.
2nd place: Siemens Xelibri 6 (2003)
→ unambiguously resembled a powder box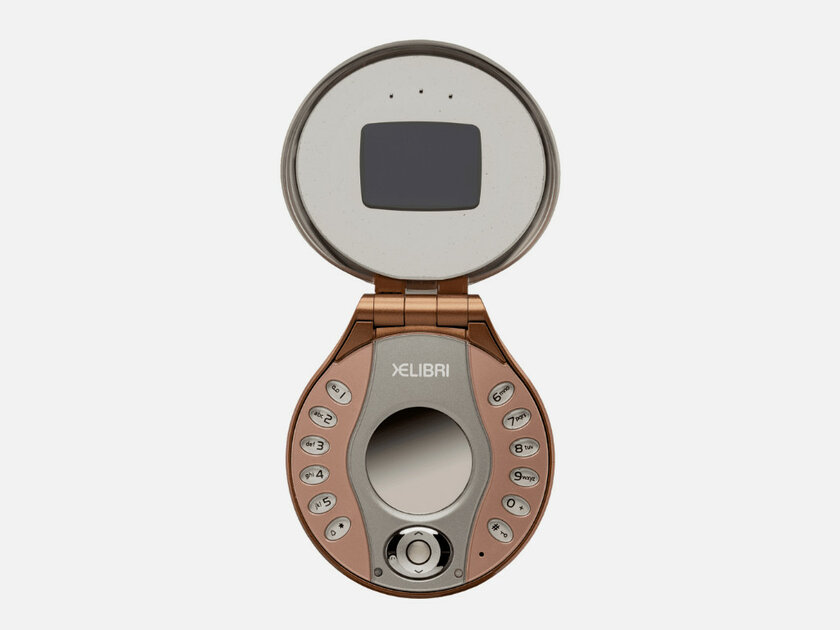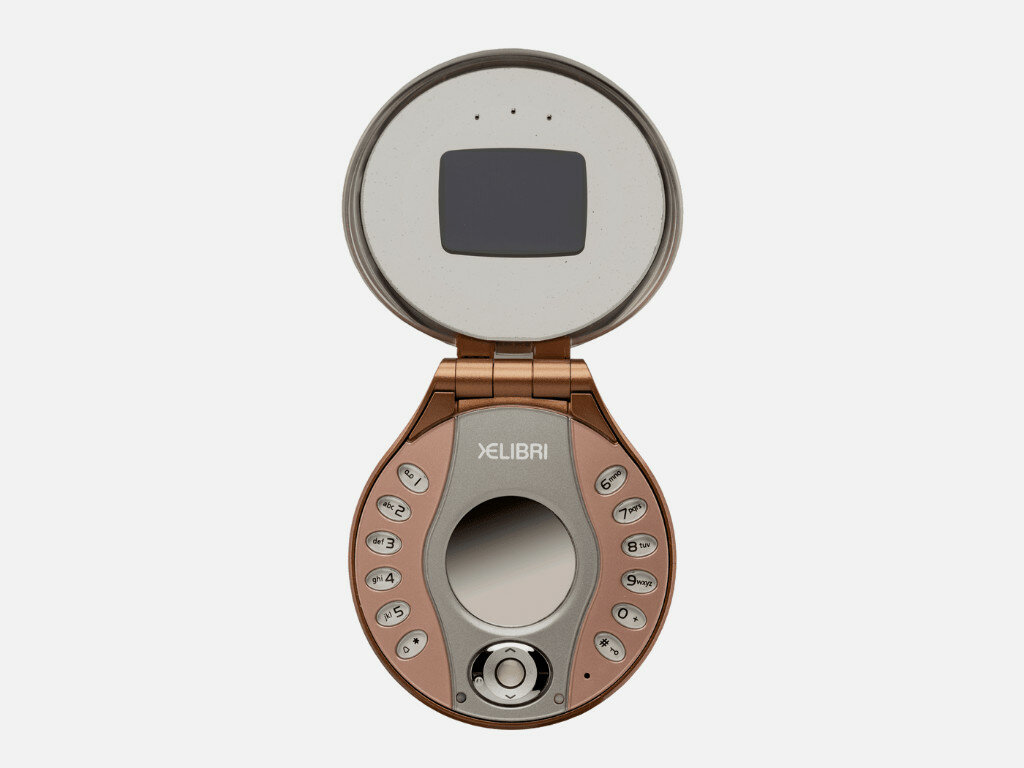 Judging by the format, the device was intended for girls, as well as everyone else who needs a pocket mirror on an ongoing basis – it was here in the center of the bottom between the number buttons. It was made in the format of a powder box and was not convenient for daily use. In general, the classic of the Xelibri line is "in full growth".
▶︎ Fact: Xelibri 6 is a device from a more premium segment in the "fashionable" line of Siemens. Like Xelibri 8, this model was also equipped with a color screen – even if it was rather mediocre.
1st place: Siemens SX1 (2003)
→ smartphone buttons were placed around the screen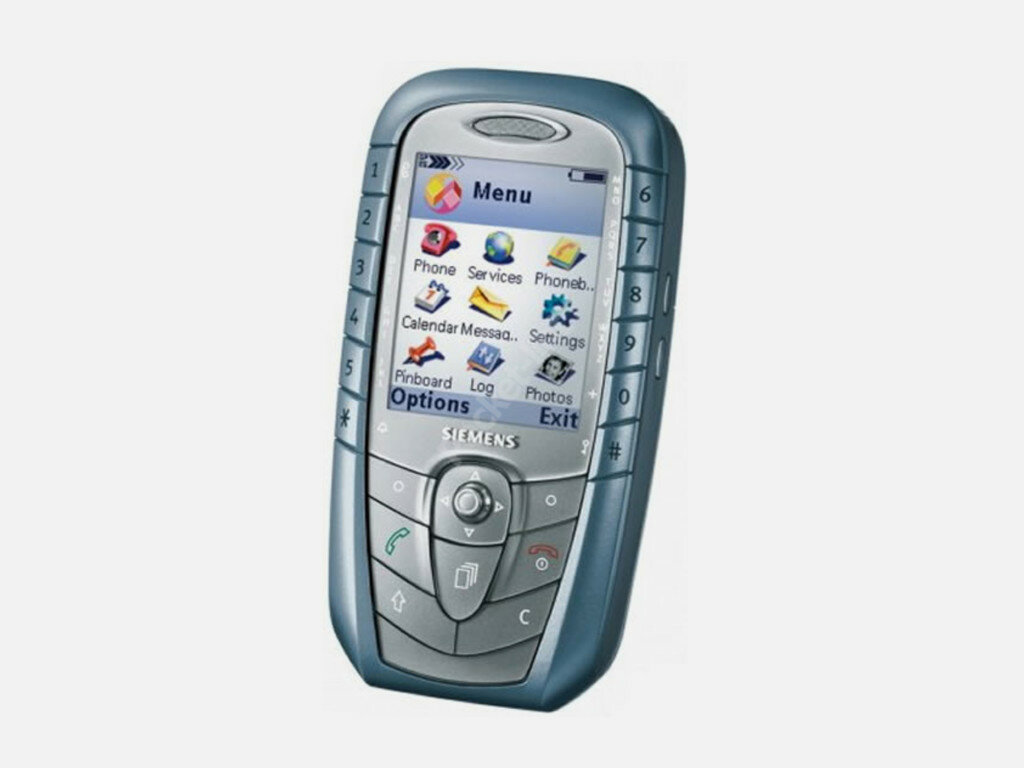 One of the most loved in general among all smartphones. It's a pity when some friends went with him, he himself "suffered" with the Siemens M65, and then switched to Nokia Symbian smartphones. The SX1 was simply beautiful on the outside, especially in black. However, he was frustrated by the extremely unfortunate arrangement of the number keys along the edges of the screen, as well as the outdated operating system at that time (Symbian OS 6), which some software simply did not install. However, the SX1 still left a significant mark on history – even if not 100% positive.
.
Source: Trash Box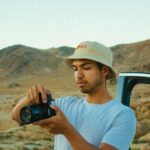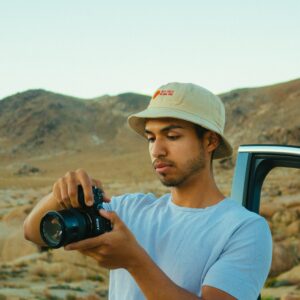 Charles Grill is a tech-savvy writer with over 3 years of experience in the field. He writes on a variety of technology-related topics and has a strong focus on the latest advancements in the industry. He is connected with several online news websites and is currently contributing to a technology-focused platform.