It was a discovery of such magnitude that the amateur detectorist – a person who "hunts for treasure" using a metal detector – who found it was speechless, and the expert who unraveled its mysteries spent two years researching it.
Charlie Clarke had been using his metal detector for just six months when, in 2019, he unearthed a gold pendant in Warwickshire, in the West Midlands region of England.
The pendant featured the symbols of King Henry VIII of the Tudor dynasty and his first wife, Catherine of Aragon, on a 75-link chain held together by an enamel hand-shaped suspension link. The first of Henry VIII's six wives married him in 1509.
"It was amazing," Clarke told CNN on Wednesday. "Nobody thinks they're going to achieve this, especially in my lifetime – I can imagine it in 30 lifetimes."
Weighing 300 grams, the pendant itself is heart-shaped. One side is decorated with a Tudor rose and a pomegranate bush intertwined, growing on the same branch. The reverse side shows the letters H and K – for Henry and Katherine – linked together. Both sides are inscribed with "TOVS + IORS" underneath, a pun on the French word "toujours" meaning "always".
Still new to the world of metal detecting, Clarke consulted a specialist in Regton, a shop in Birmingham, and contacted the British Museum and coroner to notify them of what he had found.
When she was first told about "the once-in-a-generation discovery," Rachel King, curator of Renaissance Europe at the British Museum, had to sit down, she told CNN on Wednesday.
"What is it? This is real?" she remembers thinking at the time. "And it was a big challenge for me in the sense that could this be from the 19th century or could this just be costume jewelry made for a costume?"
After the pendant was handed over, the British Museum carried out a scientific analysis to determine whether it was indeed a pendant from the Tudor dynasty.
One such test dated the object to before 1530. King did not elaborate on procedures to prevent anyone interested in defrauding ancient jewelry from following the tips.
After noticing that the same motif was present on other objects and that some parts of the pendant appeared to have been made quickly, King and his team hypothesized that the pendant could have been used as a prize or as part of an outfit during a tournament or event sponsored by Henry VIII, and not for the personal use of the king or his wife.
"This object just came out of the ground almost as if it had fallen from the sky," said King. "We have the opportunity to study an object that hasn't been subjected to all these classification processes that people have historically done… we're getting something that is, in a way, raw information."
For Clarke, the pendant could change her life when it is sold. He said he hopes to use the money for his 4-year-old son's education.
"People say it's like winning the lottery, but people win the lottery. They don't find the crown jewels, do they?" he said.
The discovery was announced by the British Museum as part of the launch of the Treasury Annual Report 2020 and the Portable Antiques Scheme Annual Report 2021. They show that 45,581 archaeological finds – including over 1,000 cases of treasure – were recorded in 2021, 96% of which were found by detectorists.
Source: CNN Brasil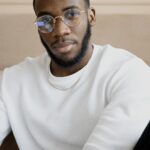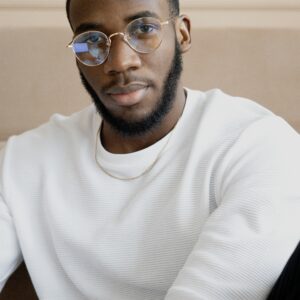 Bruce Belcher is a seasoned author with over 5 years of experience in world news. He writes for online news websites and provides in-depth analysis on the world stock market. Bruce is known for his insightful perspectives and commitment to keeping the public informed.