In the aftermath of accusations against Iran formulated by the director of American intelligence, John Ratcliffe, the United States on Thursday sanctioned the Revolutionary Guards, the ideological army of Tehran, as well as the Iranian media for "attempted interference In the US elections on November 3. "The Iranian regime has targeted the US electoral process with brazen attempts to sow discord among voters by spreading disinformation online and carrying out malicious operations to mislead them," the US Treasury said in a report. communicated.
"Iranian government entities, disguised as media, have targeted the United States in order to undermine the American democratic process," he added. The Treasury does not make clear a connection between these sanctions and the charges of John Ratcliffe. The latter accused Iran of having got hold of data from American voters and sent emails "aimed at intimidating voters, inciting social unrest and harming" President Donald Trump, a candidate for election. second term.
"Iranian regime uses false narratives"
The Iranian authorities have rejected "inventions". "The Iranian regime is using false narratives and other misleading content in an attempt to influence the US elections," Treasury Secretary Steven Mnuchin said Thursday, without further details, vowing to continue "to counter any efforts. foreign actor who would threaten the electoral process ".
The targeted entities are the Revolutionary Guards and their elite unit for foreign operations, the Quds Force, both already sanctioned several times by Washington. But also the Bayan Rasaneh Gostar Institute, presented as the propaganda tool of the Revolutionary Guards, as well as the Iranian Union of Islamic Radio and Television and the International Union of Virtual Media. "Bayan Gostar staff planned to influence the election by exploiting corporate issues in the United States, including the Covid-19 pandemic, and denigrate American politicians," the Treasury said.
Sanction of the Iranian ambassador to Iraq
The United States also imposed sanctions Thursday on Iran's ambassador to Baghdad, Iraj Masjedi, accused of "trying to destabilize Iraq" as a general of the Revolutionary Guards, Tehran's ideological army. According to the US Treasury, the diplomat was a "close advisor" to Qassem Soleimani, the head of the Quds Force, the elite unit in charge of the Revolutionary Guards' foreign operations, killed in January by an American strike.
"During his decades of service with the organization, Masjedi oversaw a training and support program for Iraqi militias, and led or supported groups responsible for attacks that killed and injured members of US forces and international organizations in Iraq, "the Treasury said in a statement. As ambassador, he "concealed financial transfers for the benefit of the Quds Force", he added.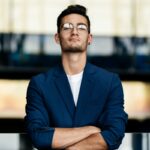 Donald-43Westbrook, a distinguished contributor at worldstockmarket, is celebrated for his exceptional prowess in article writing. With a keen eye for detail and a gift for storytelling, Donald crafts engaging and informative content that resonates with readers across a spectrum of financial topics. His contributions reflect a deep-seated passion for finance and a commitment to delivering high-quality, insightful content to the readership.