What is happening in China? The country that has tried to present itself to the world as an attractive alternative to Western-style democracy feels like the stage for a sinister mystery play, with important characters disappearing and government officials acting as if nothing unusual is happening.
But this is not normal. Or perhaps it is: unexplained disappearances are a feature of repressive autocracies.
See also — In China, minister's disappearance generates speculation
The last to disappear was Chinese Defense Minister Li Shangfu. The general of the People's Liberation Army (PLA) became head of the ministry six months ago. Now, no one seems to know where he is. His last public appearance was in August.
Asked about the mystery, the Ministry of Foreign Affairs spokesperson replied: "I am not aware of the situation."
No one is openly mocking the obviously false statements and strange developments, except perhaps the US ambassador to Japan, Rahm Emanuel, who is gleefully sarcastic on X, formerly Twitter, relentlessly trolling the Chinese.
"Something is rotten in the State of Denmark," he wrote, quoting Shakespeare's play Hamlet about the suspicious events.
In another post, he wrote: "The formation of President Xi's cabinet [Jinping] now resembles the Agatha Christie novel 'And Then There Were None,'" enumerating the half-dozen senior officials whose fates are now an enigma.
When the defense minister pulled out of a scheduled trip to Vietnam earlier this month, Beijing told those Li had a "health problem."
Also facing "health" problems when he disappeared over the summer was China's then-Foreign Minister Qin Gang.
He, who had previously served as ambassador to the US, was handpicked for the powerful post by Chinese leader Xi Jinping in December. Six months later, he also disappeared. A month later, he was replaced by his predecessor, Wang Yi.
Chinese authorities were later told that Qi was fired for "lifestyle issues," a euphemism for sexual misconduct. He allegedly had an extramarital affair during his time in Washington, the Wall Street Journal reported.
And yet the multiple high-ranking resignations over such a short period suggest that this explanation may not tell the whole story.
The turmoil is not limited to government ministers. In recent months, Beijing has also fired two generals in charge of the People's Liberation Army Rocket Force, which oversees China's nuclear arsenal.
The turmoil in the upper echelons does not convey the stability and confident control that Xi Jinping has sought to portray in his government.
Xi, who managed to become China's most powerful leader since Mao Zedong, and one of the most repressive, is promoted as an almost infallible leader by state media.
The dismissal of Li Shangfu, former Minister of Defense, according to several sources, is part of a campaign to eradicate corruption. His previous work was in military procurement, a segment plagued by corruption.
The Wall Street Journal reported that Li was taken in for questioning by authorities.
But anti-corruption campaigns are an ideal alibi for political repression, and in the opaque world of China's regime, without official explanation, there is much that goes unnoticed.
The ongoing revolt and repression may help explain the president's curious absence from major international events recently.
He skipped this week's United Nations (UN) General Assembly and did not attend the G20 summit, an event he has attended for more than a decade.
When asked about the Chinese leader's absence, President Joe Biden of the United States said that Xi "is very busy right now". In fact.
It wasn't supposed to be like this. At last year's Chinese Communist Party Congress, Xi cemented his position as Beijing's strongman.
Instead of relinquishing power after two full five-year terms, as almost all recent top leaders have done, he was elected to a third term.
Previously, the legislature had abolished presidential term limits, allowing him to remain in power for life.
In a chilling display of cruelty, Xi Jinping had his predecessor, Hu Jintao, once the most powerful man in China, forcibly removed from the Congress hall. Xi, sitting next to Hu, looked on impassively.
Just two months after the apotheosis of the current president, "the clouds gathered". His Covid-Zero policy, which kept the country in lockdown long after the world had resumed many operations, proved disastrous, triggering massive protests that included open calls for political change.
A sudden and chaotic reopening resulted in overflowing hospitals and morgues. And then the economy seemed to stagnate.
The booming economy, which some Chinese might have seen as justifying political repression, or at least making it more tolerable, has slowed.
Youth unemployment has soared. Rahm Emanuel, the American ambassador to Japan, full of sarcasm, joked that the unemployment rate among Xi's ministers could exceed that of China's youth.
It is a tense time in Beijing. And when autocrats feel the pressure, they flex their muscles.
"Disappearances" are nothing new. The regime has already demonstrated that it will not allow anyone to become too powerful or prominent.
This message has been delivered to business leaders who, in the past, have disappeared with some regularity, only to resurface chastened, meek and careful with every word they say.
It happened to Jack Ma, the Jeff Bezos of China. The billionaire, who seemed to have evaporated from the face of the Earth in 2020, reappeared almost a year later in a silent, self-imposed exile.
Several other prominent business figures suffered the same fate, making it clear that doing business under an authoritarian regime is not the same as working in a democracy, with the rule of law and transparency.
And it happened to critics of the regime and protesters who participated in demonstrations during the Covid confinement. Some of them simply disappeared.
While the rest of the world studies what is happening in China's ruling regime, we can only imagine if this were happening in another country.
It is inconceivable that, in a free and democratic nation, the Ministers of Defense and Foreign Affairs should suddenly disappear from view, without explanation.
But China, of course, still promotes its system as a superior alternative to Western-style democracy; tries to pretend that it is not a dictatorship.
When Germany's foreign minister said that a Russian victory in Ukraine would be a dangerous signal "to other dictators in the world, like Xi…", China became angry and then attacked Germany for referring to Xi Jinping as a dictator.
As this mystery continues, your counterargument may seem weaker and weaker.
Source: CNN Brasil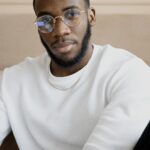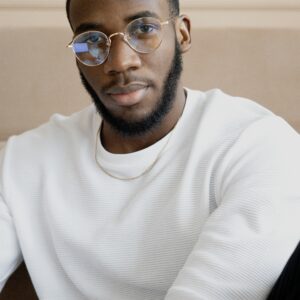 Bruce Belcher is a seasoned author with over 5 years of experience in world news. He writes for online news websites and provides in-depth analysis on the world stock market. Bruce is known for his insightful perspectives and commitment to keeping the public informed.