When the world's most powerful leaders are in New Delhi, India, this weekend to address the multiple crises facing the world, Chinese President Xi Jinping will again be absent. He has never missed a G20 meeting since he took power in 2012.
As is often the case in Beijing, no explanation was given for Xi's apparent decision to skip a major global meeting that China has given a high priority to in the past. Premier Li Qiang, the country's second leader, will be the Chinese representative.
Beijing's reticence has raised a wide range of speculation and interpretations, from Xi's potential health problems and internal troubles at home to a snub for India, whose relations with China have frayed over an ongoing border dispute.
VIDEO – Analysis: G20 split over Ukraine is a challenge for Brazil
But from the perspective of the rivalry between the great powers of China and the United States, analysts say that Xi's expected non-attendance at the G20 could also signal his disillusionment with the existing global system of governance – and the structures that he considers them dominated by North American influence.
Instead, Xi may be prioritizing multilateral forums that fit China's own vision of how the world should be governed. For example, the recently concluded BRICS meeting and the 2nd Belt and Road Forum for International Cooperation.
"There may be an element of deliberate contempt for India, but it may also be a statement that there are different governance structures that Xi Jinping considers important – and the G20 may not be one of them," said George Magnus, an economist and associate at the China Center from the University of Oxford, England.
"[Xi] may have wanted to make an example of the Indian G20 and said: 'this is not something I'm going to do because I have bigger fish to fry'", continued Magnus.
Disillusionment with the G20
For some analysts, Xi's absence could mark a change in the way China views the G20, an important global forum that brings together the world's main advanced and emerging economies, representing 80% of global GDP.
China used to view the platform as a relatively neutral space internationally and placed a high priority on G20 diplomacy, said Jake Werner, a research fellow at the Quincy Institute in Washington.
Since its first leaders' meeting in 2008, China's top leader has always participated in the meeting – including via video conference during the Covid-19 pandemic. When China hosted its first G20 meeting in 2016, it pulled out all the stops to make the event a success and showcase its growing influence on the world stage.
Since then, however, relations between the world's two largest economies have been fraught with growing tensions and rivalries.
Now, "China sees the G20 space increasingly oriented towards the US and its agenda, which Xi Jinping considers hostile to China," said Werner.
About half of the group's members are US allies, which Joe Biden's administration has brought together to take a tougher stance on combating China.
Beijing also increasingly views tensions with other members — such as the border dispute with India — through its difficult relationship with the United States, Werner said.
Beijing has been angered by New Delhi's growing ties with Washington, especially its involvement in the Quad – a security group led by the US and considered by Beijing as an "Indo-Pacific NATO".
VIDEO – Presidency of the G20 is an opportunity for Brazil to project a new image, says expert
"China sees India in the anti-China camp and therefore does not want to add value to a large international meeting that India is organizing," explained Happymon Jacob, professor of international studies at Jawaharlal Nehru University in New Delhi.
Divisions over the war in Ukraine are also casting a shadow over the G20. So far, India has failed to broker a joint statement at any of the group's main meetings since assuming the presidency in December last year.
China's refusal to condemn Russia's invasion and continued diplomatic support for Moscow have amplified its friction with the West.
"China has said it thinks the G20 should limit itself to economic discussions. It should not be politicized around the geopolitical divisions that the United States and the Europeans want to promote", cited Werner.
Chinese analysts agree that Beijing may see the G20 as a platform with diminishing value and effectiveness.
Shi Yinhong, professor of international relations at Renmin University of China, said the G20 has become a more "complicated and challenging" phase for Chinese diplomacy compared with several years ago, as the number of the country's allied members has shrunk.
Alternative governance structure
Xi last participated in the G20 meeting in Bali, Indonesia, in November last year, when he emerged from China's isolation due to Covid-19 and declared his return to the world stage.
During the two-day meeting, he held diplomatic meetings with 11 world leaders – including US President Joe Biden – and invited many of them to visit China.
Since then, a long line of countries have knocked on Beijing's door to meet Xi, including G20 leaders from Germany, France, Brazil, Indonesia and the European Union, as well as US Secretary of State Antony Blinken.
Meanwhile, Xi has only made two trips abroad this year – and both are key to his attempt to reshape the global world order.
In March, Xi went to Moscow, where he met with Russian President Vladimir Putin – an "old friend" who shares his deep distrust of American power.
Last month, he participated in the BRICS emerging countries summit in Johannesburg, South Africa, where the bloc announced the admission of six new members.
The expansion, hailed as "historic" by Xi, is a major victory for Beijing, which has long pushed to transform the economic group into a geopolitical counterweight to the West.
Magnus, an expert at the University of Oxford, said the expansion of the BRICS is an example of the alternative governance structure that Beijing wants to build – it includes some of the most important countries in the global south, with China taking a central role.
In recent years, Xi has laid out his vision for a new world order with the announcement of three global initiatives: the Global Security Initiative (a new security architecture without alliances); the Global Development Initiative (a new vehicle for financing economic growth); and the Global Civilization Initiative (a new system of state-defined values ​​that is not subject to the limits of universal values).
While broad and seemingly vague in substance, "they are designed as an umbrella under which countries can unite around a narrative defined by China, which is different from the type of governance structure that prevails under the G20," said Magnus.
Next month, the Chinese leader is expected to host the Belt and Road Forum to mark the 10th anniversary of his global infrastructure and trade initiative – a key element in Beijing's new global governance structure.
Magnus said initiatives such as Belt and Road, BRICS and the Shanghai Cooperation Organization – in which Beijing is a founder or key player – now have a very high status in China.
"These entities exist as alternative structures to those that China has traditionally adhered to and had to share the spotlight with the United States," he explained.
"It is also sending a message to the rest of the world – not just countries in the global south, but also hesitant countries in the world of liberal democracy – that this is China's proposal," he concluded.
See also: Uncertainties about the summit's declaration and photo expose the rough edges of the G20, says expert
Source: CNN Brasil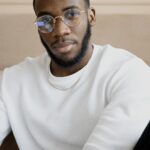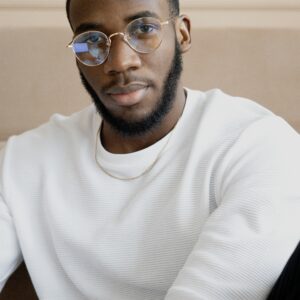 Bruce Belcher is a seasoned author with over 5 years of experience in world news. He writes for online news websites and provides in-depth analysis on the world stock market. Bruce is known for his insightful perspectives and commitment to keeping the public informed.