The first time Saroaj Devi heard about her G20 meeting was when he saw tall green walls rising around the slum in Delhi where he lives. He soon realized that these new barricades were to hide the poor houses from the foreign rulers and officials to be found in India's capital this weekend for the G20 leaders' summit.
It is characteristic that £100 million spent to give Delhi a faceliftremoving the poor areas of the city from prying eyes while several slums were completely razed.
"They have covered our area so that outsiders don't see poor people like usbut also in general the poverty that prevails in the country", says the 50-year-old Devi to Guardian. "When it's election time, every politician comes to see us. They eat with us and make promises. But today they are ashamed of our existence."
The signs that now surround the slums of Delhi now feature large posters of Indian Prime Minister Narendra Modi welcoming foreign G20 leaders who are likely to pass through.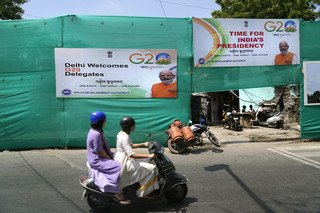 For Devi and the other residents living in the Coolie Camp in south Delhi, this weekend's summit it will deal a blow not only to their dignity but also to their livelihood. In an effort to keep the roads clean, but also for safety reasons, the Indian authorities imposed "quarantine" conditions on the 32 million people living on the streets of Delhiwhere world leaders such as Joe Biden, Rishi Sunak and Olaf Soltz will pass through.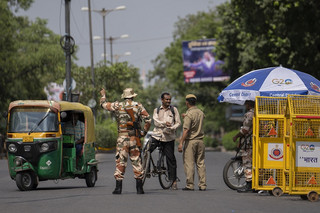 All schools, offices, workplaces, markets, restaurants and shops (except those selling food) they have been ordered to remain closed for three daysroad traffic will be restricted, deliveries have been banned and residents are advised to stay at home.
While the Delhi Police has made several statements assuring citizens that it is "not a lockdown", the city's poorest residents and day-labourers, many of whom cannot afford to miss a day of work, say the impact of these limitations will be disastrous for them.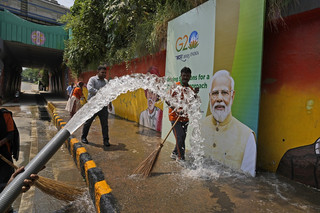 "Shouldn't we go to work and eat food? Must we die because we are poor?' says Devi, who works as a cleaner earning 3,000 rupees (32 euros) a month, but now she will have to take a cut in her salary that she cannot afford.
"I don't miss a single day of work, even when I'm sick, just because I can't afford to lose money. But what can poor people like me do in these situations?'
35-year-old Vineet Singh, who runs a small grocery shop in the neighborhood, says that barricades had completely blocked his shop and he had to cut a hole in them so customers could enter. His earnings dropped from 1,000 rupees (11 euros) a day to just a few hundred rupees. "I have a family to feed," he said. "Who will compensate my losses?"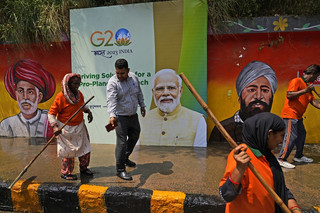 In Hafiz Nagar, a slum across the street from the new convention center where the weekend summit will be held, residents say police officers have been preventing them from leaving their homes for days. Mohammed Imran, 45, told the Guardian he has not been able to work for several days. "They treat us like insects, not like people," he said.
Characteristic of the situation prevailing in the capital of India is that more than 4,000 homeless people, living under flyovers and roads, have been moved to shelters on the outskirts of the city in recent days. Harsh Mander, a civil society activist in Delhi, says there have been "great efforts by the authorities either to drive the poor out of the city or to remove them from public view".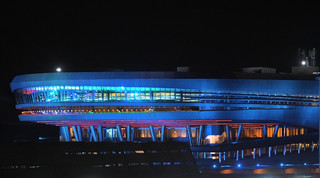 "We are the fifth largest economy in the world, but the reality is that we also have the most people living in poverty," says Mander.
For street vendors, who will suffer three days of losses, the lockdown is also particularly damaging. Earlier, they had received an order from the Delhi government to refurbish their businesses for the G20 summit at their own expensebut now they can't even open them.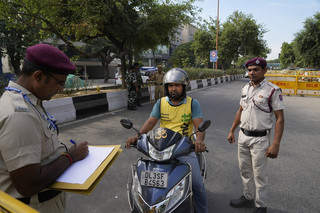 Sunil Sharma, 39, who runs a tea shop near a Delhi metro station, says he had to take out a 50,000 rupee (€580) loan for paint after he was ordered to paint his shop. "The authorities want this city to look better by making us suffer", he said. "I have yet to repay this loan. Things look better for foreigners now, but for us, life has become more difficult."
Source: News Beast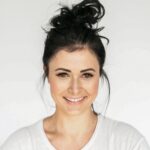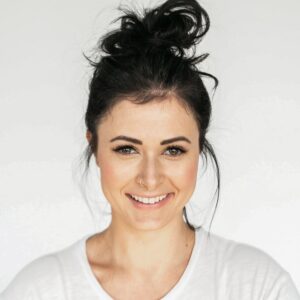 With 6 years of experience, I bring to the table captivating and informative writing in the world news category. My expertise covers a range of industries, including tourism, technology, forex and stocks. From brief social media posts to in-depth articles, I am dedicated to creating compelling content for various platforms.