Apple has released a fresh update to its mobile platforms – iOS and iPadOS 14.7. This is the seventh major update since the release of iOS and iPadOS 14 in September 2020.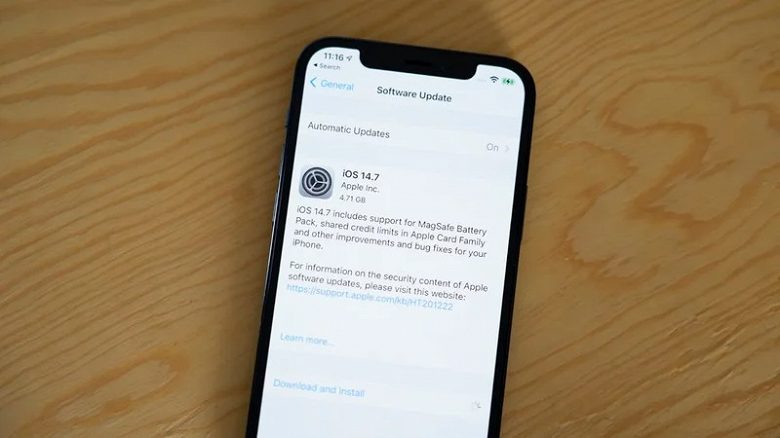 Of the new features, it is worth noting the appeared support for the external MagSafe battery for the iPhone 12, iPhone 12 mini, iPhone 12 Pro and iPhone 12 Pro Max, which was announced a week earlier. In Russia, it costs 9,490 rubles, but is not yet available for order.
Also version 14.7 brings such changes:
Added the ability to control timers using the HomePod in the Home app. Air quality information for Spain, Italy, Canada, the Netherlands, France and South Korea is now available in the Weather and Maps applications. In the podcast library, you can display all podcasts or only subscribed ones. In the "Music" application, the menu item "Share Playlist" has appeared again. Fixed an issue where the playback of lossless compressed Dolby Atmos and Lossless audio in the Music app could stop unexpectedly. Fixed a battery maintenance message that might disappear after restarting some iPhone 11 models. Fixed an issue where braille displays might display incorrect information when composing emails in the Mail app.