- Article Top Advertisement -
Apple unexpectedly introduced the second generation of the HomePod smart speaker, which has not been updated for the past five years – since 2017. Since then, the gadget has not received any innovations other than software. The latest version of HomePod retains the original design with the same color options, and major improvements include a redesigned sound matrix, enhanced Siri functionality, and support for the Matter standard for a more convenient smart home experience.
The 2nd generation HomePod is offered in white and black, similar to the first model. The shell is made from 100% recycled acoustic mesh fabric with a seamless overlay. On the top, there is still an LED touchpad with volume buttons and a color animation of the branded voice assistant. The power cable is now more durable thanks to braiding, but it remains built into the HomePod.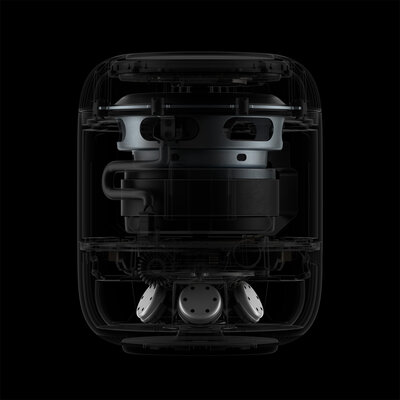 - Article Inline Advertisement 1-
Inside the 2nd generation HomePod is a four-inch subwoofer, five tweeters, and a four-microphone array. The speaker features a separate S7 audio chip, working alongside ambient sensing technology for advanced computing sound. The latter adapts in real time, recognizing walls and individual objects nearby. There is also support for immersive spatial audio in Dolby Audio format.
In terms of smart features, the 2nd generation HomePod added some. With sound recognition, the speaker can identify smoke or carbon monoxide alarms in the home and send a notification to the iPhone. A new built-in temperature and humidity sensor helps you instantly know the current level of comfort in the room. Users can even create automation scripts to close curtains or turn on a fan automatically when a certain temperature is reached.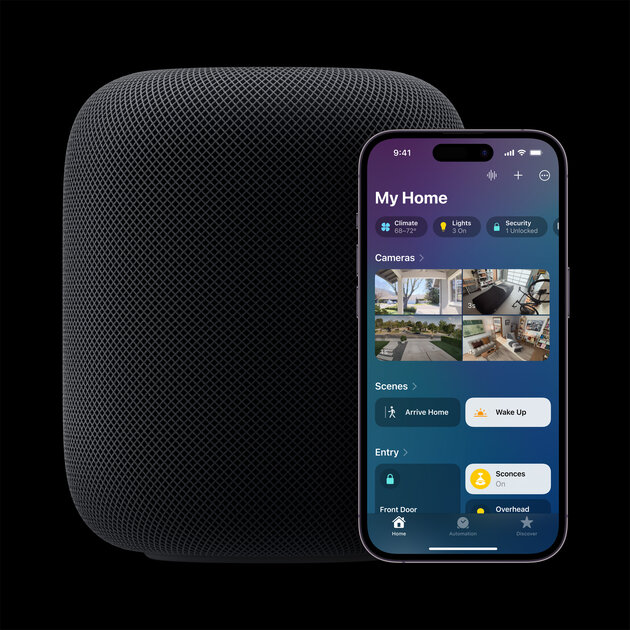 Starting today, January 18, the 2nd generation HomePod is available for order on the official Apple website and the Apple Store app in 21 countries. Sales will start on February 3rd. The price is $299. The speaker is compatible with iPhones ranging from the 2nd generation iPhone SE and iPhone 8. iPads are listed as at least iPad Pro, 5th generation iPad, and 3rd generation iPad Air. Connection requires the current version of the operating system iOS/iPadOS 16.3 or higher.
Source: Trash Box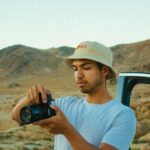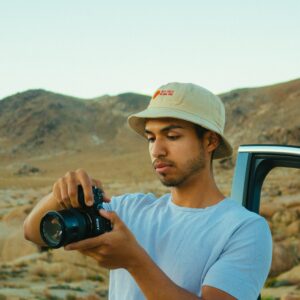 Charles Grill is a tech-savvy writer with over 3 years of experience in the field. He writes on a variety of technology-related topics and has a strong focus on the latest advancements in the industry. He is connected with several online news websites and is currently contributing to a technology-focused platform.
- Article Bottom Advertisement -