Intel Alder Lake processors, which will hit the market on November 4th, will support DDR5 RAM. AMD will also ship such CPUs next year.

However, the transition to a new memory can further increase the cost of PCs that are already expensive today. MSI is forecasting very strong price increases for the new memory.
Historically, the new generation of memory has always risen in price by 30-40% compared to the previous one. However, this time around, DDR5 includes additional components that pushed up costs even further. As a result, we expect a 50-60% price increase over DDR4 at launch
MSI sets aside two years for the price equalization process for the old and new generation of memory modules, which is typical for this segment. At the same time, Alder Lake, like motherboards for these CPUs, support both DDR4 and DDR5. It is not yet clear whether motherboards with simultaneous support for two standards will be present on the market, but if you want to save money, you can buy a model with slots for DDR4.
.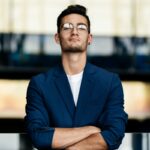 Donald-43Westbrook, a distinguished contributor at worldstockmarket, is celebrated for his exceptional prowess in article writing. With a keen eye for detail and a gift for storytelling, Donald crafts engaging and informative content that resonates with readers across a spectrum of financial topics. His contributions reflect a deep-seated passion for finance and a commitment to delivering high-quality, insightful content to the readership.