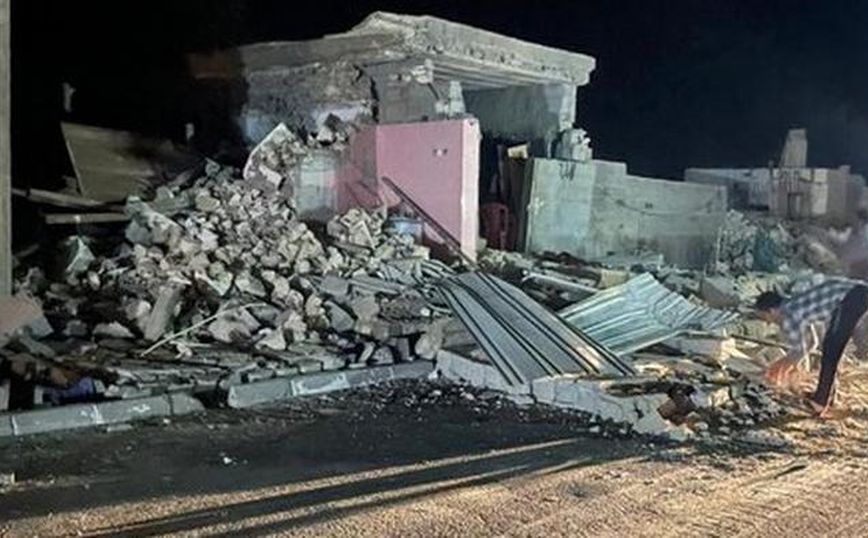 The number of people who lost their lives rose to five, after strong earthquake that shook southern Iran in the early hours of Saturday morning, with the country's media reporting that there are also 20 injured.
"Five people were killed due to the earthquake (…) and so far 12 have been admitted to hospitals"Merdad Hassanzadeh, the head of the emergency response agency in the Gulf-lined province of Khormuzgan, told Iranian state television. "Rescue efforts have been completed and we are now distributing tents for temporary shelter" the earthquake victims, he added.
According to Iran's state news agency IRNA, two earthquakes of magnitude 6.1 and 6.3 were recorded after the first, of magnitude 6.1, leveled the village of Sayeh Khosnear the Iranian coast in the Gulf.
Earlier, the Euro-Mediterranean Seismological Center (EMSC) estimated the initial quake to be a magnitude 6.0 and that it occurred at a small focal depth of only 10 kilometers. For its part, the US Seismological Institute (USGS) he spoke of a 6.2 magnitude earthquake centered on an area about 100 km southwest of the port of Bandar Abbas.
"All the victims were killed in the first earthquake, nobody suffered anything in the next two big ones because people had already left their houses"Fouad Murandzadeh, head of local authorities in the Bandar Lenge district, told IRNA.
The Iran, located in an area where tectonic plates intersect, has experienced several devastating earthquakes. In 2003, a magnitude 6.6 earthquake in Kerman province killed an estimated 31,000 people and leveled the ancient city of Bam. The deadliest earthquake in Iran's history occurred in 1990, with a magnitude of 7.4 and claimed the lives of 40,000 people in the northern part of the country.
Source: News Beast