Despite their "constructive and productive" conversations, Mr Joe Bidenafter his meeting with Xi Jinping in California, said during a news conference that he still always considered the latter a "dictator," repeating a characterization that has drawn outrage and backlash from Beijing. "He is a dictator in the sense that he rules a country, a communist country, where the form of government is completely different from ours"said the US president.
However, he spoke of "constructive and productive" talks, referring to the agreement to restore high-level contacts between the militaries of the two great powers and the Chinese military in the fight against fentanyl.
"I have completed several hours of talks with President Xi and I consider them to be the most constructive and productive we have had," he said.
China has agreed to take "a number of credible measures to significantly reduce" the production and trafficking of fentanyl, a US official said after Presidents Joe Biden and Xi Jinping met in California on Wednesday.
Washington last month announced sanctions against a Chinese network it says is involved in the production of the powerful synthetic opioid, which is responsible for tens of thousands of overdose deaths in the US each year.
The meeting marked the resumption of high-level military-to-military contacts between the two superpowers, which had been suspended for more than a year due to then-House Speaker Nancy Pelosi's visit to Taipei.
Biden demands that China "respect the electoral process" in Taiwan, Xi Jinping that the US should stop "arming" the island
At the same time, the US president demanded from his Chinese counterpart to "respect the electoral process" in Taiwan, a US official said after the long-awaited meeting of the two leaders yesterday in California.
"We asked the Chinese to respect the election process in Taiwan," the official said, expressing Washington's "determination" to guarantee "peace and stability" on the island.
The Chinese president, for his part, called on Joe Biden to "stop arming Taiwan," stressing that reunification is "inevitable," according to Chinese diplomacy.
"They must translate their position against 'Taiwan independence' into tangible actions, stop arming Taiwan and support the peaceful reunification of China. China's reunification will become a reality, it is inevitable," Xi said, according to a Chinese Foreign Ministry press release.
They agree to hold bilateral talks on artificial intelligence
The leaders of China and the US have also agreed to hold talks between their governments on artificial intelligence, Chinese state media reported today.
The presidents agreed "for the Chinese and US governments to hold talks on artificial intelligence," China's official Xinhua News Agency reported.
Biden assures that he will speak "directly" and "immediately" with Xi Jinping if he initiates a crisis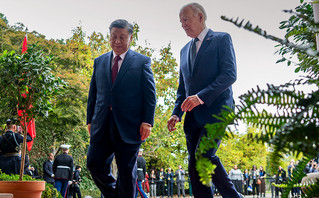 Biden also expressed satisfaction at being able to talk to his Chinese counterpart Xi Jinping "directly" and "immediately" in the event of a crisis.
The two leaders agreed to "keep channels of communication open, including (that) between President Xi and me," he stressed during a press conference. "He and I agreed that any one of us can pick up the phone, call directly and we'll be heard right away," Mr. Biden added.
Biden "reservedly optimistic" about the release of the Hamas hostages
Furthermore, the US president said he was "moderately optimistic" about the possibility of the release of some 240 hostages held by Hamas, adding that he asked Israel to be "extremely careful" in operations at the largest hospital in Gaza.
"I don't want to expand because I don't know what happened in the last hours, but we have extensive cooperation from the Qatari side," Mr. Biden said during a press conference with his Chinese counterpart.

Source: News Beast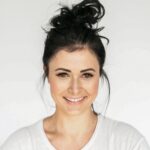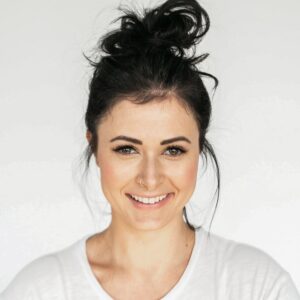 With 6 years of experience, I bring to the table captivating and informative writing in the world news category. My expertise covers a range of industries, including tourism, technology, forex and stocks. From brief social media posts to in-depth articles, I am dedicated to creating compelling content for various platforms.