Bits.media founder Ivan Tikhonov conducted an interview with Denis Soldatov, former DevOps Parity Technologies. They discussed how the Polkadot network works and what DOT coins are used for.
Parity Technologies is a software development company founded by Gavin Wood. Wood also sits on the leadership of the Web3 Foundation, an independent organization created during the development of the Polkadot blockchain. The Web3 Foundation is helping the Polkadot ecosystem grow, with more than 400 developer grants to date.
Denis Soldatov noted that in Ethereum, Bitcoin or other networks, there is no guarantee that a transaction can be accepted by the network. Polkadot was designed to allow the network to confirm transactions at any indefinite time: be it 6 seconds, a few days, or even a year later. To guarantee the execution of blocks, confirmation from all validators is required, and this is one of the main principles of the Polkadot network. For its implementation, the Polkadot Relay Chain is used.
The Polkadot network operates on the Proof-of-Stake (PoS) algorithm. Thanks to parachains, a transaction in Polkadot will be verified and included in a block when a consensus is reached in a third-party network. Given that there is a message passing protocol between networks, one network processes the message and the other delivers it.
Denis Soldatov also said that the possibilities of integrating Web3 and Polkadot are being actively explored. For example, if we talk about identification, a person can confirm his identity without transferring all the data about himself.
Ivan Tikhonov and Denis Soldatov also discussed options for using DOT coins. We are talking about guaranteed execution of transactions using DOT blocking. Denis Soldatov noted that the validator does not have to have a certain number of coins in the account in order to produce blocks. He also mentioned nominators – people who trust one or more validators, and the network algorithms will allow you to choose the most effective one. For example, if some validators do not agree to perform an action, then the next validator that is required to perform the action will be randomly selected.
During the interview, other issues related to the benefits of parachains for projects, as well as parachain auctions, were considered. The issues of safe storage of DOT and their staking were also touched upon. Particular attention was paid to the experimental Kusama network of the Polkadot project. See this video for details.
Recall that in July Ivan Tikhonov spoke on the RBC channel, talking about the transition of Ethereum to the Proof-of-Stake consensus algorithm, and whether all miners welcome this event.
Source: Bits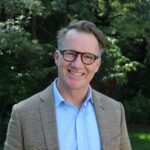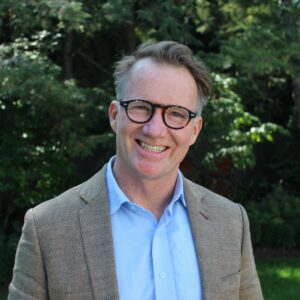 I'm James Harper, a highly experienced and accomplished news writer for World Stock Market. I have been writing in the Politics section of the website for over five years, providing readers with up-to-date and insightful information about current events in politics. My work is widely read and respected by many industry professionals as well as laymen.