- Article Top Advertisement -
If there is one day of the week that generates little devotion, it might as well be Monday. It is the day when many resume their activities and return to their routine after a weekend of rest.
Now, there is a Monday that combines the worst of all the others and it is known as Blue Monday. The concept, which originates from a British marketing campaign in 2005, places the most depressing day of the year on the third Monday in January.
- Article Inline Advertisement 1-
However, as highlighted by Mercedes Bermejo, psychologist and member of the Official College of Psychology in Madrid, this day "was determined without any kind of scientific evidence based on a formula proposed by different variables that have to do with the return Christmas and year-end festivities, the sum of the expenses and excesses of the festivities, as well as the weather conditions".
In short, the negative value given to this date is not real, although there are periods when states of sadness are more likely to be experienced.
"This time it makes me very sad. January, especially, because there is no light", confesses Irene, a resident of Madrid, when we stop her in the center of Madrid and ask her what makes her sad.
Alberto, originally from Albacete, is sad to be away from his family, as they live in different cities.
"Many studies speak to the fact that climate and environment influence mood. Just like on vacation, just like when we reach our goals. Also on an economic level, we all know that the slope of January is complicated", says Bermejo, in line with Irene's opinion.
Despite its bad reputation, Bermejo points out that sadness is a normal emotion, and even necessary, because "extreme and constant happiness does not exist, our state of mind fluctuates".
As he states, psychologists often meet in their consultations with patients who have learned in their environment to avoid this feeling, to forbid it and not to externalize it, something that he recommends avoiding, because this "allows us to connect with ourselves , let us be in our own duels and at peace, tranquil. These emotional states help us to be much calmer and relieved when we have to enjoy other, more pleasant emotions like joy."
How to deal with sadness?
When asking about the center of Madrid, the answers are varied.
Marta, a resident of the Spanish capital, confesses that when she feels bad, she chooses to eat something sweet, while her partner Adrián chooses to improvise a plan that forces him to leave the house. Mariano, on the other hand, prefers to cheer up when he sees his friends and loved ones.
In this sense, Bermejo points out that the important thing when sadness dominates us is to bury the taboo and "promote spaces where there is emotional communication, not only pleasant emotions, but also unpleasant ones".
As a first step, the psychologist recommends becoming aware of what you are feeling and, later, looking for that place or space "where you can express it and where you can also find comfort and then be in more pleasant states".
Source: CNN Brasil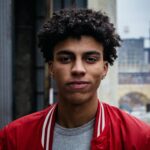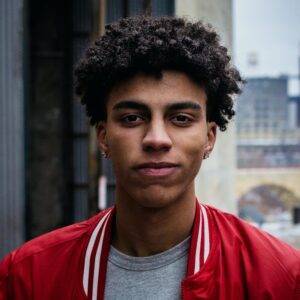 I am an experienced journalist and writer with a career in the news industry. My focus is on covering Top News stories for World Stock Market, where I provide comprehensive analysis and commentary on markets around the world. I have expertise in writing both long-form articles and shorter pieces that deliver timely, relevant updates to readers.
- Article Bottom Advertisement -