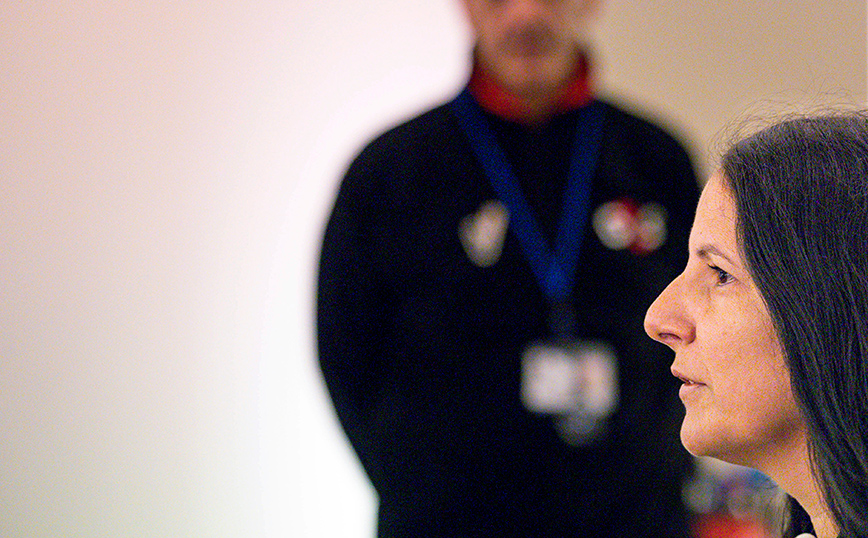 He refused today to appear on Brussels before the court the jihadist, who has been sentenced to life in prison without parole in France for the deadly attacks of November 13, 2015. He is accused of the attacks committed in March 2016 in Brussels by the same cell of jihadists, reported the AFP and relayed by APE-MPE.
The French jihadist, who is one of ten defendants in the trial, asked to be removed from the courtroom minutes after the hearing began at around 09:30 local time. "The way you treat us is unfair", he said referring to the circumstances of the appearance of the accused in court in individual glass boxes, compared to the "cages" built for their defense attorneys, and to limiting communication between them. Several lawyers were planning today to seek their removal.
This morning, the nine defendants required to appear before the court were all led into the courtroom by the prison (the tenth, presumed dead in Syria, is being tried in absentia). But several of them immediately criticized these boxes after they appeared in court. "We are like dogs hereshouted Tunisian Sofian Ayari, who helped Abdeslam escape, slamming his fist into the wall of his box.
Ewhile he had initially expressed a desire to remain in the chamber, Abdeslam, with a well-trimmed beard and a blue and white striped polo shirt, he changed his mind when he saw Mohammed Abrini, Sofian Ayari and other co-accused being led out of their box. "I know it's not your decision these boxes, the process doesn't start in a fair way. Most defendants do not want to appear. Me too, I will go with them to the cells of the court building" he said. Only three agreed to stay.
The attacks
On the morning of March 22, 2016, two jihadists blew themselves up at Brussels Zaventem International Airport and a third about an hour later in the European capital's metro. The toll of the attacks was 32 dead and more than 340 injured.
The trial, which is expected to last 6 to 9 months, poses a major challenge to Belgium's judicial system, which is characterized by chronic understaffing and a lack of reimgs, Belga news agency reported.
In recent years, victims and victims' organizations have repeatedly complained about insufficient and complex state support. The trial will be held at the old NATO headquarters so there is enough room for the more than 900 plaintiffs and foreign journalists.
After today's preliminary hearing the court will reconvene on October 10 to select the 12 jurors and their 24 potential replacements, while hearings will begin on October 13 and last eight months, until next June.
In today's opening session, procedural issues were clarified, such as the witness list which includes many survivors of the attacks.
Source: News Beast